He's been credited with nearly giving Christian Horner a heart attack during yesterday's United States Grand Prix, but Mick Schumacher has spoken out about 'holding up' Max Verstappen during the final moments of the race.
Schumacher finished the race in 16th, 87 seconds ahead of his teammate Nikita Mazepin. He said he found the race fun and enjoyable, but everyone is talking about those final few laps as Verstappen struggled to pass the lapped car of Schumacher on his way to the race victory.
"Can this Haas guy please get out of the way," Verstappen radioed to his team on the penultimate lap of the race before ordering Red Bull to get in touch with Race Director Michael Masi.
Mick Schumacher not doing Verstappen any favours and Hamilton is within DRS!!! #WTF1 #USGP

— WTF1 (@wtf1official) October 24, 2021
With Lewis Hamilton snapping at the heels of Verstappen with laps to go, the very last thing Max needed was to be held up by a lapped car. However, speaking to Sky Sports after the race, Mick said the situation was just "racing".
"The fact is, I can't disappear," he explained.
"I'm on that track too, and I have my race, and I was trying to be the least complicated, let's say. The least annoying for Max and I think the fact that he got DRS through me I think kind of equalled that out a bit".
Asked if Max then owes Mick a beer, he replied: "I'm sure anybody in that situation couldn't really do anything else. So again, it's racing."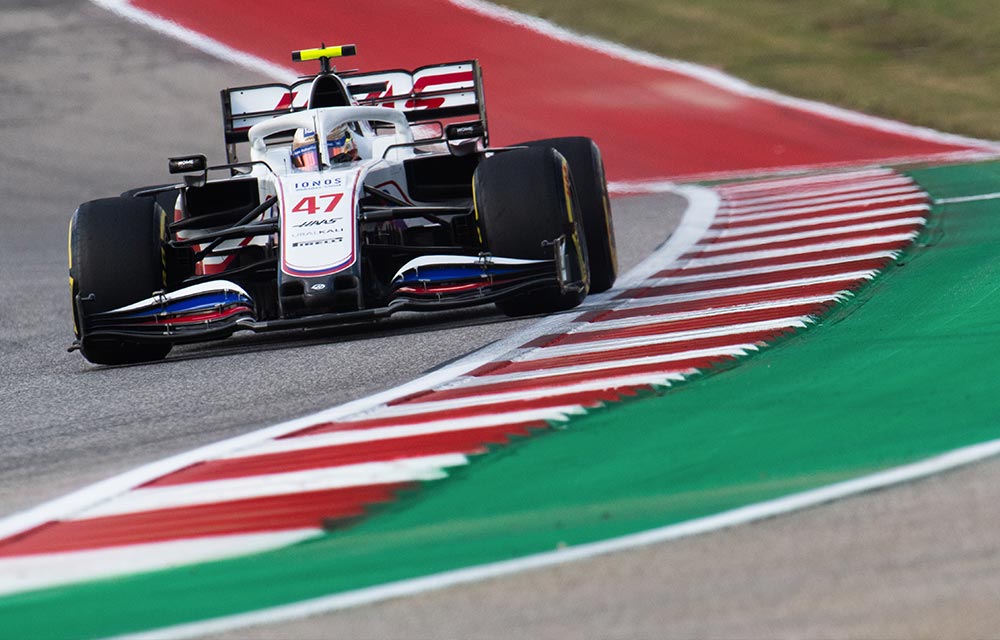 Chatting to Sky post-race, Verstappen joked that when he saw the Haas car on the track, he hoped the Haas would quickly get out of the way as he battled to keep Lewis behind him.
"With two laps to go, I saw the Haas car in front of me. I was like, 'oh please move out of the way' but of course, it's his right.
"I mean, I was only within like one and a half seconds so, my tyres were starting to fall away and then when you are following, it makes it even more difficult. But luckily, he gave me DRS. It helped, of course, a little bit.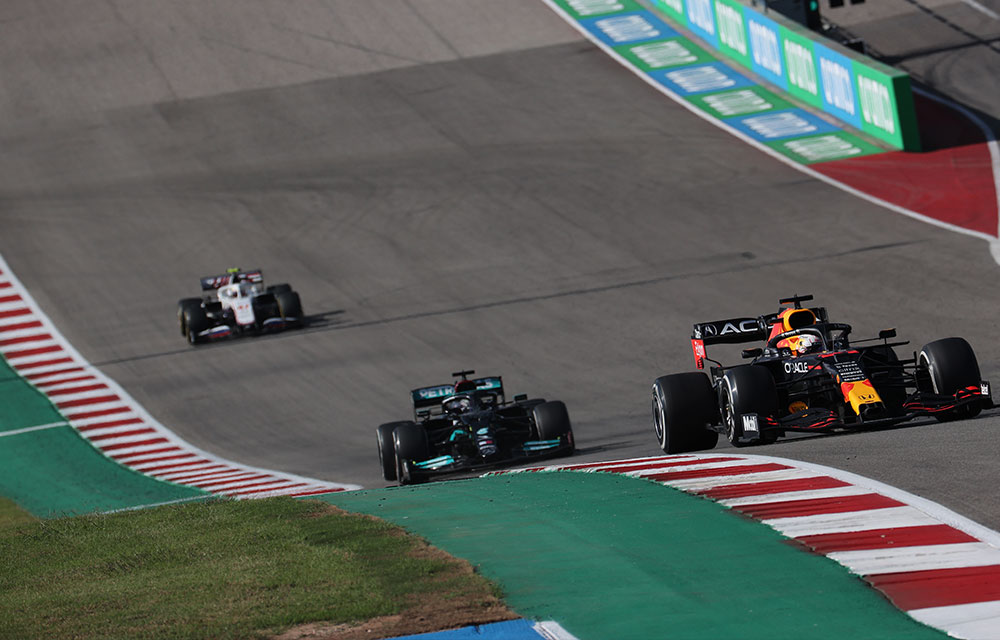 "So probably what I lost in the previous two corners, I gained again on the straight. It was tense."
It was certainly close, and we can see why Christian Horner was so stressed after the race!