Oooft, Mick Schumacher didn't hold back on his thoughts of teammate Nikita Mazepin after the Dutch Grand Prix. The two have already had a rocky relationship, but today's race left Schumacher with some pretty strong views on his teammate. 
It's the second clash between Mick and Nikita over the weekend after they had a dispute about track position before their final laps in qualifying yesterday.
In the race, Mazepin managed to get ahead of Schumacher at the start. At the end of the first lap, Schumacher came back at him. He slipstreamed and pulled out to overtake but was cut across in a sharp reaction by his Mazepin.
Schumacher was nearly forced into the pitlane and the wall before he backed off and didn't make the move. He clipped a bollard on the entry to the pits and had to come in to change his front wing a few laps later.
That was a tough Sunday for us but thanks as ever, for the support 🤝

Mick crosses the line P18#HaasF1 #DutchGP pic.twitter.com/XT7Hf2qt9q

— Haas F1 Team (@HaasF1Team) September 5, 2021
"There was a little coming together with my teammate for some reason which I don't understand," Mick said to Sky Sports afterwards. "But you know I think that obviously, that's the way it is."
From there, Schumacher was asked whether he'd be able to resolve his relationship with Mazepin, to which Schumacher seemed sceptical.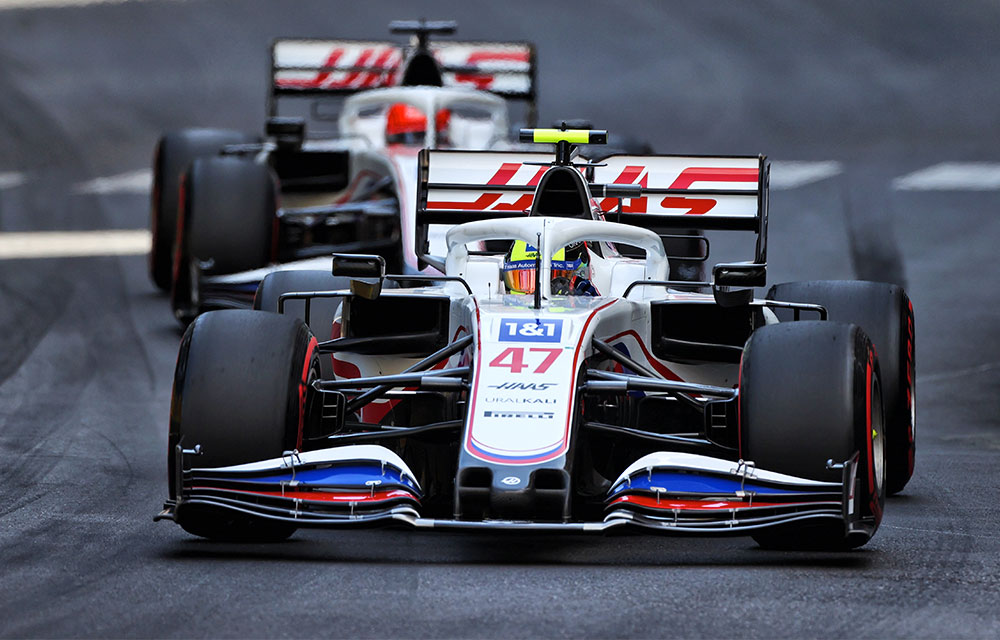 "I don't think so, to be honest. It seems like he's got this thing in his head where he wants to, at any cost, be in front of me, and that's ok. I have nothing against it but if we get to the point where we defend very aggressively against a teammate where you have nothing to gain is not the right approach."
"It doesn't justify the fact that he pushes me in the wall and pushes me to go into the pitlane. I think that's not the right way. We'll probably have to have a talk with the team about it."
The Haas has been overwhelmingly the slowest car in the field this year, so the fight between the two is purely for pride. They had a similar experience in Baku when Mazepin chopped across on Schumacher in reaction to his move.
Drama on the final lap between the two Haas drivers.

Schumacher slipstreamed Mazepin on the final straight but wasn't happy with his teammates defence.

Schumacher on the radio: "What the **** was that? Honestly! Seriously? Does he want to kill us?" pic.twitter.com/5CeqYzFDIe

— WTF1 (@wtf1official) June 6, 2021
The last thing a struggling team needs is a war between their teammates, but it's looking like there won't be any way to mend this relationship.
In the end Mick finished P18, with Nikita retiring for Hydraulic Issue.