Sebastian Vettel has gone down swinging after his last Italian GP, blaming the Italian president for a pre-race air display of the type F1 said it was dropping.
When asked by media including The Race if the Italian GP should stick around, Vettel replied "Yeah I hope so, and I hope they stop doing the fly-bys" – before having a pop at the country's president over the matter!
"I heard the president, whoever the president was, I don't know, was it the president of Italy? He was insisting to have the fly-by. He's about 100 years old so it's difficult for him to let go of these kinds of ego things."
Earlier this year, F1 announced that it would be scrapping air displays as part of its goal to reduce its carbon emissions to net zero by 2030. But if Vettel's take is correct then it seems Sergio Mattarella (Italy's 81-year-old president – so not quite 100, Seb) had other plans! 😡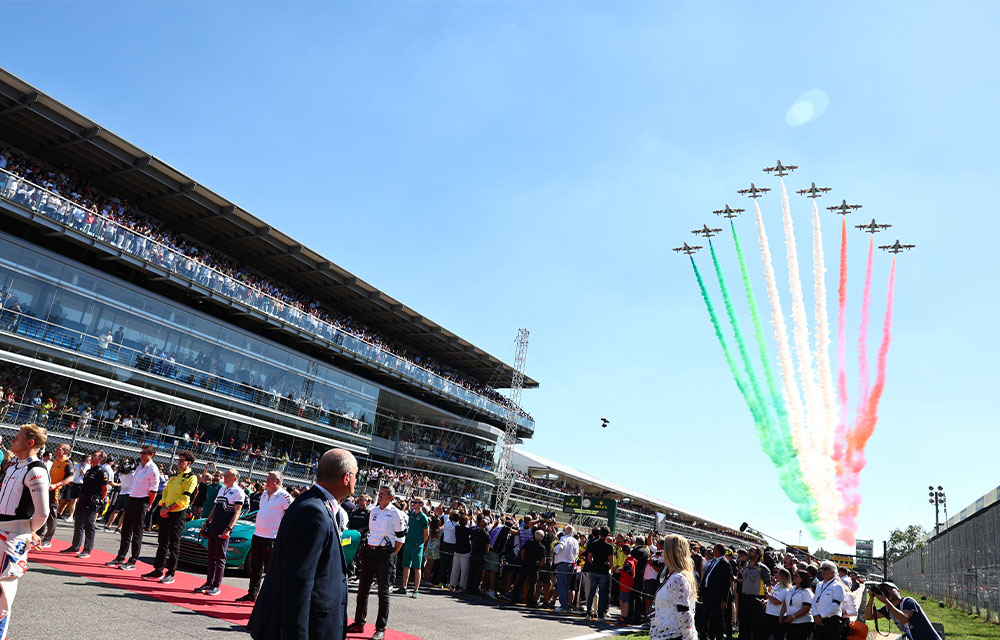 "We were promised the fly-bys were gone," added Vettel. "And it seems that the president just has to change his mind and F1 gives in, despite the boards around the track about certain goals when it comes to making the world a better place.
"If you have a goal, you shouldn't do like all the countries (do) and just neglect the fact that you won't achieve it. You should stick to the world you put out." 👏
Vettel's Aston Martin sadly didn't reach the finish line at Monza, breaking down early in the race. But it's great to see F1's own green-fingered warrior still calling out for a better future!
Great job Seb! Fly-bys need to go!