Aww, wholesome story alert! Although, if it involves Sebastian Vettel, you can almost guarantee your eyes will be watering by the end of it. At Sunday's Mexican Grand Prix, Max Verstappen broke the record for the most wins in a single season and everybody was eager to praise the two-time champion, including Seb.
You'd think an F1 driver would want to keep his records intact, right? But in true Vettel style he knows records were made to be broken, and he was more than happy to offer his congratulations to Max after the Red Bull driver took his 14th win of the season.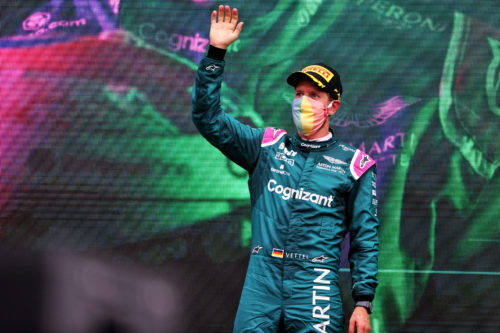 "Well done, I think he's had a hell of a season, so hopefully, he gets 16 at the end of the year," Vettel said.
"Everything else will be a disappointment, no?" Ha, we love Seb jokes. 
Verstappen and Red Bull have become incredibly dominant as this year's progressed, quite the turnaround when you consider how unreliable the car was at the start of the season, causing Max to retire from two of the first three races.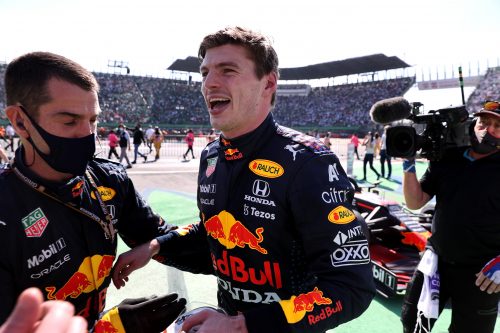 Vettel took notice of this too: "The car this year is incredible. They won races even though they were heavier than everybody else. I think by now they probably got the weight out, so the car is there, but Max is doing an amazing job."
Considering Seb shared the previous record with his idol Michael Schumacher, we love how open and complimentary he is.
Do you think Max Verstappen will make 16 wins by the end of the year?