Think you're the biggest F1 fan in the world? Think again. Here's a Sao Paulo businessman who is such a big fan of Ayrton Senna he had one of his cars lifted up to his apartment on the 22nd floor and stuck on the ceiling.
OK, so it's not actually a real Lotus 97T but instead a replica, still good enough to stick on the ceiling of your apartment though, I'm sure you'll agree?
It's an insane thing to do but Adhemar Cabral (the guy who built the replica) told globoesporte it was "easier than we thought." I mean, what could be difficult about getting a Formula One car up to a 22nd floor flat. "Pivot! Pivot!"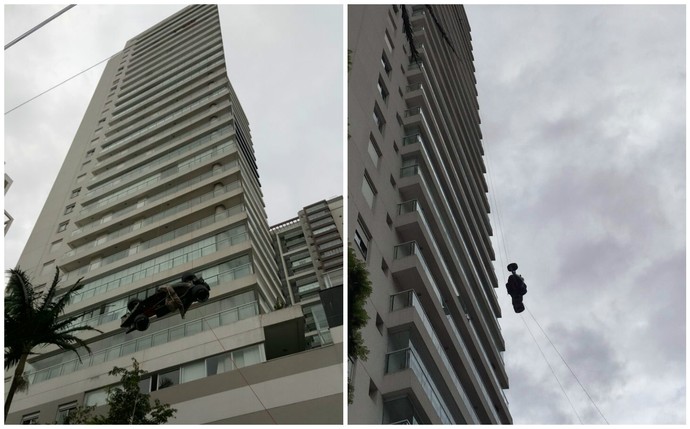 The car is said to weight around 200kg, so about a third of the weight of the real thing, still heavy enough though to make you nervously look up when you're sat underneath it watching TV.
It took three hours to get the car into the apartment which then saw 10 people help hold the car up before it was fixed on the ceiling.
Perhaps the most crazy thing of all however is this wasn't even the first time the car designer had been involved in such a project!
Here's the guy's website, you know, in case you want to buy a replica F1 car to put on your ceiling.