Who's the single biggest legend in F1 today? Here's a hint: it's none of the drivers or Team Principals. Obviously, it's Sergio Perez's Dad.
I've never seen Papa Perez without a smile. A proud Mexican, it was obvious how thrilled he was to see his son on the podium at his home race last weekend.
Following the Grand Prix, emotions in full flow, Checo's Dad made it clear he thinks his son's success means an awful lot to his home nation.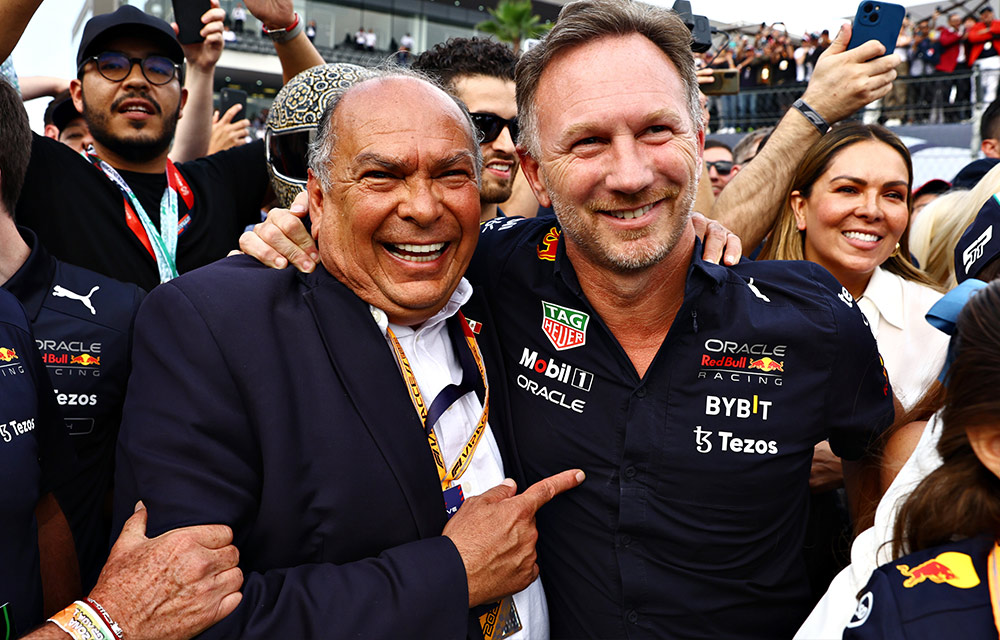 "It's exciting… It's incredible, the vision, the people, you look this is exciting for the Perez family, the Perez driver, and the Perez fans.
"The most exciting is Checo working very hard with the people of Mexico. The economy you understand in my country is very difficult, and paying [for a] ticket is very difficult. But now, the most important in Mexico is Checo Perez, this is everywhere, every day, and it's the 'Perez' moment."
You didn't need to be there. Just by watching on TV, it was obvious how incredible the atmosphere was at last weekend's race – and there's no doubt Checo's success helped to fuel that. Perez's father went on to predict further success for his son in 2023.
His Dad when Perez gets 20th, 19th, 18th…13th…9th, 8th, 7th, 6th, 5th, 4th, 3rd, 2nd or 1st… ❤️😍🥰#MexicoGP #f1 #ElevenF1 pic.twitter.com/ZyA9zLWjIt

— Bartosz Cłapiński (@bclapinski) October 30, 2022
"Checo is the best Mexican driver. It's the first time with Mexico having a World Champion of Formula 1 in constructors, no? Checo is champion of Formula 1 now [as part of Red Bull], maybe next year he's probably champion of drivers."
Bold but wonderfully wholesome stuff. And whether you're a hardcore Max fan or not, there's no denying that seeing Perez closer to Max and fighting him for a championship would be bloody exciting. Just think back to earlier in this season, when Checo was winning in Monaco and staying super close to Max in the Drivers' Championship. It's not out of the question.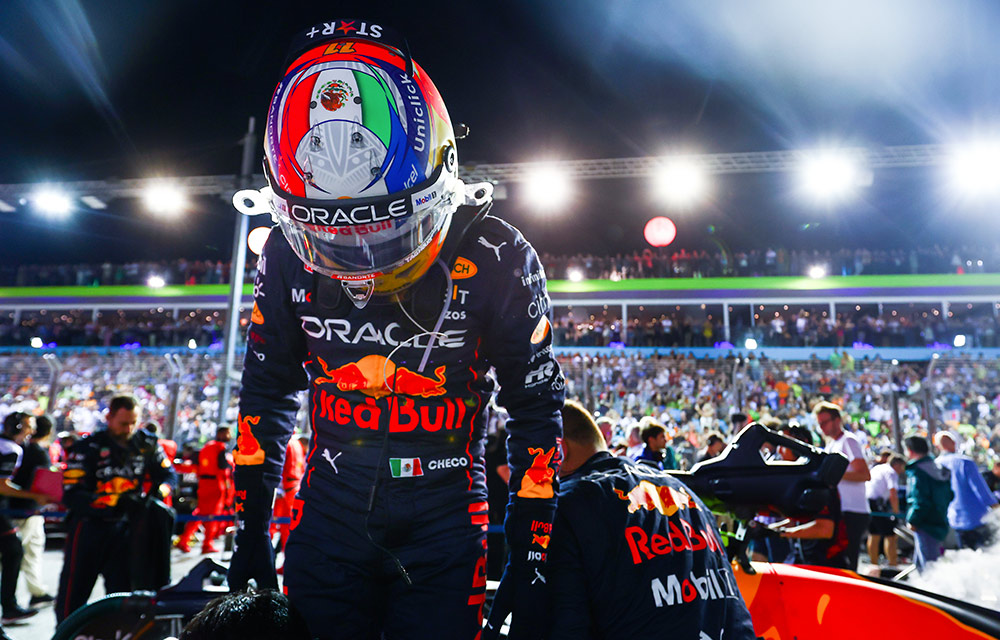 For fans of the truly sublime mariachi cover of the F1 theme, Perez senior certainly seems to think we'll have the chance to hear it through to the next decade, as he reckons Mexico will be on the calendar well beyond the recent 2025 contract extension.
"Mexico will have a good surprise – [20]25-30 can come!"
Anthony Hamilton and Antonio Pérez Garibay watching Lewis and Checo on the podium is so wholesome ❤️ pic.twitter.com/k008fyeI1j

— Sky Sports F1 (@SkySportsF1) July 4, 2022
Do you think Checo could be World Champion next year?