It's one of our favourite night races on the calendar: Singapore. From the challenges that come with a street circuit to the fact it's at night time, the Marina Bay street circuit has got so much to offer, and F1 see that too as they've signed a chunky new contract extension with the track.
The seven-year extension will see F1 continue to race there until at least 2028!
F1 returns to the venue later this year after missing the 2020 and 2021 races as a result of the pandemic. The Singapore Grand Prix has been a fan favourite on the calendar since it was introduced in 2008 and delivered us plenty of memorable moments.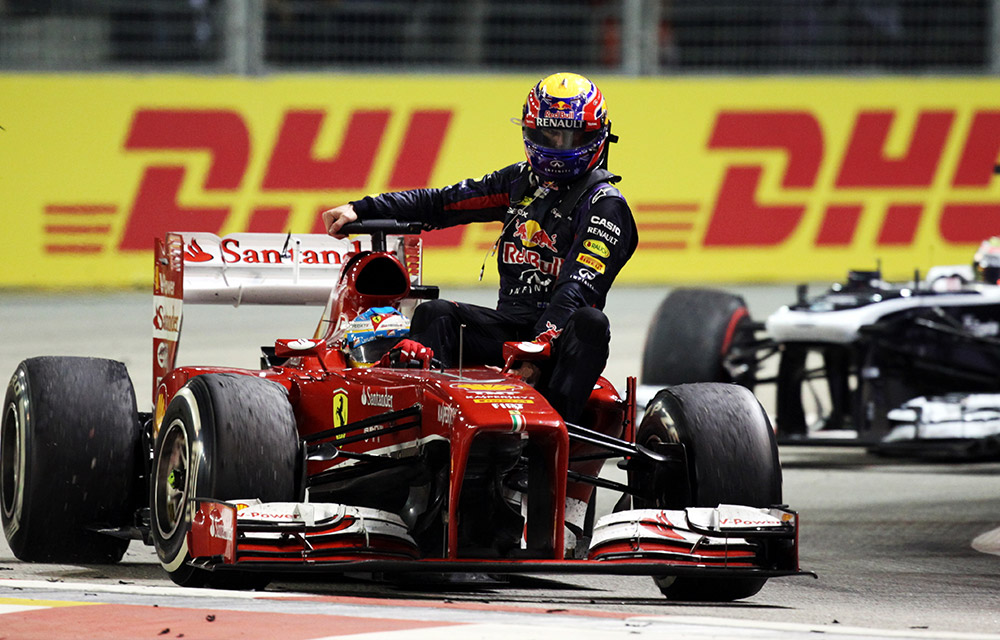 "The Marina Bay Street Circuit hosted the first night race in F1 history in 2008, and Singapore has continued to thrill fans, teams, and drivers ever since," F1's Stefano Domenicali said about the news.
"Singapore holds a special place on the F1 calendar, and this extension is part of our long-term commitment to continue to grow the sport in Asia."
Singapore is yet another country that's extended their F1 contract in recent months, following the likes of Abu Dhabi, Japan and China.
Are you happy to see Singapore have a long-term future on the calendar? Let us know in the comments.