It's time for another D.R.E and in his post-Singapore edition, Dre talks about the controversial no-calls on Max Verstappen's qualifying impeding. 🇸🇬
Looking back on it a couple of days after the fact, I think it's safe to say that the Singapore GP's qualifying was a hot mess. We had half a dozen cars backed up at the final chicane at the end of Q1, and yet more stewarding controversy as four separate potential impeding penalties were judged to be only reprimands. Which gave me, and many other fans a headache. With that in mind, let me try to make some sense of all of this. 
So what's with the reprimands?
I'm not a fan of the sudden stewarding shift in regards to judging impeding. Including the Carlos Sainz/Oscar Piastri impeding penalty being judged as such at Zandvoort, the last five cases of impeding have been judged as reprimands compared to the previously usual three-place grid drop. And it really doesn't help that some of the reasoning in these penalties is identical to arguably the most high-profile impeding case of 2023: the Lando Norris/Charles Leclerc incident in Monaco.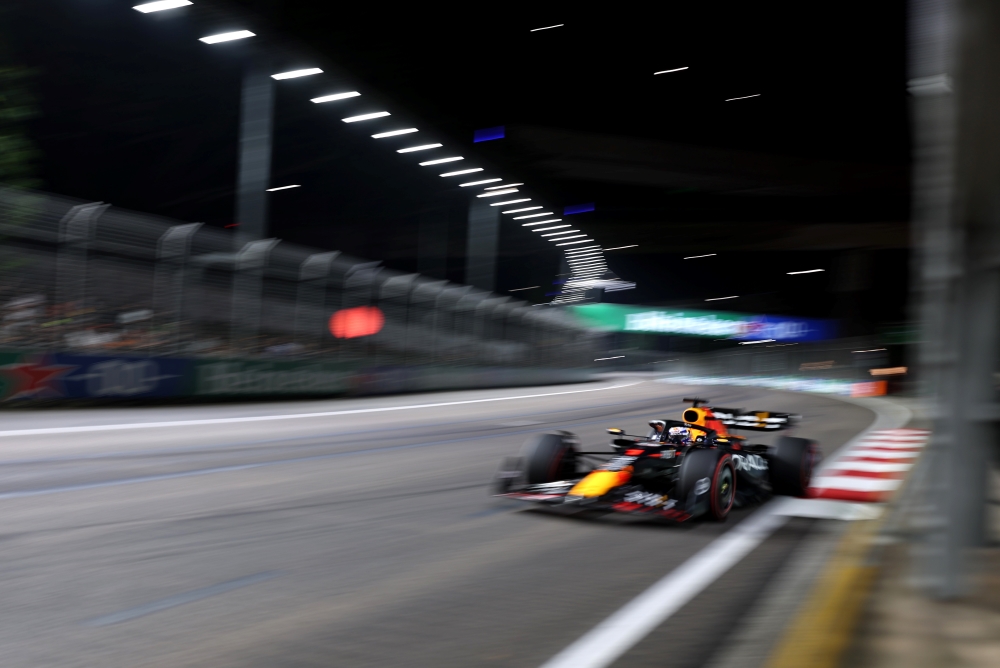 At Monaco, the stewards openly admitted that Leclerc could do nothing more to avoid Norris after Ferrari failed to tell him the McLaren was coming. Leclerc was still hit with the three-place drop. Red Bull admitted in Singapore that their communication was poor when Max Verstappen was alleged to have impeded Yuki Tsunoda… and a reprimand was given. 
Now, the stewards haven't done anything against the rulebook here. They are allowed to use their discretion based on the evidence presented to them and you don't have to apply a grid penalty automatically. But when we've had two incredibly similar incidents with similar mitigation treated differently, fans are rightly going to be peeved and start drawing their own conclusions. 
The problem I have is the rotating panel of stewards that will only increase the likelihood of stewarding howlers and inconsistency. It's never going to be a perfect system – mitigating circumstances and human subjectivity are always going to be factors in stewarding and you have to account for some degree of that. But when you've got different humans looking at incidents race-to-race, it only increases the chances of messy conversations like this one. We need more consistency. Period.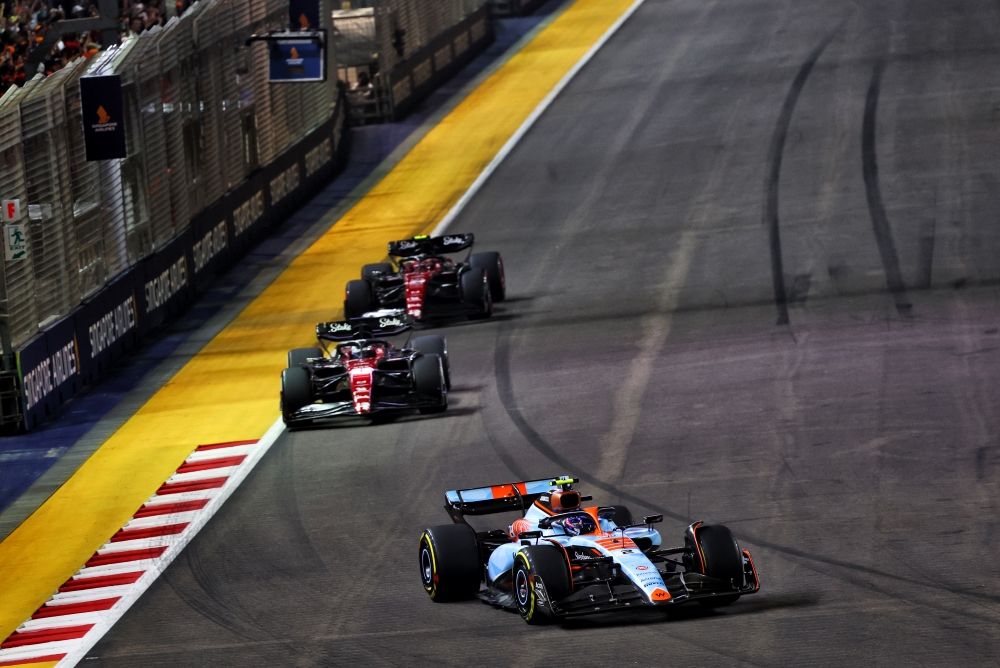 Is Qualifying A Part Of The Problem?
What hasn't helped is the very nature of qualifying itself. In modern-day F1 qualifying we're seeing more and more incidents of cars slowing down on a live track to make space for themselves to set their laps. It's just about bearable on conventional tracks, but on street circuits like Monaco and Singapore, it only ramps up the danger. We had half a dozen cars at the end of Q1 jostling for space while others were on a hot lap. It's asking for a major accident. At this point, I'm not sure it's safe to run 20 of the biggest F1 cars ever seen at the back end of a Q1 session on a narrow street track.
But I also get the fans' concern about format changes. Qualifying is one of the few elements of an F1 weekend that's almost universally liked, and I'm in full agreement! But I think you can take a page out of a couple of other series that could work in terms of reducing traffic while still keeping the same level of end-of-session excitement. 
IndyCar – IndyCar across the pond has even more full-time cars than F1 does, 27 to be exact, and while their three-round qualifying format is similar to F1, they splits their roster into two groups in Round 1 across two 10-minute sessions. That way, you never get more than 14 cars on track at once, similar to F1's Q2, and you mitigate some of the traffic. If the Sprint Shooutouts taught us anything, it's that F1's not afraid of shorter quali sessions if need be.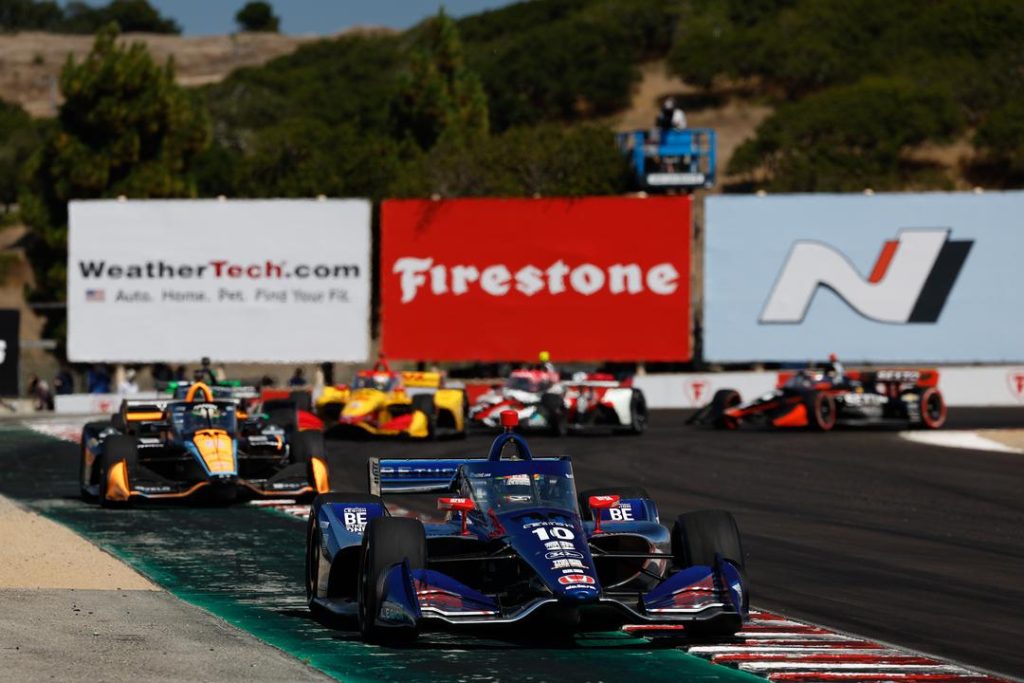 MotoGP – Our two-wheeled counterparts also do things differently. They split their qualifying into two sessions, with the second automatically filled with 10 of their 22 bike roster, the fastest 10 after Friday practice. They're joined by the two fastest riders in Q1 out of the remaining 12. That way there are never more than 12 bikes on the track at any time, and again, you mitigate traffic. It's controversial because practice times now mean something, and F1 might not be ready for that, but for me, it works well enough. 
And trust me, as a fan of all three series, nothing is compromised in terms of enjoyment. 
In any case, Singapore brought out the worst of F1's qualifying and how it's officiated. There are solutions potentially that could help. It's down to whether the sport wants to implement them. 
Should F1 have permanent stewards? And has the sport outgrown the 20-car Q1? Sound off in the comments and check back soon for another D.R.E!