The conversation around the barriers and run-off at Eau Rouge and Raidillon at Spa-Francorchamps has been a popular talking point over the last few years. It might be home to one of the most iconic sequences of corners in motorsport, but the safety of the circuit has been called into question after a series of large accidents.
With Spa-Francorchamps soon to be host to motorcycle racing again, changes needed to be made around the circuit that hosts the likes of F1 and the World Endurance Championship.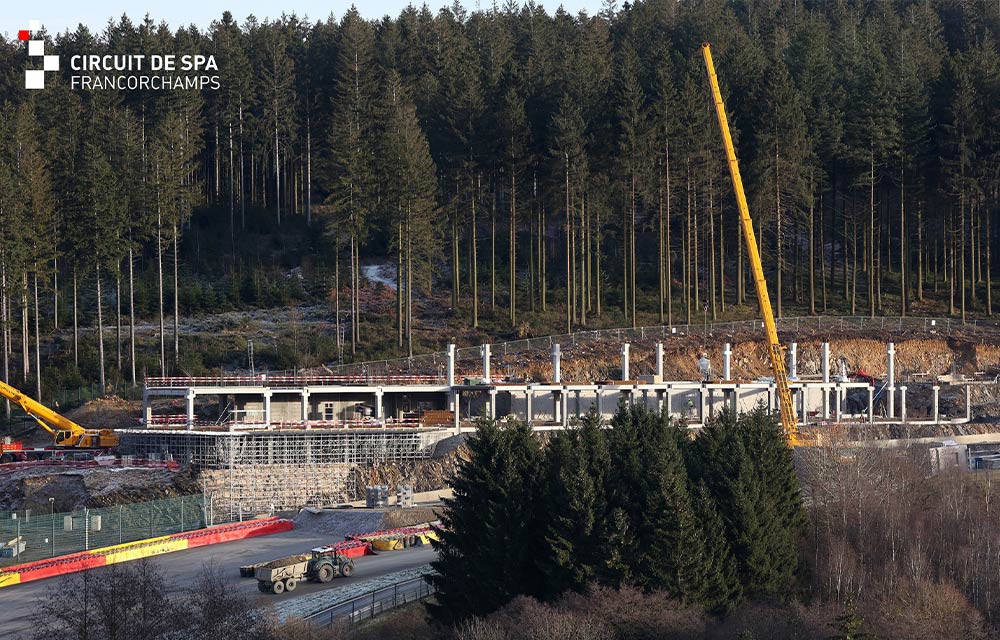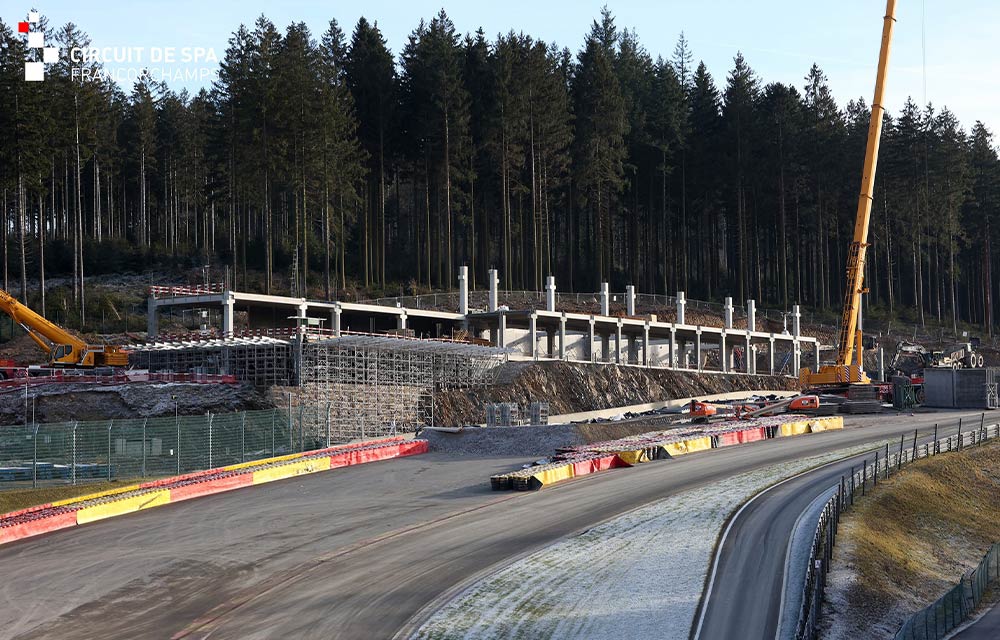 One big change is to Eau Rouge and Raidillon, which is always incredibly fast as drivers climb the steep incline. More run-off has been given around both corners, with more tarmac being placed down to help make it safer in the event of an incident.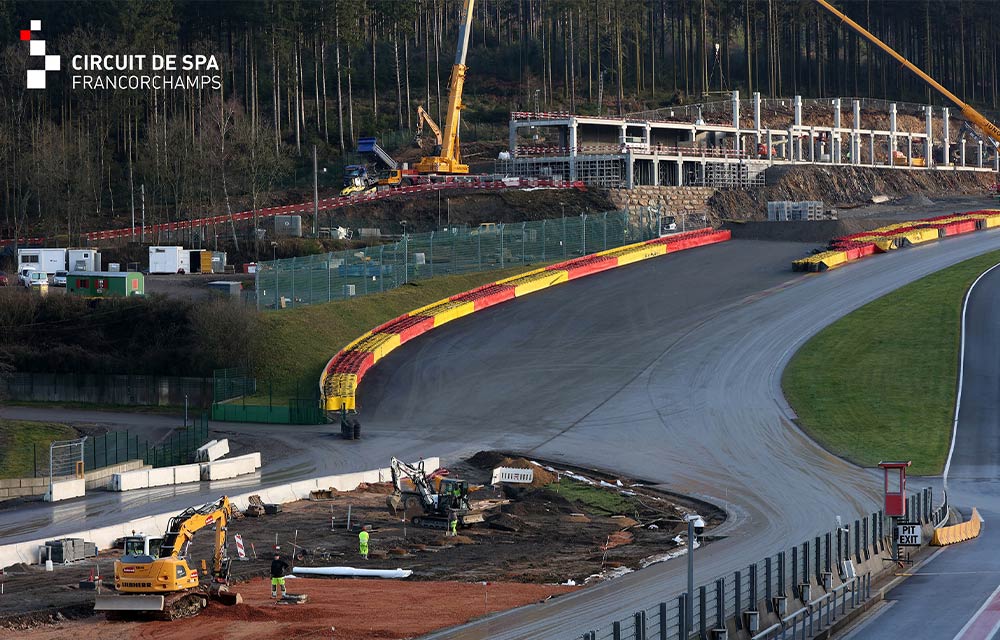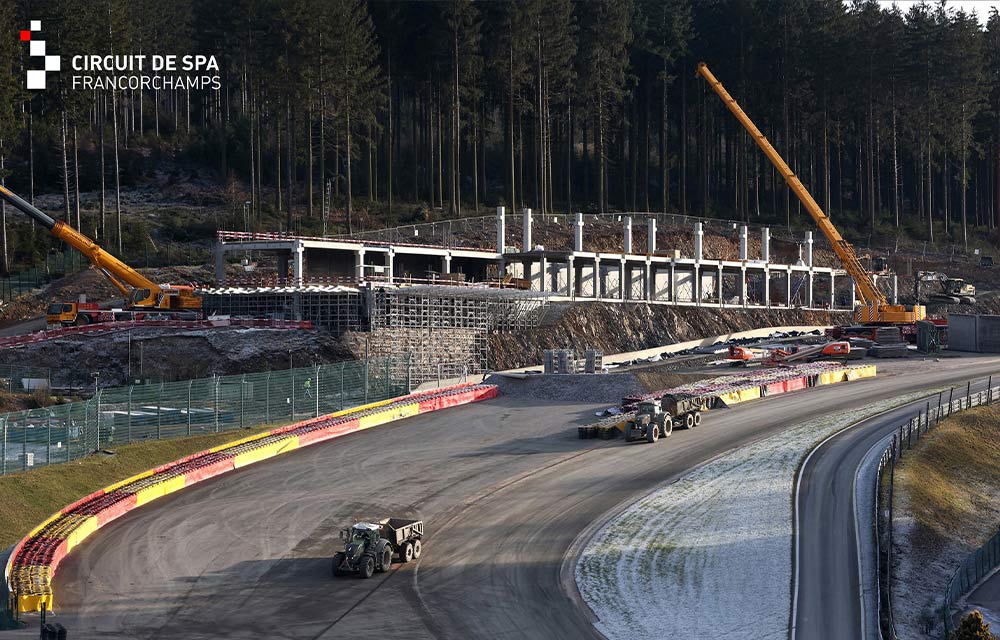 As well as modifications on and around the circuit, building works have been going on alongside the track, such as more grandstands for fans and spectators. One such grandstand that is scheduled to be finished by April can host over 4,500 people, but it did mean the iconic Raidillon chalet was demolished in the process!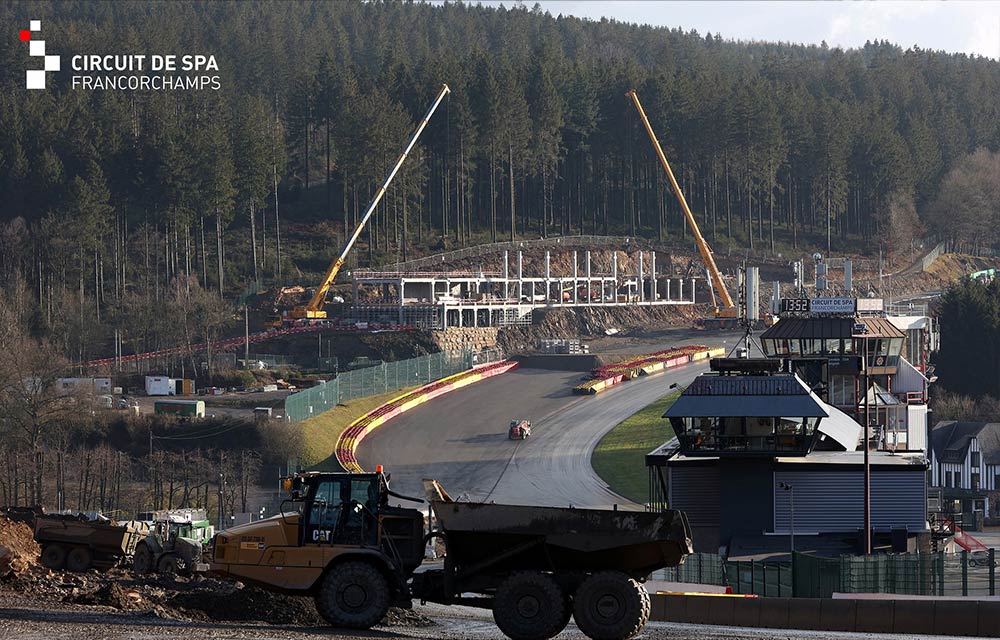 In addition to the changes at Eau Rouge, other parts of the circuit, such as La Source at Turn 1, Bruxelles and Blanchimont, are all having a facelift ready for bike racing.
What are your thoughts on the changes? Let us know in the comments below. 
All images sourced from Circuit de Spa-Francorchamps via Facebook.