Whether it's the FIA defending the Aston Martin safety car after Max Verstappen's "slow as a turtle" comments or banning some cheeky moves at the restart, this season it's the safety car that's got everyone talking, especially Mick Schumacher.
The Haas driver shouted "holy cow" over the team radio after narrowly avoiding a three-car smash during the Australian Grand Prix. If that was any other driver, pretty sure there'd have been plenty of bleeps needed. 
LAP 25/58

📻 "Holy cow that was close!"

Mick Schumacher narrowly misses Tsunoda in the safety car line #AusGP #F1 pic.twitter.com/NAyC6xnvhP

— Formula 1 (@F1) April 10, 2022
During a safety car period car at Albert Park, Pierre Gasly braked. This caused his teammate Yuki Tsunoda to react and slow down, forcing Schumacher to slam on the brakes, dramatically diving to left along the main straight to avoid smashing into the back of the AlphaTauri.
The stewards reviewed the incident and decided nobody was at fault, as it was part of the drivers' usual behaviour behind the safety car. Each car speeds up and slows down to keep their tyres and brakes warm, whilst remaining within the maximum ten-car length allowed between them.
However, this constant change in speed risks causing serious problems, so the stewards have decided to take action and have decided that the drivers and race directors talk about how to deal with it going forward.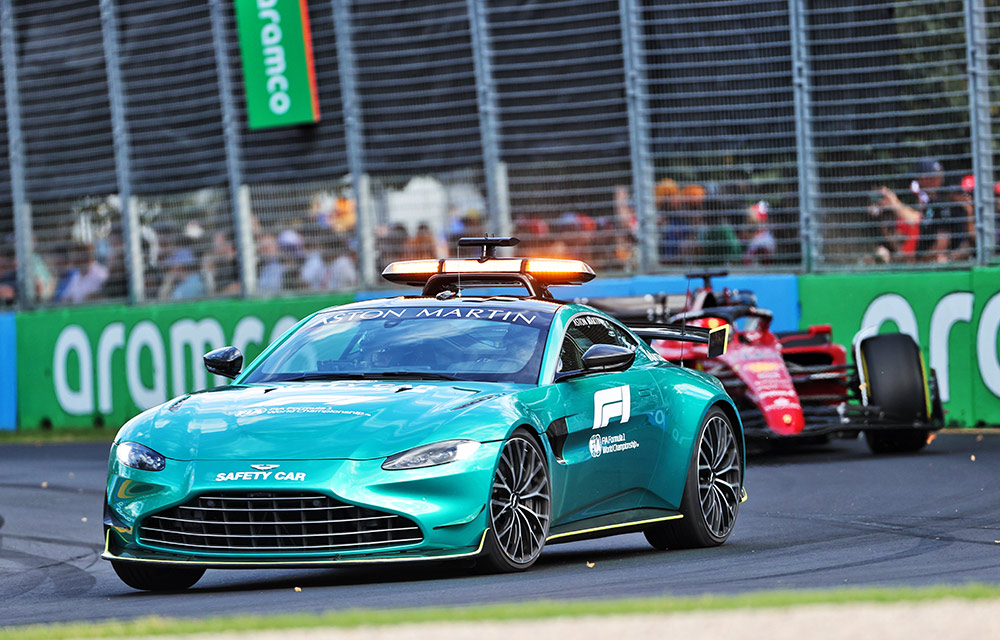 In their decision, they said: "It is clear that the speed and braking capabilities of F1 cars, especially while trying to maintain required temperatures in tyres and brakes, are in tension with the ten car length separation behind the Safety Car traditionally specified in the regulations.
"This needs to be a point of emphasis in future driver briefings, to ensure the drivers collectively agree on how best to address this challenge before an unfortunate incident occurs."
Do you agree with the stewards? Let us know in the comments below.