If you think F1's stewards hand out a lot of penalties, well they've got nothing on those in F4 UAE. For the SECOND time this season, the stewards had to penalise all the drivers, except one, for failing to follow red flag procedures.
During their second race today in Abu Dhabi, a multi-car crash on the opening lap brought out the red flag, which according to the series' rules should have seen the cars park up on the grid.
However, every driver, except Nikita Bedrin, lined up and so were reported to the stewards for failing to be in their correct slot when the race stopped.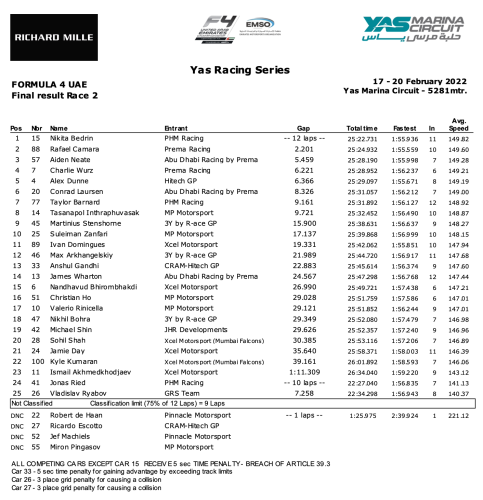 Eventually, 25 drivers received a five-second penalty, which bizarrely was sent out, withdrawn and then reissued. As a result, although Rafael Camara finished first on track, it was second-place Bedrin that was promoted to the win.
What makes this even worse is that this isn't even the first time almost the whole grid has been penalised. During their third round at the Dubai Autodrome, the red flag was deployed following a three-car collision.
While the race leader Alex Dunne parked his car in the correct grid spot, second-place Andrea Kimi Antonelli drove through the pit lane instead and the rest of the grid followed the Mercedes junior. Reminds us of Lewis Hamilton in Hungary last year.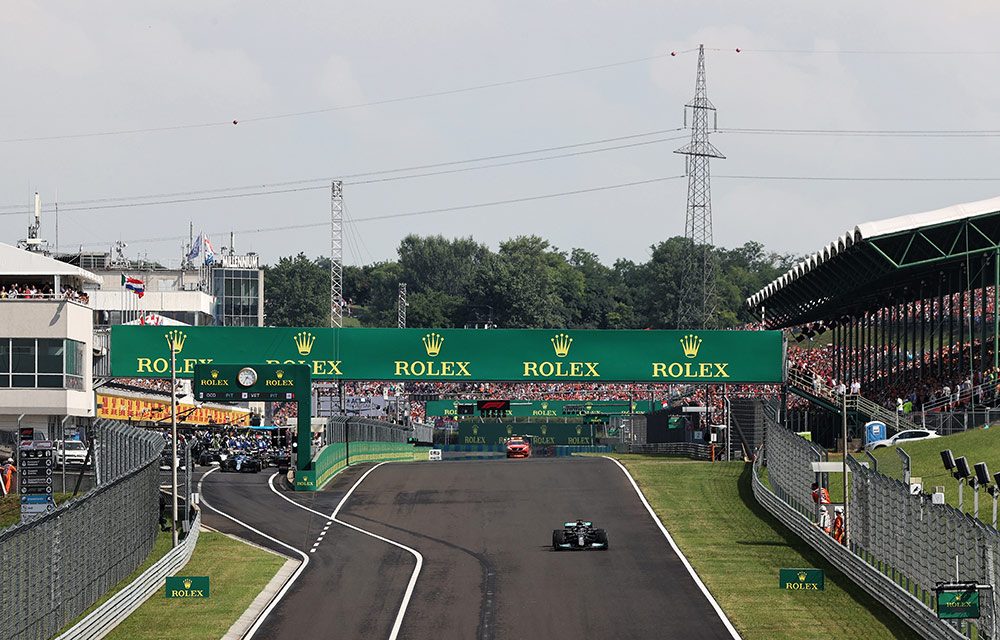 Consequently, 29 drivers received a five-second penalty, except Dunne who went on to win the race.
Those F4 stewards certainly have their work cut out for them. 37 penalties were handed out during their season-opener alone, with 10 three-place penalties being issued to the top 10 finishers who carried on racing after the chequered flag.
Turns out, the top three didn't see the flag, whilst those behind didn't know whether or not the race had ended so carried on for another lap.
Guess these future F1 drivers will already have plenty of experience with the stewards' office then!
Do you think F1's stewards are too harsh? Let us know in the comments below