Until a mechanical issue kept him in his garage for Q3, Lance Stroll was having a pretty mega qualifying session at Zandvoort. However, he accidentally did his best Mario Kart impression in Q1 which caused a bit of chaos for the drivers behind him.
Onboard footage from Daniel Ricciardo's McLaren showed Stroll drift just wide in the entry of the penultimate turn during Q1, flicking dust and sand all over the circuit.
Although this wasn't a problem for Stroll, who shot himself right into Q2 contention, it did cause a major slip hazard, especially for his Aston Martin teammate who qualified in 19th!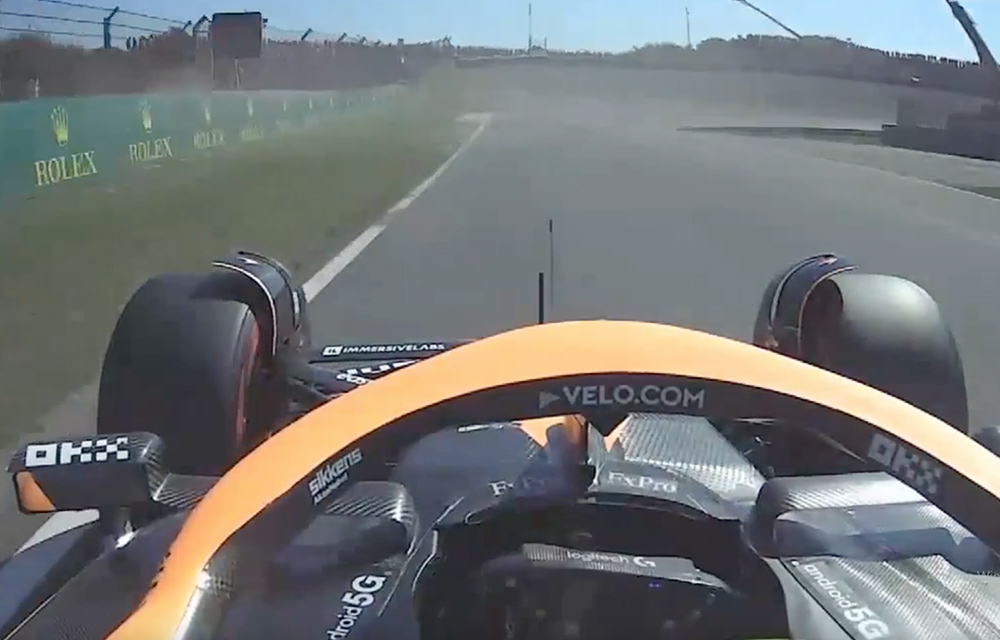 Sebastian Vettel had gone fastest in sector one and looked just as fast in sector two, before slipping on Stroll's newly built sand trap in sector three and careering off into the gravel trap.
Speaking to media including The Race, Vettel wasn't aware that it was his teammate that had caused him to slide out of Q1, but added: "I just lost all four wheels on the way in and then got wide, lost the rear. I had a look and I did pick up sand on the left, that was enough, after that I turned in bit the car wouldn't."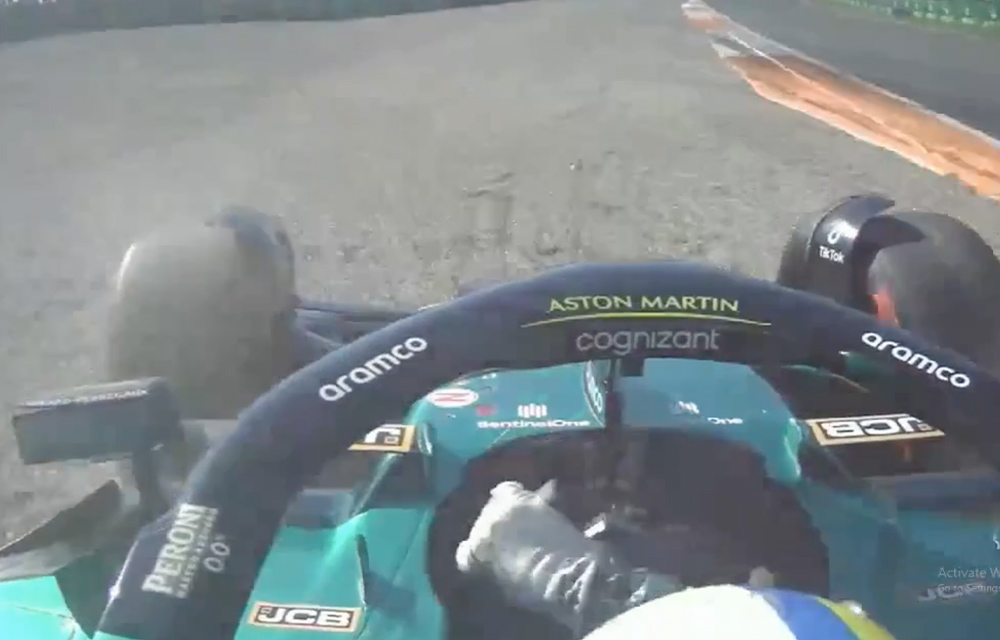 Stroll's accidental sand trap also caught out Daniel Ricciardo, who will start Sunday's Dutch GP in 17th.
"I could see the dirt on the track, and I was like, please don't be too slippery, but it was," Ricciardo told Sky Sports. "Obviously that was the difference that would have put us in (to Q2)."
Maybe Stroll will use the same strategy to make sure he stays in P10 for Sunday's race!