The rain in Spain fell this weekend – but not in the way you'd expect, and only in George Russell's helmet. Huh? Oh, no – that was sweat. The Mercedes driver had F1 fans laughing as he mistook beads of his own sweat for raindrops during a dry race in Barcelona. Don't worry, George, it happens to the best of us 😂
Although the official risk of rain throughout the race was 40%, it didn't appear. The clouds were definitely looking a bit grey, and George was adamant he could feel a few drops as he went around Turn 5.
A couple of laps later, he asks his team: "Is anyone else reporting rain? I think it's sweat from the inside of my helmet."
His engineer replied: "It sounds like it's just you that's reporting the rain. I suspect it might be the sweat." 😅
athletes sweat 😂 pic.twitter.com/SLCFju6CLW

— WTF1 (@wtf1official) June 4, 2023
Russell explained the embarrassing mix-up in the post-race press conference saying: "With the sweat – I had my hair dangling down in the first stint, I didn't quite get it in my balaclava, that was sort of annoying me because it was sort of in my peripheral vision.
"And as I was sweating – because it wasn't in my balaclava, it was sort of dripping down on my face. And then, when I was braking, it was coming onto my visor.
"So, with the grey clouds and then the sort of spots of water on the visor, I thought it was rain. So that was a bit of an embarrassing one. Moving on." Ha, we can only laugh!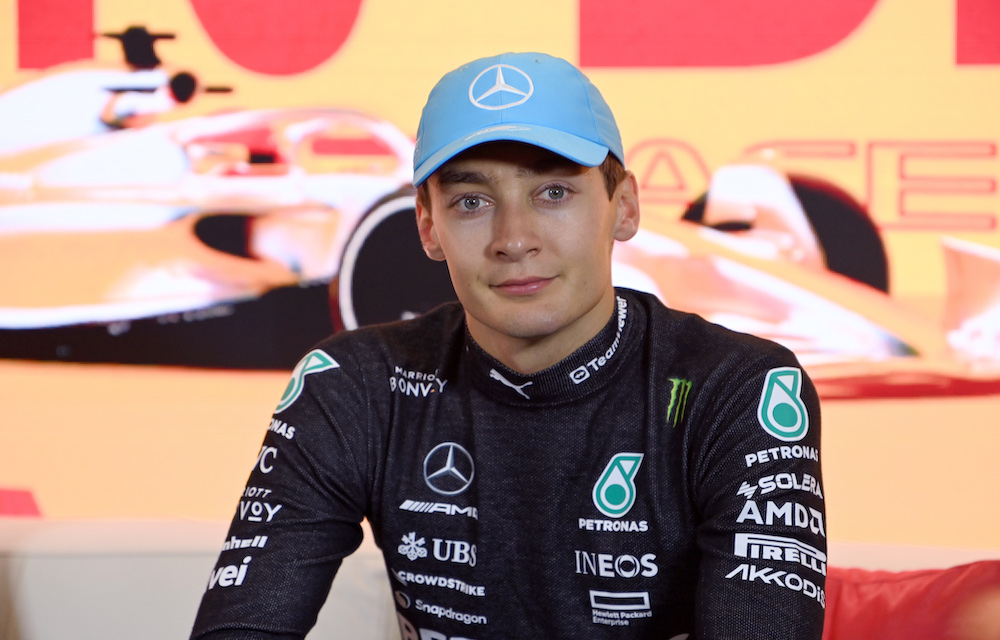 He also admitted to Sky Sports F1 that when he thought it was raining, he "got a little bit excited at one point."
George has been giving weather updates all year, he would make quite the weatherman. Though, if that is the career path you choose to take, George, please don't wear a helmet whilst doing so 😂
Do you think the race needed a bit of rain to spice it up a bit?