THAT'S IT. Launch season has officially ended after Alpine were the last team to reveal their 2023 contender this evening. Once again, giving us two liveries to gawk over. Their usual blue and pink livery will run for most of the season. However, their pink car will be seen for the first three races of the year in Bahrain, Saudi Arabia and Australia. Quite sad it's not more, I like pink.
Now, there is no perfect way to launch your car, but I'm glad that was the last one because that was loooooooong. It had possibly everything you'd want from an event thrown into one – apart from taking note from Ferrari and giving us a glimpse of the car actually on track, but at 9pm, that's probably a little dangerous.
It was both fantastic and a bit perplexing, kind of how we felt when we started at WTF1. Let's break it down.
THE ACTUAL CAR REVEAL
Although I think they did all this stuff in the wrong order, it was a nice, quick and easy car reveal. Play the dance music, lift the curtain, and here they are. And, once again, we got TWO. Otmar came on stage to discuss closing the gap to the top three teams this year and confirm that the racing spirit is in full swing.
Of course, the Alpine launch cannot be complete without a disgustingly cute montage of Esteban Ocon and Pierre Gasly, who are definitely the best of friends again now, obviously. They speak on stage next to their 2023 challenger for a while, but a little more airtime for the two drivers driving the cars next season would've been nice.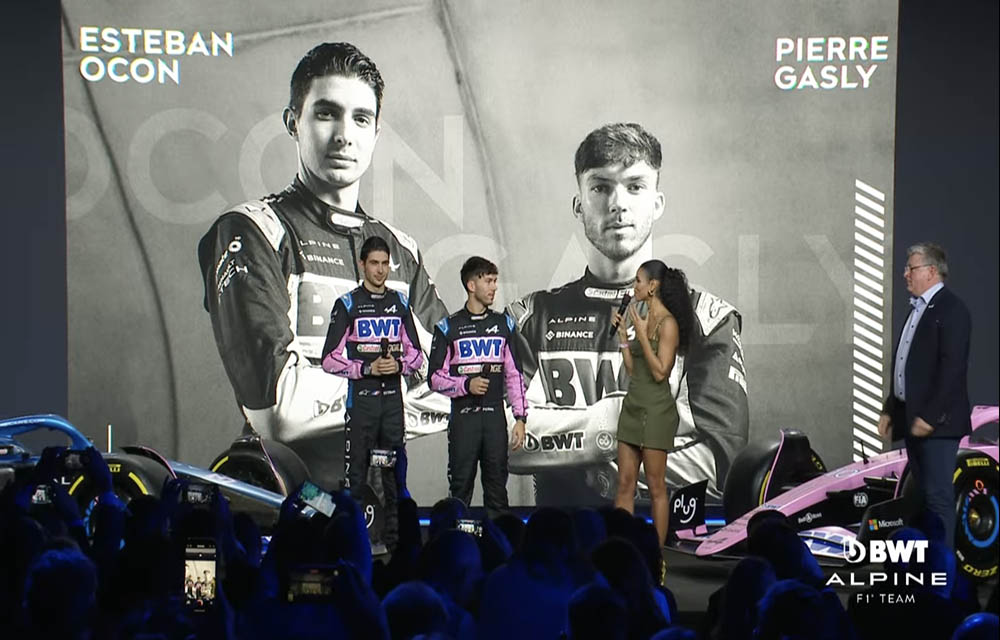 THE SPOTLIGHT ON INCLUSION
I have so much to say about this. Alpine did SUCH a good job at showing their ambition to promote equal opportunities for men and women in the sport. They have developed their Rac(H)er programme by having six female talents officially join Alpine's young driver karting programme, they will now benefit from a tailor-made, purpose-built sports programme to "grow them into the champions of tomorrow."
They also have Nicola Adams, two-time Olympic champion and gender equality activist, on board, as she commits to Alpine as a role model and brand coach. Zara Rutherford, the youngest female pilot to complete a solo round-the-world flight in an aircraft, also joins as a source of inspiration.
Two female racers, Sophia Floersch and Abbi Pulling, are now part of the full Alpine Academy driver programme too. Sopbia's new to Alpine and back to single-seaters in F3 this year after a few seasons in sportscars, and W Series frontrunner Abbi's been an Alpine 'affiliate' up to now.
THE TECHNICAL ANALYSIS
Matt Harman, the technical director, really brought the car to life. In an in-depth analysis of the development of the A523, Harman goes through the entire car, starting with the nose and front wing and into the front suspension and brake cooling system. It was incredible to listen to, especially if this is your kind of thing. The edge of the floor has developed hugely and will continue to develop throughout the season – though they didn't actually show us much of that bit.
Nowadays, teams are getting more and more secretive with their cars, so hearing this much was really quite fresh and exciting.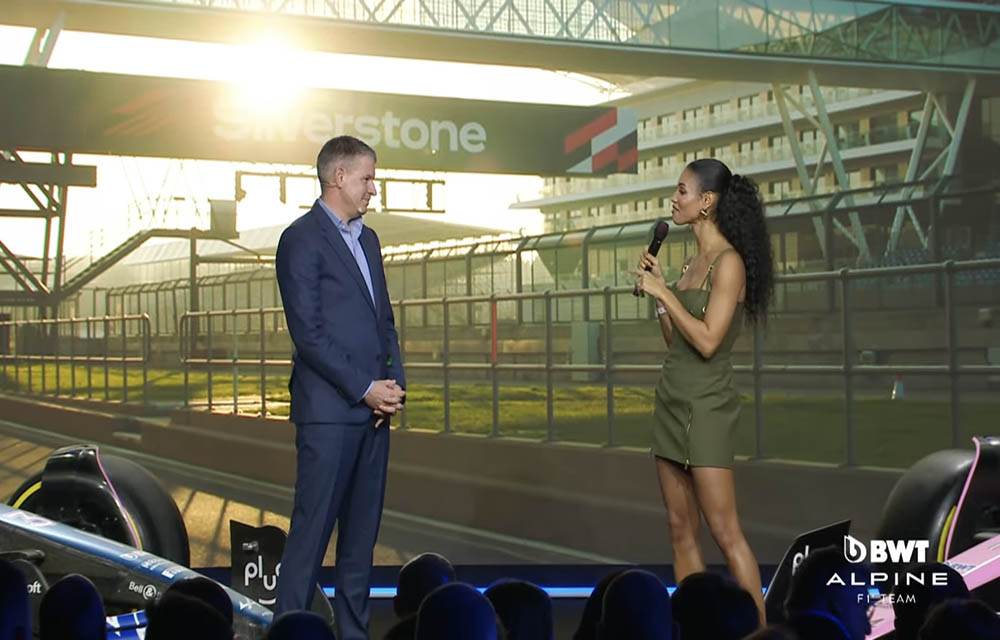 So much information in one launch, but it was well worth the 20 minutes of adverts we sat through before it started. Sorry Alpine – I had to pop that in here somewhere.
What did you think of the Alpine launch?