A dominant drive from Max Verstappen at Spa not only meant that he now has a 93-point advantage in the drivers' standings, but he also went home with a VERY special winners trophy! 
As if the drivers didn't have enough motivation to win one of F1's most historic races, this year's winners trophy is made up of actual pieces of Spa history.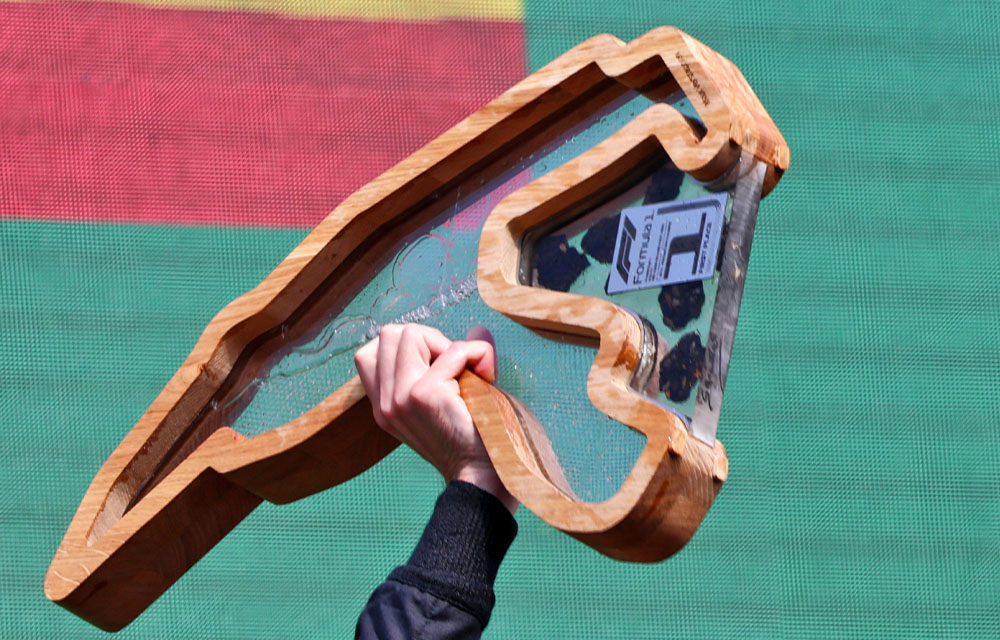 According to reports, the main structure is made from an oak tree root that is located near the track with water from the nearby Eau Rouge river held in the middle.
Then, as if it couldn't get any more iconic, the trophy also contains small fragments of tarmac from Raidillon and Eau Rouge, apparently recovered from the 1990s!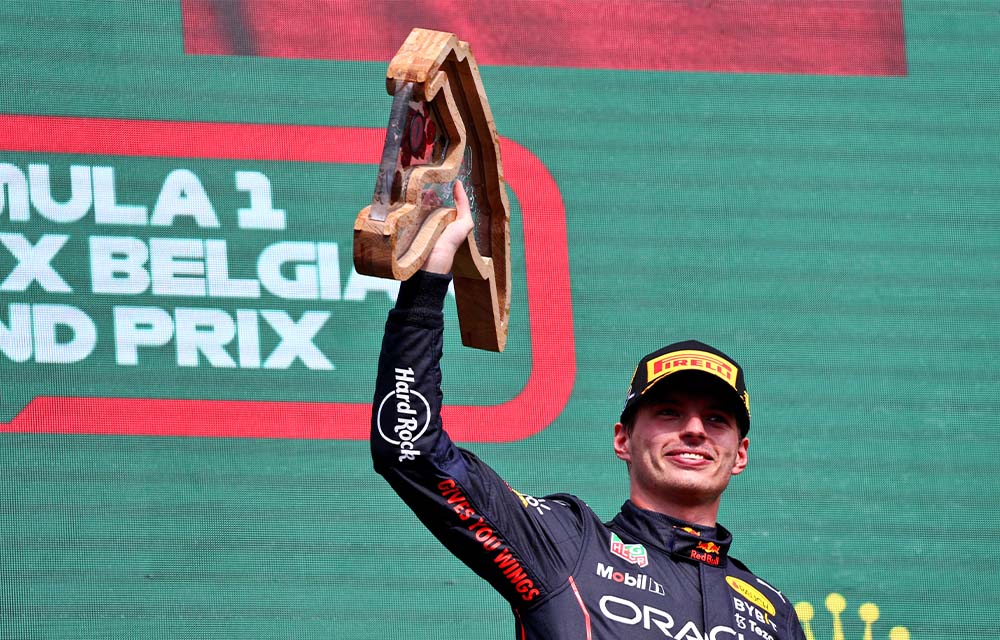 Despite starting from 14th on the grid, Verstappen's Red Bull was absolutely flying around Spa, eventually winning by a massive 17-second margin. 
What a dominant performance from Verstappen!