From a first-time champion to a wealth of podium finishers and record-breaking attendance figures, it has been quite the year for F1. Here are some of the wildest stats and numbers from the crazy 2021 season! 
Let's take a look!
MOST DIFFERENT WINNERS IN A SEASON SINCE 2012
Six different drivers won a race in 2021, with World Champion Max Verstappen taking the most with ten victories. This year's only other repeat winner was Lewis Hamilton, scoring eight victories. Sergio Perez, Esteban Ocon, Daniel Ricciardo and Valtteri Bottas each took a single win.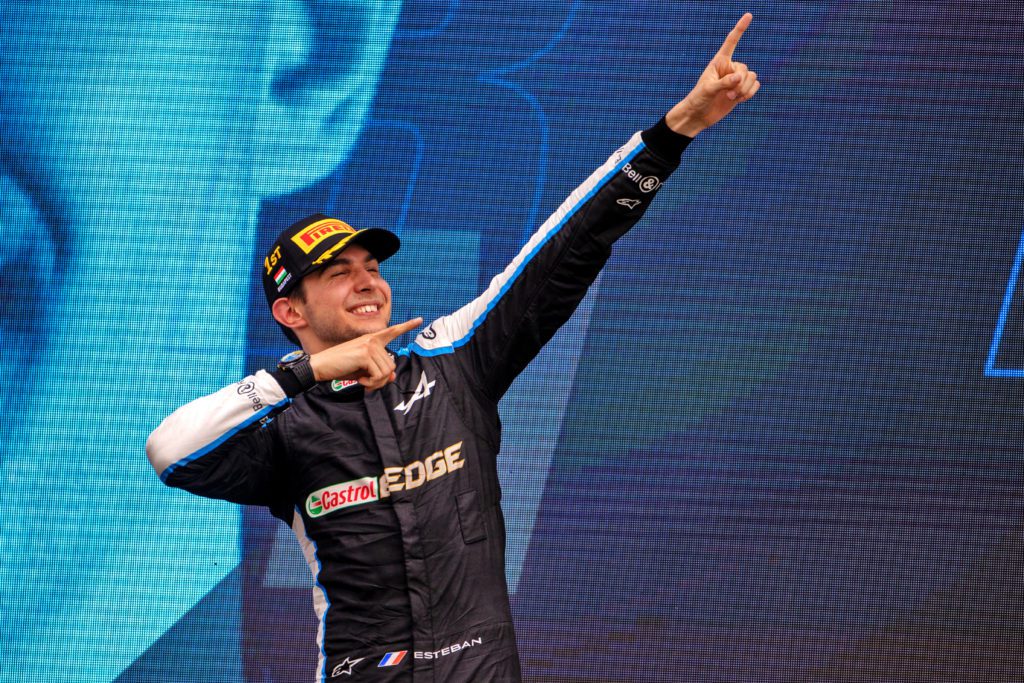 NEW RECORD FOR THE MOST RED-FLAGGED RACES IN A SEASON
There were six red-flagged races this year. Nine races have featured a red flag period in the past two seasons – that's more than in the previous eight seasons combined!
VERSTAPPEN MAKES PODIUM HISTORY 
Max Verstappen set a new record for most podium finishes in a single year, taking his 18th top-three finish of the season at the Abu Dhabi Grand Prix. Verstappen finished first or second at every race this year aside from four: his three retirements (in Azerbaijan, Britain and Italy) and his 9th place finish in Hungary.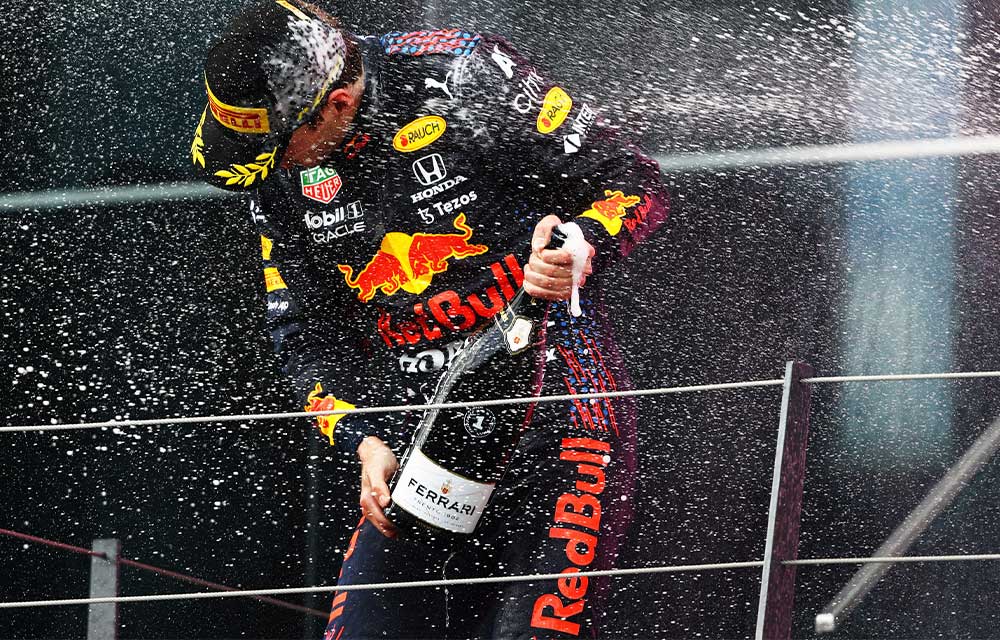 Winning every race of the first triple-header of the season, Max Verstappen also became the first driver in F1 history to record three Grand Prix wins in the space of just 15 days when he won the French, Styrian and Austrian Grands Prix from pole position. 
THE MOST ATTENDED F1 RACE EVER
An estimated 400,000 fans were in attendance over the 2021 United States Grand Prix weekend. It's F1's highest-ever weekend attendance figure!
THIRTEEN DIFFERENT PODIUM FINISHERS
For the second year in a row, thirteen different drivers finished on the podium. The last season to have more podium finishers than that was 2008 when fourteen different drivers finished in the top three.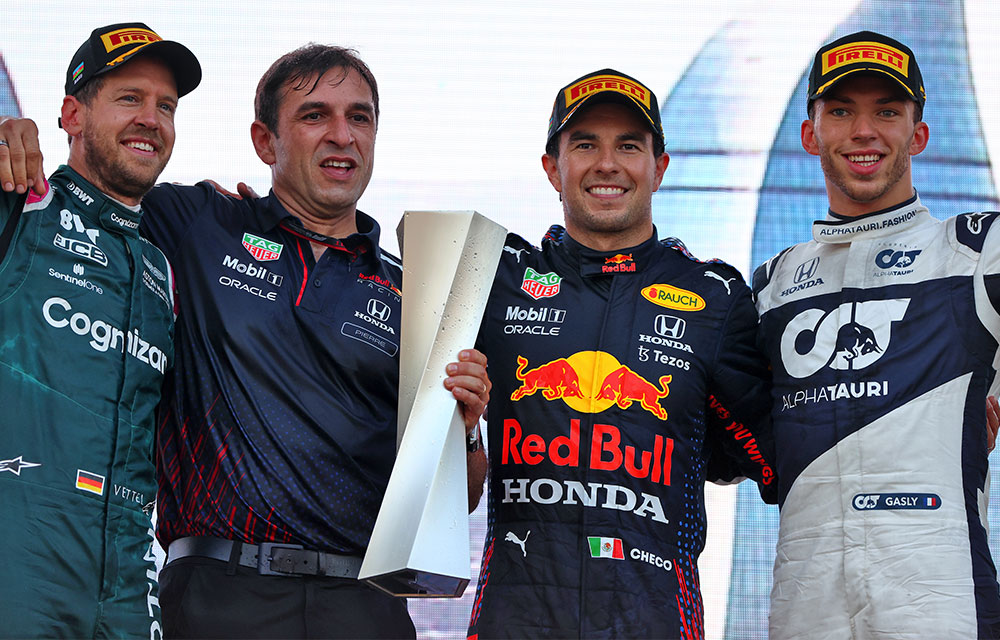 VERSTAPPEN AND HAMILTON LOVE A 1-2 RESULT
Max Verstappen and Lewis Hamilton finished first and second at fourteen races this year. It's a new record for most 1-2 results shared by two drivers in a single year. Another two 1-2 results next year will see Hamilton and Verstappen equal Hamilton and Nico Rosberg as the pair of drivers with the most 1-2 results in F1 history. 
HAMILTON GOT THE LARGEST WINNING MARGIN IN OVER A DECADE
Nine of this year's 22 races were won by a margin of less than five seconds. The largest win margin was at the Russian Grand Prix, where Hamilton won in the damp conditions, finishing over 53 seconds ahead of Verstappen – the biggest winning margin in 13 years.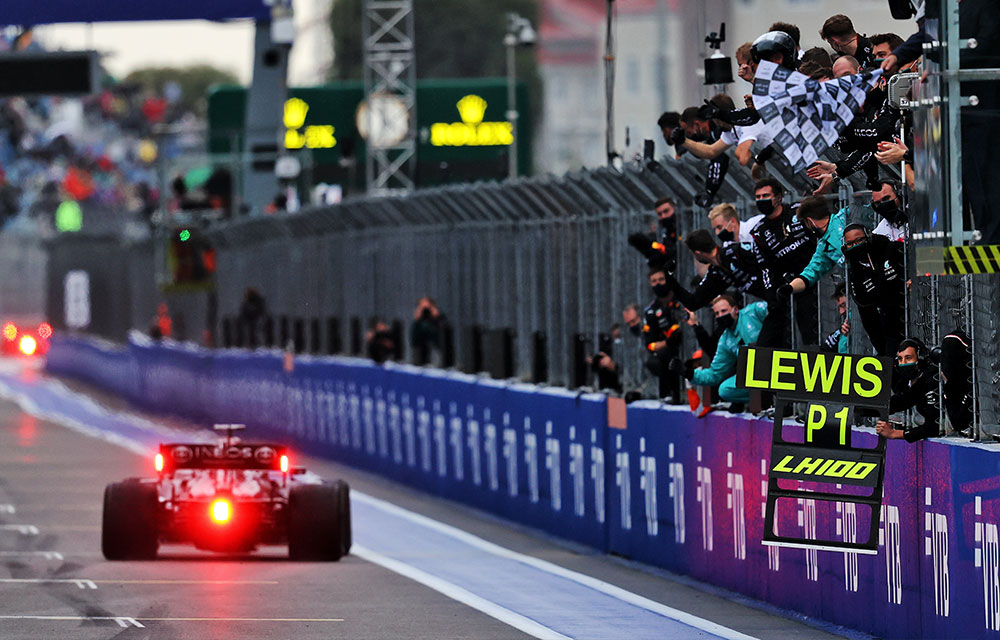 CARLOS SAINZ 🤝 FINISHING RACES IN 2021
Carlos Sainz finished every race in the 2021 season. It's only the tenth time this feat has been achieved! Sainz also came close to scoring at every race. The only times he failed to score were with eleventh place finishes in Portugal and France. Lewis Hamilton and Lando Norris were the only other drivers to score at 20 races this year. 
MERCEDES MAKE Q3 AT EVERY SINGLE RACE THIS YEAR
Mercedes set a new record for most Q3 appearances in a single year, with both Lewis Hamilton and Valtteri Bottas reaching Q3 at all 22 races this season. The Silver Arrows have now reached Q3 with both cars at all of the last 70 Grand Prix weekends.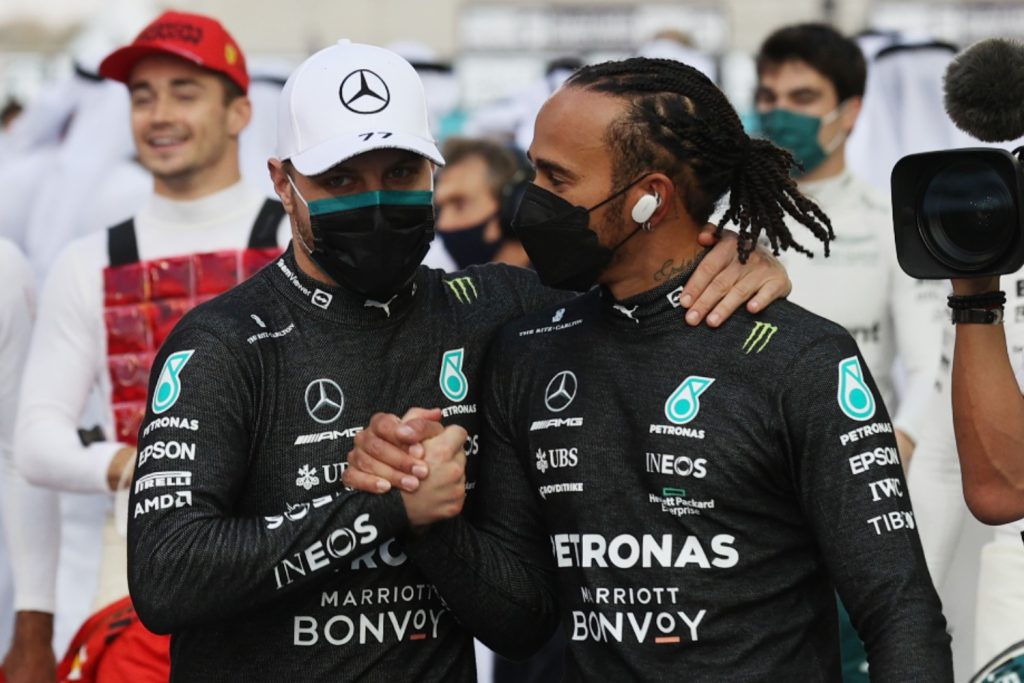 117,000 KM DISTANCE COVERED 
Between them, the teams covered a distance of 117,000km in races this year. McLaren covered the furthest distance (12,368km) and completed the most laps (2,490).
VERSTAPPEN ENDS 30 YEAR HONDA WAIT
Max Verstappen became the first driver to win the Drivers' Championship in a Honda-powered car in 30 years. Ayrton Senna was the last driver to do so with McLaren in 1991.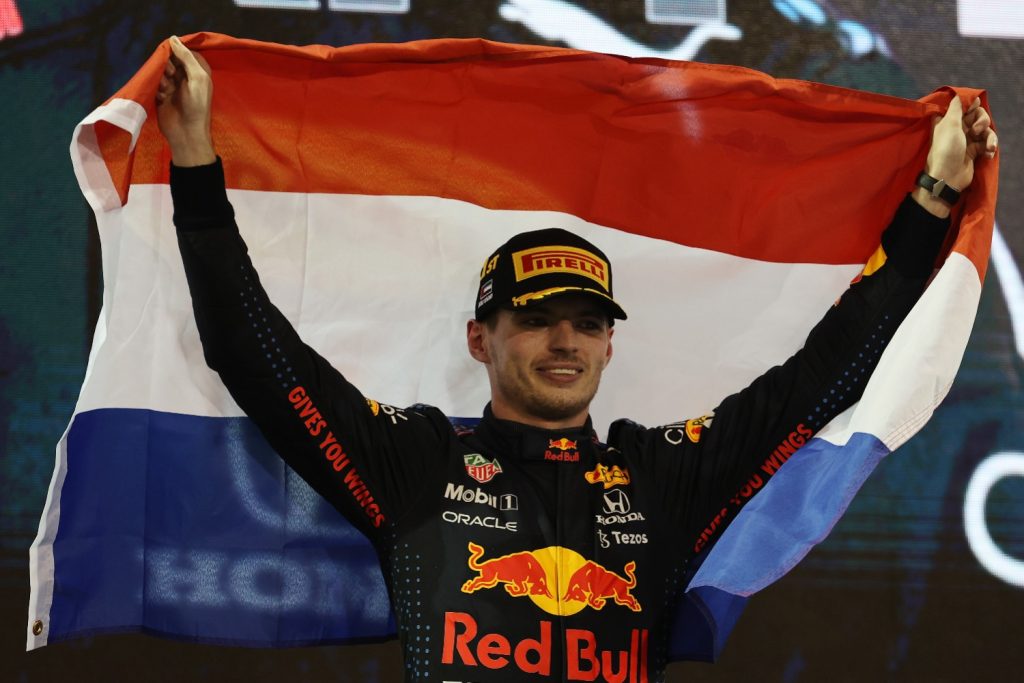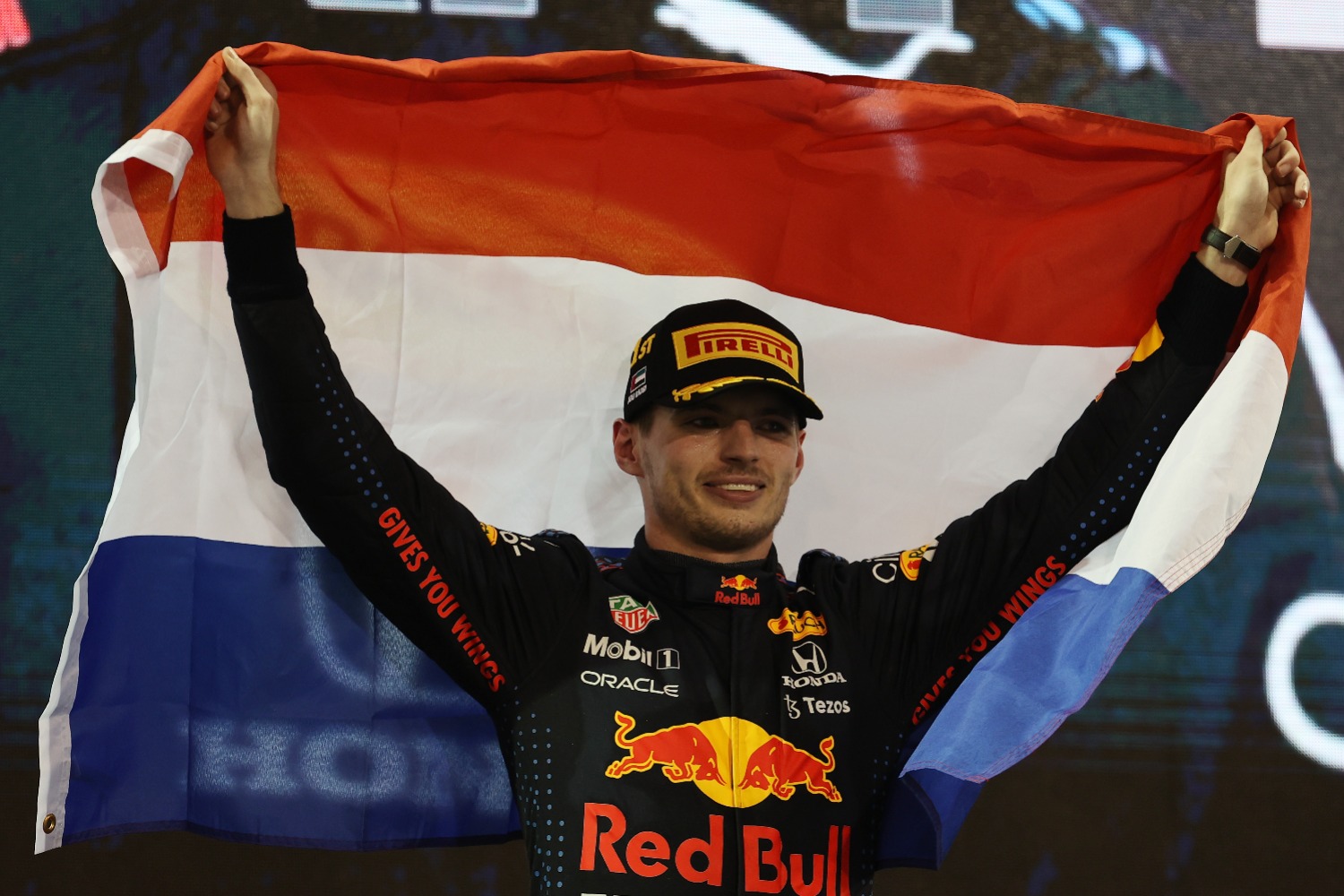 BYE BYE BOTTAS 👋
Valtteri Bottas recorded his 101st and final start with Mercedes at the Abu Dhabi Grand Prix. He qualified in the top ten at all of those races, becoming only the third driver – after Alain Prost and Ayrton Senna – to qualify in the top ten at 100 consecutive races. 
KIMI RECORDED HIS LAST F1 START
Kimi Raikkonen recorded his 349th, and final Grand Prix start in Abu Dhabi. Fernando Alonso will likely break his record number of starts next year. Alonso is on track to start his 350th race at the 2022 Italian Grand Prix 👀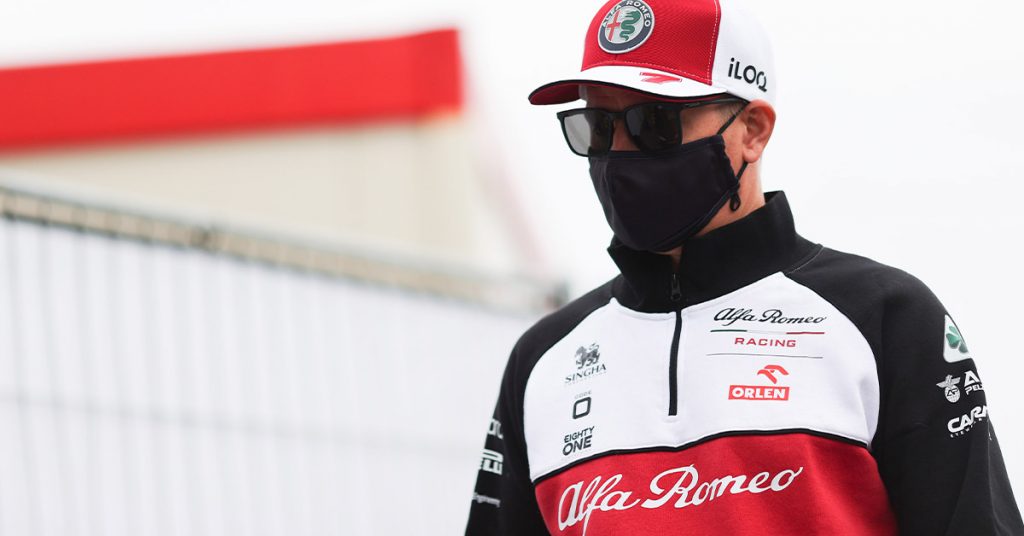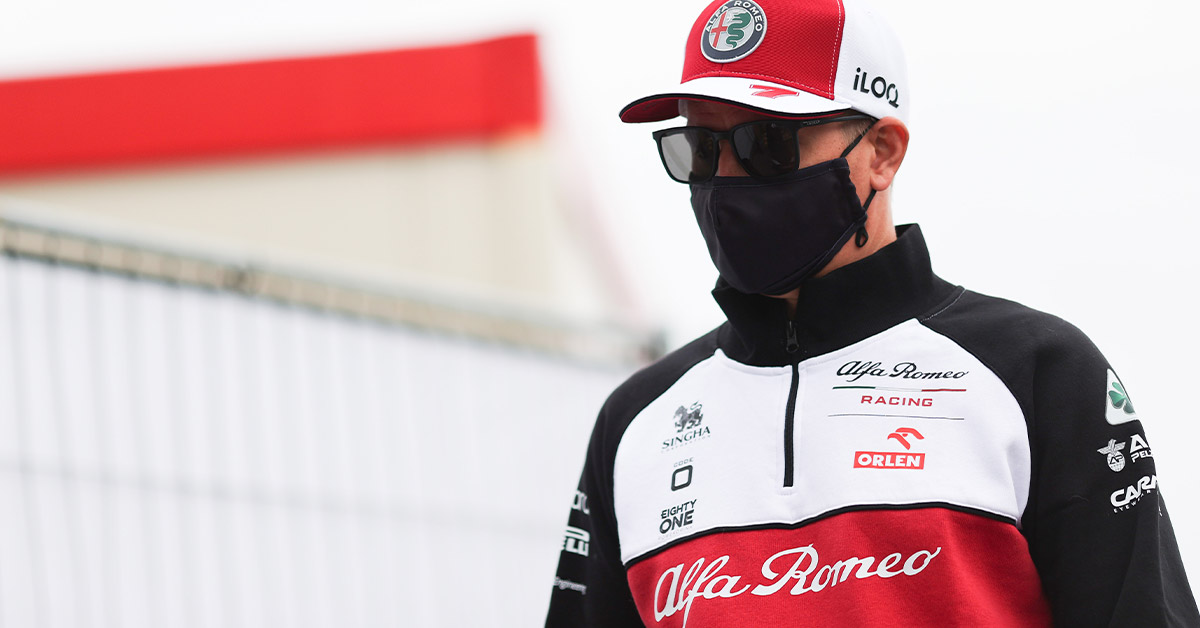 What's been your favourite stat or record of the year? Let us know in the comments below.