The Indy 500 provided all of the goods, and Josef Newgarden finally took home his long-awaited win at the Brickyard. However, the ending has left a sour taste in some fans' mouths, with it even being compared to F1's finale in Abu Dhabi. 
The race was red-flagged three times in the closing laps, and after the last one it was restarted for a one-lap dash, with cars getting just one lap under yellow out of the pitlane before going green for it. Though there's no specific rule in IndyCar saying how many laps cars must do under yellow before a restart on an oval, having just one was less than usual.
Marcus Ericsson – who lost the race on that last lap – was pretty furious and felt it was dangerous because no one had time to warm their tyres up enough before the green.
WHAT DID FANS THINK?
They should've thrown the red flag a lap earlier so they could've done a full lap before the restart, but yes, finishing under green was the right call.

— Darryl Finch (@hailgrabovski) May 28, 2023
No. But, they were both on similarly aged tyres. It wasn't an Abu Dhabi

— Tayyib Abu (@TayyibAbu1) May 28, 2023
No. Gifted it to him. Worse than Abu Dhabi 2021

— Carson (Ocon 21pts) (@OptimalOcon) May 28, 2023
WHAT DO WE THINK?
Dre: "That… was janky. I genuinely feel really bad for Marcus Ericsson. IndyCar Race Control just pulled off something very close to their own version of the now unspeakable Abu Dhabi 2021.
IndyCar have always run their races so that there's two laps on a restart procedure, one to get out pitlane and then the "One to go" signal. According to the rulebook, it can immediately go to green.
But in 2020, it ended its own marquee race under yellow with FIVE laps to go. I get it. You want to guarantee a finish under green. But why do you want to copy the dirtiest page from F1's recent book?
And to do so on colder tyres, with a one-lap desperation finish when you know your drivers will throw the house at it to try to win in an extremely dangerous scenario (an oval where you're travelling at north of 220mph) is ludicrous.
IndyCar needs to answer some serious questions about its race direction. And to motorsport in general… why is finishing a race under yellow the boogeyman all of a sudden?"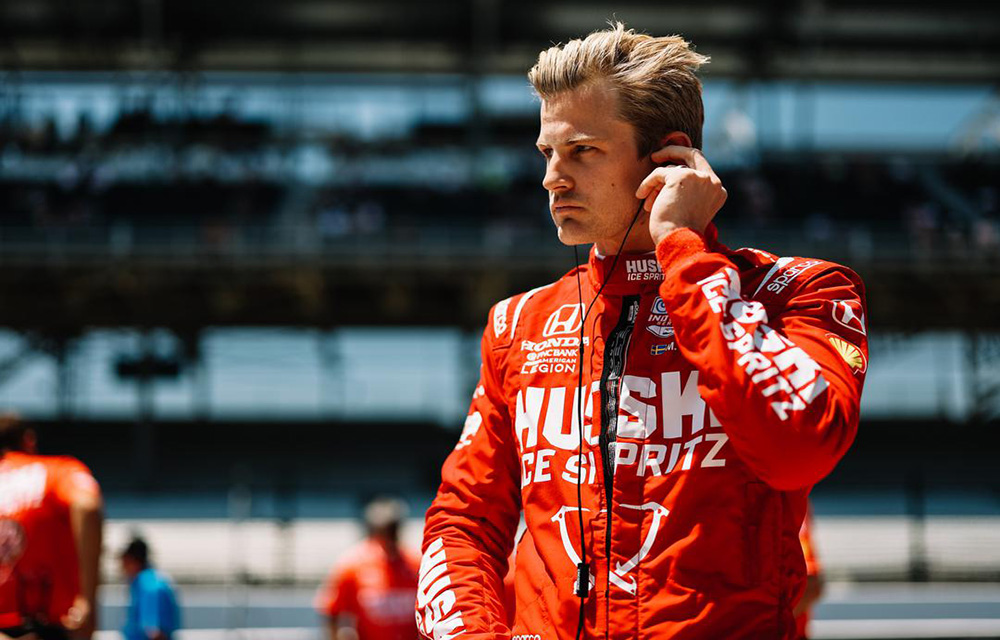 Charley: "Ahhhhh. I'll start by saying I do feel for Marcus Ericsson. I can't even imagine how it feels to be in his shoes.
But I wouldn't compare it to Abu Dhabi. They were all in the same boat, coming from the pitlane with colder-than-usual tyres.
If we're going to compare this to F1, the one thing we want is a bit of consistency and for them to actually follow the rules. As shady as it may seem, according to the regulations, IndyCar had the grounds to restart the race if they could do so.
Although admittedly, and this goes for all motorsport, maybe the rules should be rewritten to have less ambiguity.
There are definitely a few things that perhaps need questioning here. Could the red flag have been thrown out earlier? Is it now a necessity not to finish the race under yellow? But generally, I'm okay with the way it ended."
Do you think the race ended correctly?