The FIA have released a statement surrounding the final laps of the Italian Grand Prix after it ended under safety car conditions. Max Verstappen went on to secure yet ANOTHER win, but fans around the world are pretty pissed at how the FIA handled the whole situation.
Daniel Ricciardo's car lost power on Lap 47 of the 53-lap event and he was forced to pull over to the side of the track. His McLaren was stuck in gear, and DR claimed he couldn't see any escape roads, so he had to park it between the two Lesmo corners.
The Safety Car was then called out soon after the end of the lap.
This is the current state of DR's car rescue #ItalianGP pic.twitter.com/yxQZQt6Je8

— WTF1 (@wtf1official) September 11, 2022
"While every effort was made to recover Car #3 [Ricciardo] quickly and resume racing, the situation developed, and marshals were unable to put the car into neutral and push it into the escape road," an FIA statement read after the race.
"As the safety of the recovery operation is our only priority, and the incident was not significant enough to require a red flag, the race ended under safety car following the procedures agreed between the FIA and all Competitors.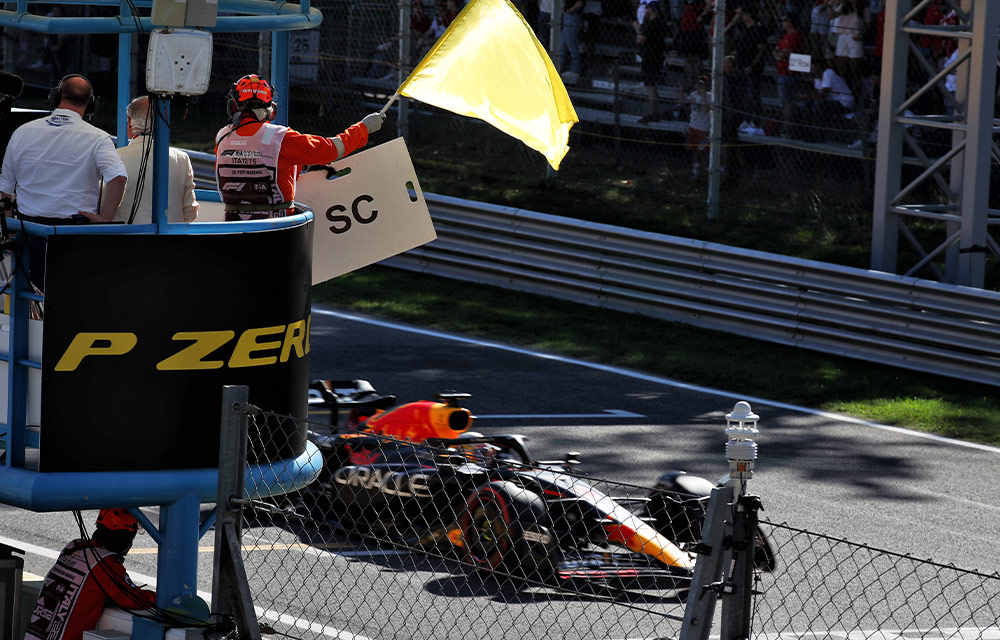 "The timing of the safety car period within a race has no bearing on this procedure."
The Tifosi didn't sound too happy with the result of the race, with boos from the crowd being audible even on drivers' radios on their cool-down laps. However, and not surprisingly, the FIA have supported the decisions of their own.
How do you think the race should have ended?