You've got to be kidding! After reporting yesterday that the investigation into one of the most controversial F1 races in history was finally getting underway, the FIA have now revealed that we won't find out its results until the season starts.
It took until a week after the season finale Abu Dhabi Grand Prix for the FIA to announce they'd be launching a full investigation into what happened on those closing laps. Only five cars were allowed to unlap themselves under the Safety Car, which paved the way for Max Verstappen to achieve his first World Championship title.
A month later, they've at last confirmed that the investigation has begun, but the conclusions won't be released until the World Motor Sport Council meets on March 18th, the same day as FP1 for Bahrain Grand Prix!
FIA Statement #F1 pic.twitter.com/SQXKxK5LOG

— FIA (@fia) January 13, 2022
In a statement, the FIA said: "Following the decision to the World Motor Sport Council in Paris on 15th December 2021, the FIA administration, under the leadership of Mohammed Ben Sulayem, has started the detailed analysis of the events of the last Formula 1 Abu Dhabi Grand Prix."
"The FIA president launch a consultation with all F1 teams on various issues, including this one. On 19th January, an item on the agenda of the Sporting Advisory Committee will be dedicated to the use of the Safety Car. The following stage will be a shared discussion with all F1 drivers.
"The outcome of the detailed analysis will be presented to the F1 Commission in February and final decisions will be announced at the World Motor Sport Council in Bahrain on 18th March.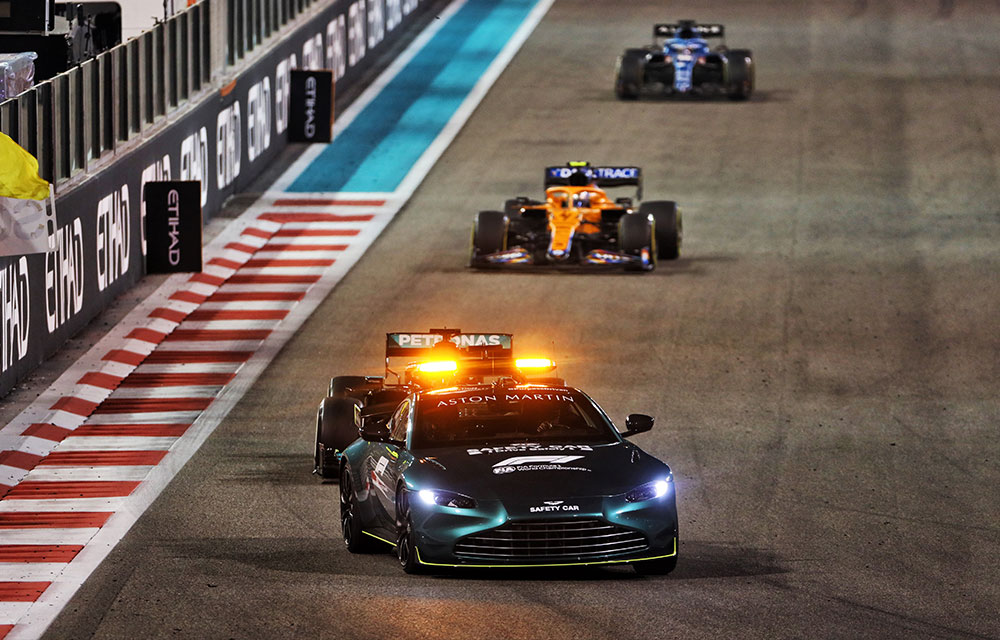 "FIA president Mohammed Ben Sulayem has asked Secretary General Sport and recently-appointed Single-Seater Director Peter Bayer for proposals to review and optimise the organisation of the FIA F1 structure for the 2022 season."
Interestingly, the announcement includes that Bayer will be reviewing and optimising the FIA's organisation in F1. Could this potentially see the removal of Race Director Michael Masi? This is going to get spicy!
Are the FIA taking too long to investigate what happened? Let us know in the comments below.