Daniel Ricciardo was certainly feeling optimistic after qualifying. However, his race didn't go to plan and ended in retirement, but it seems like he has been struck by an unfortunate Italian Grand Prix winner's curse 🔮
Ricciardo started the race P4 on the grid, but his race ended in drama on Lap 47 after he suffered a loss in engine power, which forced him to retire, bringing out the safety car.
This is the current state of DR's car rescue #ItalianGP pic.twitter.com/yxQZQt6Je8

— WTF1 (@wtf1official) September 11, 2022
After winning the 2019 Italian Grand Prix, Charles Leclerc didn't finish the following Italian Grand Prix in 2020 after a massive high-speed crash into the barrier at Parabolica.
Then Pierre Gasly took his first Grand Prix win in 2020 but then crashed on Lap 1 of last year's Sprint after catching his front wing on the rear of Ricciardo's McLaren. He also DNF'd during the race.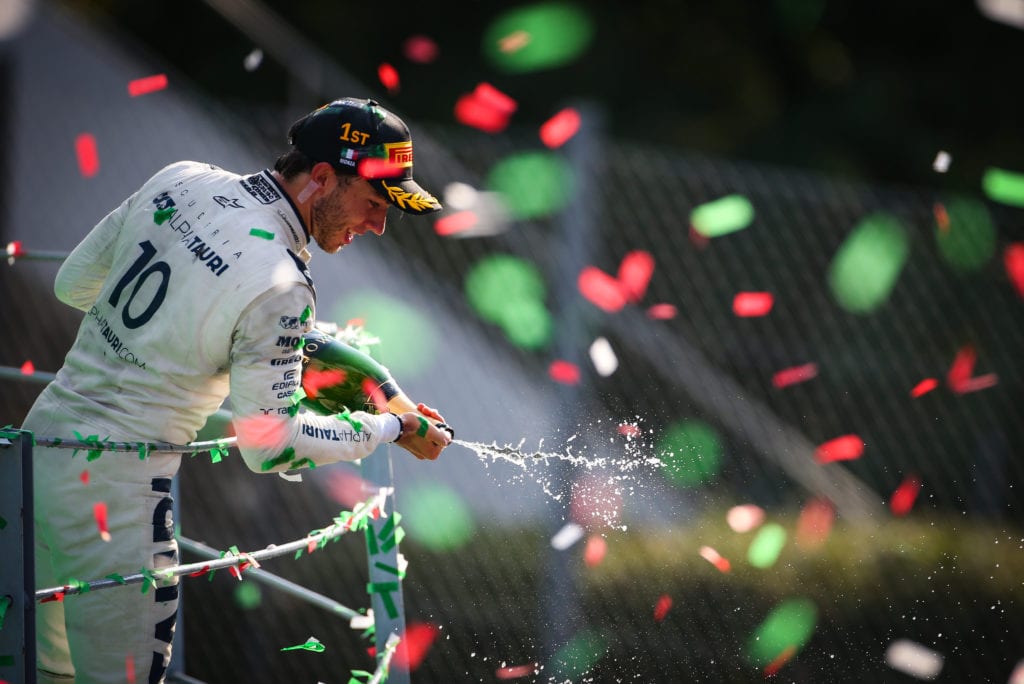 And now, Ricciardo carries the curse, after winning last year's Italian Grand Prix but retired from this year's race, which brought out the safety car to end the Italian Grand Prix.
Will the curse continue? Max Verstappen will find out next year, we guess.