Talk about teething problems 😬 F1's debut at the Losail International Circuit got off to a bit of a bumpy start as several cars were caught out by the kerbs at the Qatar Grand Prix. 
Adapting to a track designed with motorcycle racing in mind as opposed to F1 cars was always going to be difficult, but this managed to challenge even the most experienced drivers on the grid in today's practice sessions.
Lewis Hamilton and Lando Norris both found themselves in trouble with the kerbs in FP1. Firstly, the McLaren driver was forced to pit due to a loss of power and damage to his floor after running over the kerbs on the outside on Turn 14, triggering an emergency switch on his car.
Meanwhile, the seven-time World Champion went wide at the same corner and needed to pit for front wing repairs. Both drivers eventually returned to the track for the final few minutes of the session.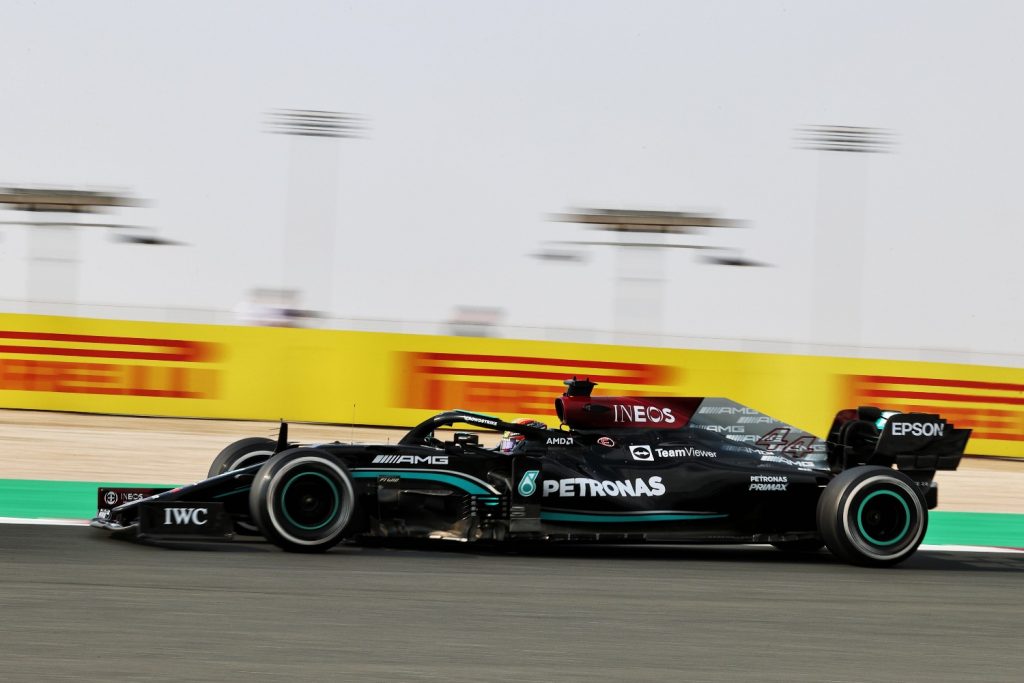 In FP2, Antonio Giovinazzi found himself missing a piece of bodywork after running wide a few times over the kerbs. The Haas of Nikita Mazepin didn't even participate in FP2, due to a change of chassis required following damage sustained during FP1. We're telling you, this circuit is brutal!
Meanwhile, Valtteri Bottas was less than impressed with F1 Race Director Michael Masi. 
The Mercedes' time was deleted for running wide at Turn 7 after the stewards decided that track limits were defined as when "no part of the car remains in contact with the purple and white kerb" at every corner. 
His response? "It would have been nice to know before Michael." Ouch!
Kerbs aren't the only problem to contend with, as the dramatic redesign of the pit lane entry sees the cars face a 60-degree right-hander to reach their boxes.
Scariest corner in Qatar Losail for the F1 race will be pit lane entry 90 deg right hander, skirting inside the final turn. It will be taken as fast as possible between wall and barrier, the 80kph speed limit is 400 mts later. Track's very smooth, perfectly cambered, easy kerbs pic.twitter.com/Pq2oQNMa8c

— Martin Brundle (@MBrundleF1) November 18, 2021
For MotoGP races, the entry mostly started on the main straight, but to accommodate F1, the entry line was moved earlier into Turn 16 before a sharp turn in. Reckon this might catch a few drivers out!
The circuit is uncharted territory for nearly all the drivers; only two have previously raced around the Losail circuit. Red Bull's Sergio Perez took a Sprint Race victory there in the 2008-09 of GP2 Asia Series, and in 2014, Haas' Nikita Mazepin finished on the podium in the MRF Challenge Formula 2000 Championship.
What do you think about the circuit? Let us know below.