Twelve young drivers, all hoping to become the next F1 World Champion. Who will make it to the top? Wow, what a great Netflix game show idea. The Red Bull Junior Team is now officially complete for 2023 and is FULL of talent. But who are they? Whilst just over half of the drivers have already mastered life as a Red Bull Junior, there are five new additions.
The Red Bull Junior Team is known for its illustrious alums. Carlos Sainz, Pierre Gasly and, of course, Max Verstappen. These twelve drivers will be looking to climb up the ranks and follow in the footsteps of their predecessors.
LIAM LAWSON
Going into his fifth season as a Red Bull Junior, Liam finished third in the 2022 F2 Championship and got to experience what it was like behind the wheel of an F1 car during several free practice sessions last year. He also dovetailed his F2 campaign with a drive in DTM, where he outperformed his more experienced rivals and finished as a runner-up. This year, he moves on to Super Formula in Japan with Team Mugen.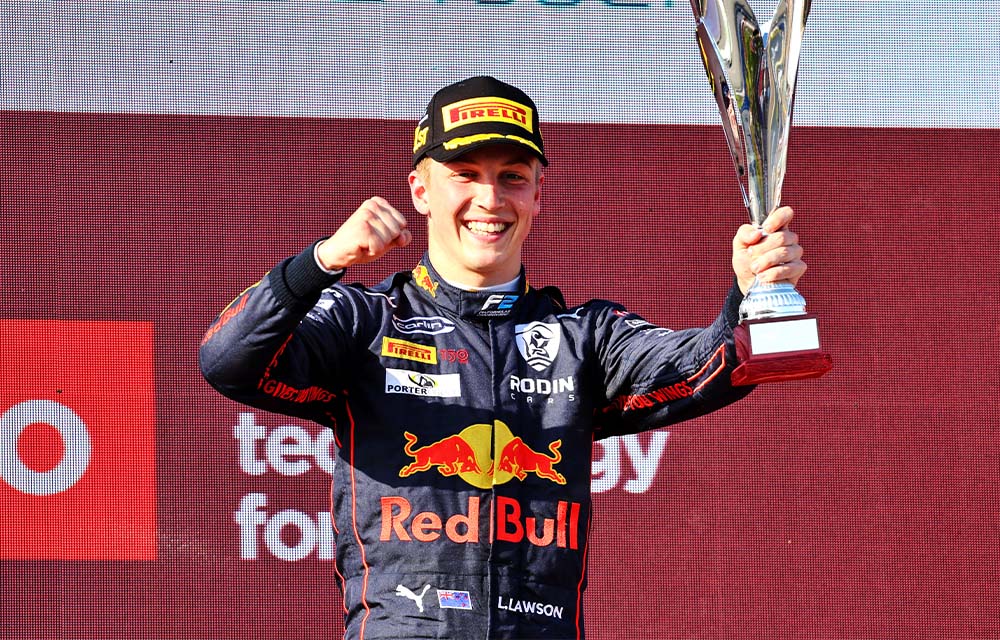 ISACK HADJAR
He was one of the seven drivers in Championship contention right up to the final race of the F3 season. So he's rightly making the move up to F2 this year with Hitech GP and will be keen to show everyone what he's capable of.
JAK CRAWFORD 
Another driver making a move up to F2 this season and joining Hitech GP. A win and four other podiums landed him 7th in the standings at the end of the 2022 F3 season. He is currently driving in the Formula Regional Middle East Championship before focussing on his F2 campaign. No rest for this young driver!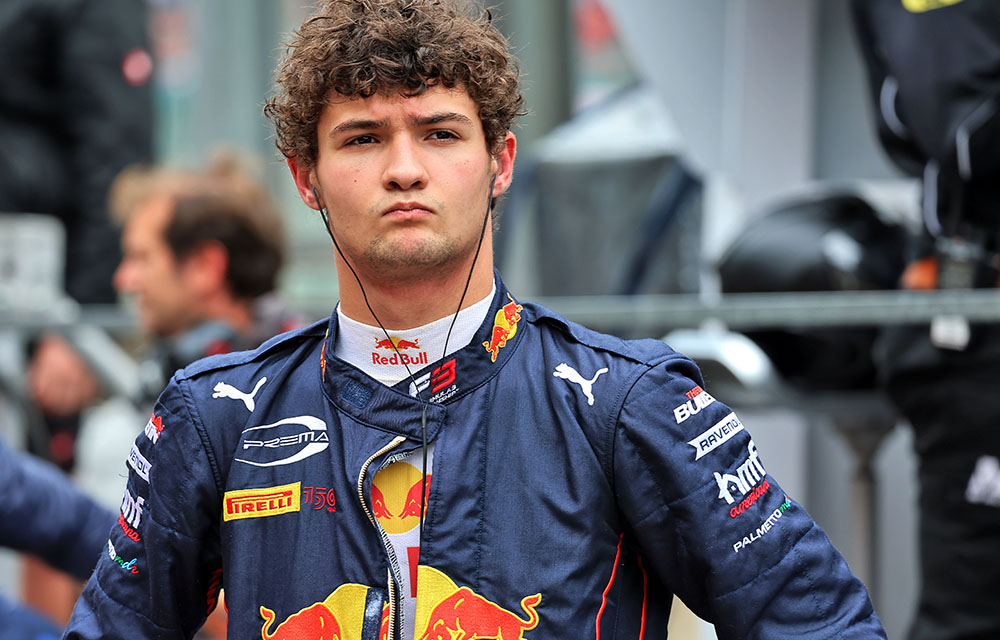 ZANE MALONEY
A driver who was just five points away from winning the F3 Championship in 2022. After a tricky start to the season, he came back with three consecutive feature race victories and just fell short in the final race in Monza. Excited to join the Red Bull Junior Team, he also steps up to F2 driving for Carlin.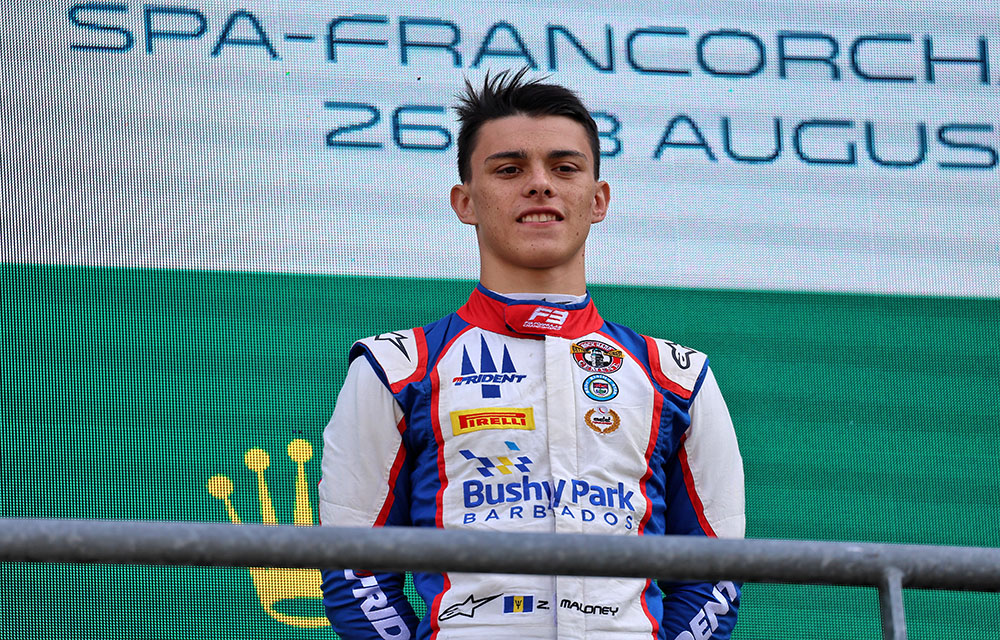 AYUMU IWASA 
After winning the French F4 title in 2020, Iwasa quickly shuffled his way up the ladder. F3 in 2021, F2 in 2022, he'll now be looking to double down on his previous success with DAMS.
DENNIS HAUGER
After an extremely dominant year in 2021, he won the F3 Championship with Prema and earned himself a move up to F2 with the team in 2022. After winning two races and finishing 10th, he's making the switch to MP Motorsport and will be hoping to get back on the top step much more often.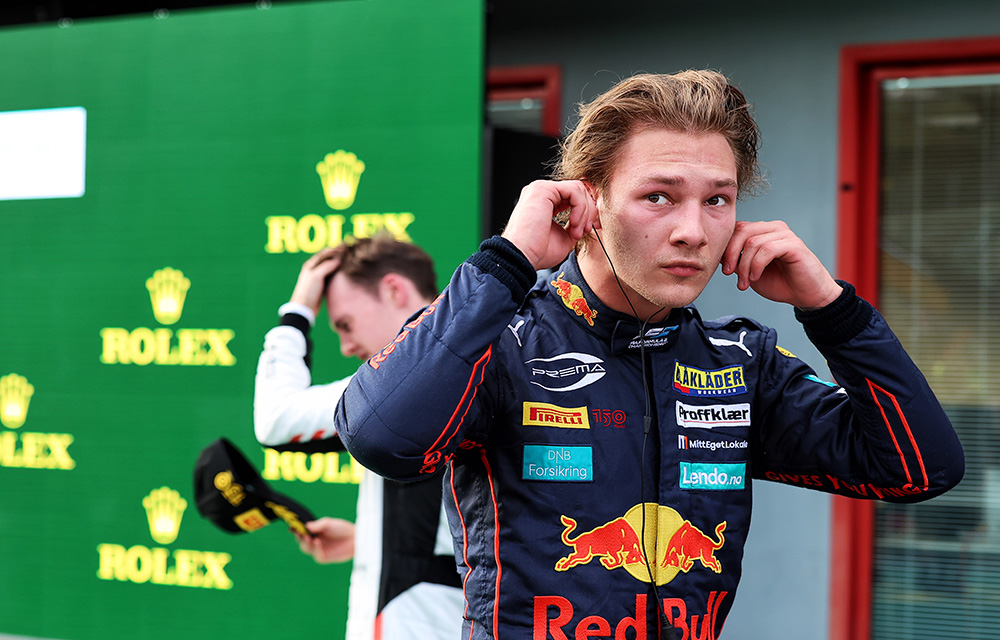 ARVID LINDBLAD
After being involved in a big karting accident at the Franciacorta Karting Track in February 2022, he recovered quickly to make his F4 debut when he turned 15 and quickly settled in. He is currently racing in the Formula 4 UAE Championship with Hitech GP before jumping into the Italian F4 series with Prema.
ENZO FITTIPALDI 
With a surname I'm sure you recognise, Enzo has joined the Red Bull Junior team for 2023 and will continue to compete in the F2 championship. Switching teams from Charouz Racing System to Carlin, he hopes to improve on his six podiums from 2022 and work towards the title.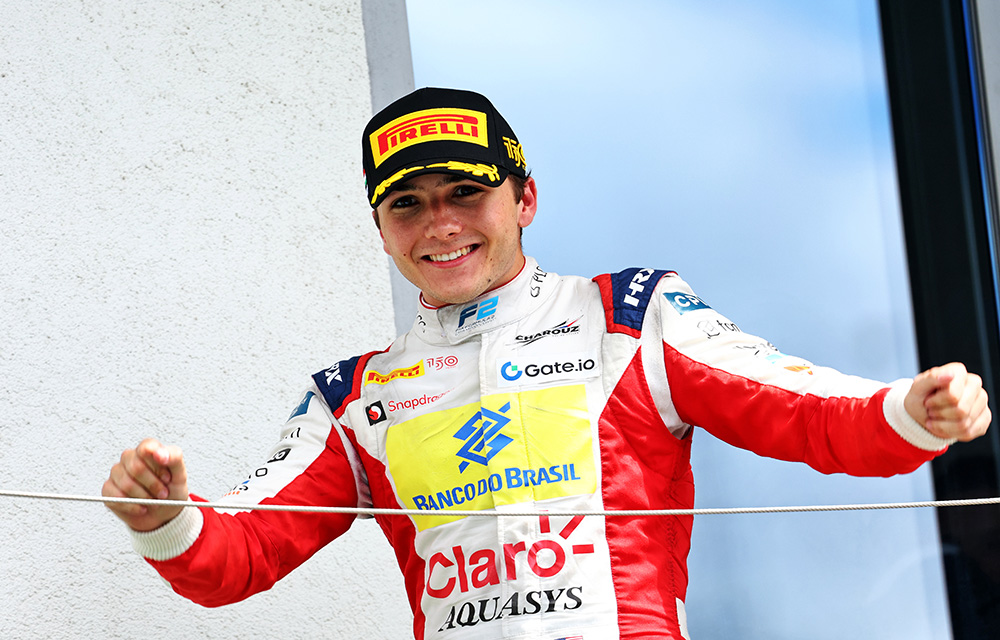 SOUTA ARAO
Going into his second year as a Red Bull Junior after a triumphant year in French F4, Arao will be participating in the F3-style GB3 Championship in Britain with Hitech GP this season.
SEBASTIAN MONTOYA
Ooh. Another name you might recognise. Montoya was called upon to replace Oliver Goethe, who was replacing Hunter Yeany, for the weekend in Zandvoort, making it his first F3 appearance. He finished both races in 8th place and scored points on debut. He joins the Junior Team and will contest a full F3 season with Hitech GP.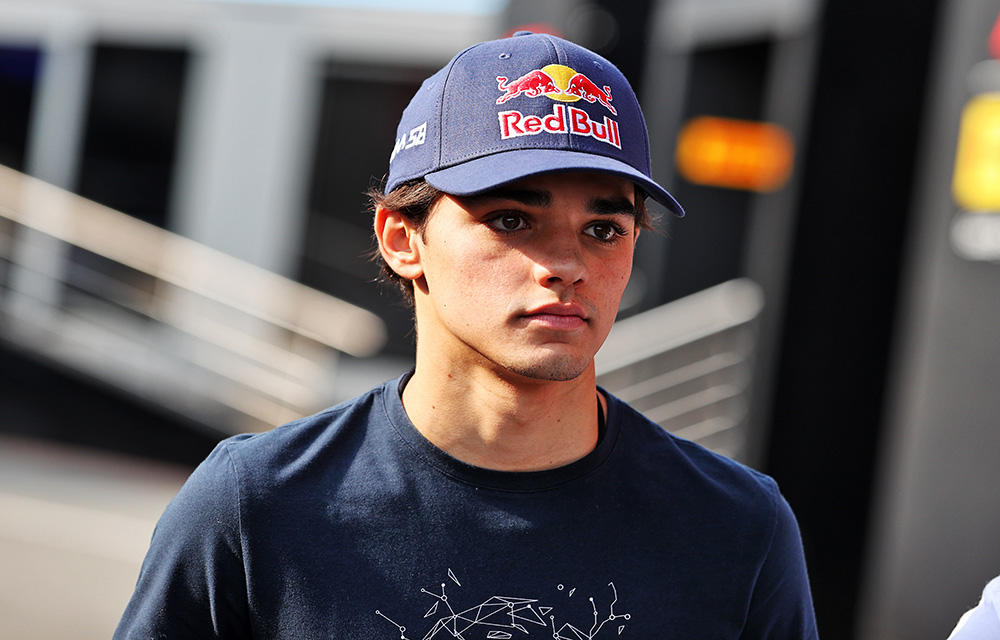 ENZO DELIGNY
After an impressive karting career and achieving solid results at the highest international level, Deligny makes the step up to single-seaters and joins the Red Bull Junior Team with Campos Racing to partake in Spanish F4 for 2023.
ENZO TARNVANICHKUL
Why have two Enzos when you can have three? The youngest of the Junior Team, at just 13, he'll be backed by Red Bull as he races in the Karting FIA European and World Championships with Prema Academy.
Is this a strong Red Bull Junior Team lineup? Let us know in the comments!