Well, talk about last-minute plans! F1 stakeholders have agreed to change the format of sprint weekends and separate the Saturday race from the rest of the event, meaning two qualifying sessions for two races. We'll get our first taste of this new format in Baku this weekend, and we're quite interested to see how it will play out. 
It's giving Inception vibes, where it's basically a race weekend within a race weekend. But, ICYMI – here's a rundown of how the sprint weekends will look from now on.
FRIDAY: FP1 and Qualifying for the Grand Prix
SATURDAY 'SPRINT DAY': Sprint Shootout (qualifying for the Sprint) and Sprint Race
SUNDAY: Grand Prix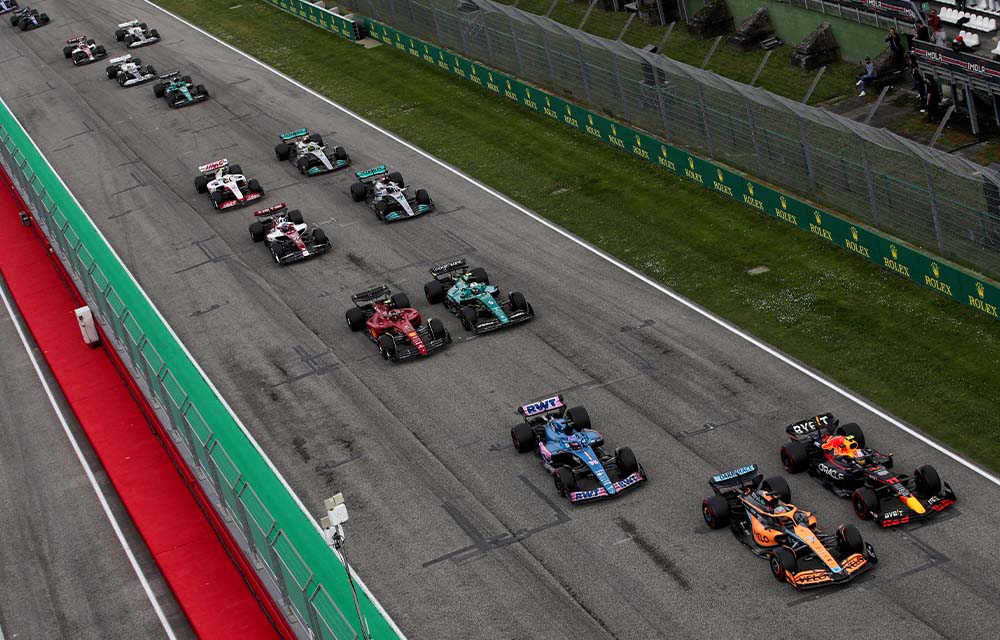 Friday's practice and qualifying sessions will remain the same as previous sprint weekends, with Saturday's sprint shootout qualifying lasting roughly 45 minutes in total, with shorter segments than regular qualifying.
There's been quite a mixed bag of opinions on social media, but the general consensus is "it's better, but still not perfect", which sits perfectly in the middle of "YES! MORE RACING!" and "Well, why do we need the Sprint Race, it's pretty much pointless?"
We set up a poll with four options, and although most people voted to eliminate the Sprints altogether (can't disagree with you there!), it was fairly split between absolutely loving it and leaving it how it was. You guys gave a vast amount of opinions, and even between the WTF1 team, we're divided on how we feel.
I kinda like how it doesn't affect the race anymore, but I feel like it'd be good to see reverse grid for the sprint? Just to make things a bit more interesting

— Liam 🎢 🎭 (@Wrightyboy13) April 25, 2023
No way so many ppl want to get rid of the sprints. Tut tut. They are so entertaining and bring a different aspect to the sport not had before. Sprints bring f1 excitement to the qualifying which it kinda needed tbh.

— Joshua Dwight (@Joshlovesf1) April 25, 2023
Closer, don't need a second quali session. The sprint should never affect the GP.

— pauly (@Pauly_WallNutz) April 25, 2023
I said "love it" only because I love the idea of replacing practices with something more meaningful and giving the teams less controlled prep time. I think keeping the sessions is important though to keep fan access.

— Michael Polinski (@mpolinsk) April 25, 2023
Friday qualifying sets the field for the race on Sunday and sprint on Saturday. For the sprint all they do is invert the top 8. I believe this format would be so much better but what do I know I'm a stupid American

— Jack (@macky9104) April 26, 2023
More qualifying sessions+ more race sessions?.. what's there to think about

— Kenny akon (@kenny_akon) April 26, 2023
OUR THOUGHTS
CHARLEY: "I hate to be the one to rain on the parade. But I'm not a fan. Of course, F1 is life, so I'll still watch and hope I enjoy it, I won't be trading in motorsport for golf anytime soon. I'm open to the idea of change, but personally, I don't believe the sport's format is broken enough to change at all.
This is better than the previous sprint format, but it's definitely not the best they could do. The idea of bringing in Sprint Races was to make the Sunday race more exciting and mix up the grid, and this change proves that the Sprints have failed at their only purpose. If they think this will make drivers suddenly more aggressive in the Sprint, I'd like to remind them of the cost cap."
DRE: "I like the changes. With the original Sprint format, Sprints had a bad knack of correcting any unpredictability we got in Friday qualifying. It turned GPs into 405km NASCAR-style stage races where we get a 24-hour red flag after 1/4 distance. This format makes more sense to keep the Sprint standalone, and it should be easier to market.
Drawbacks? Not sure this is going to magically make the teams any more aggressive in said Sprint race. And it's a rough look for the biggest series in motorsport to be changing formats mid-season and only three days before a race weekend."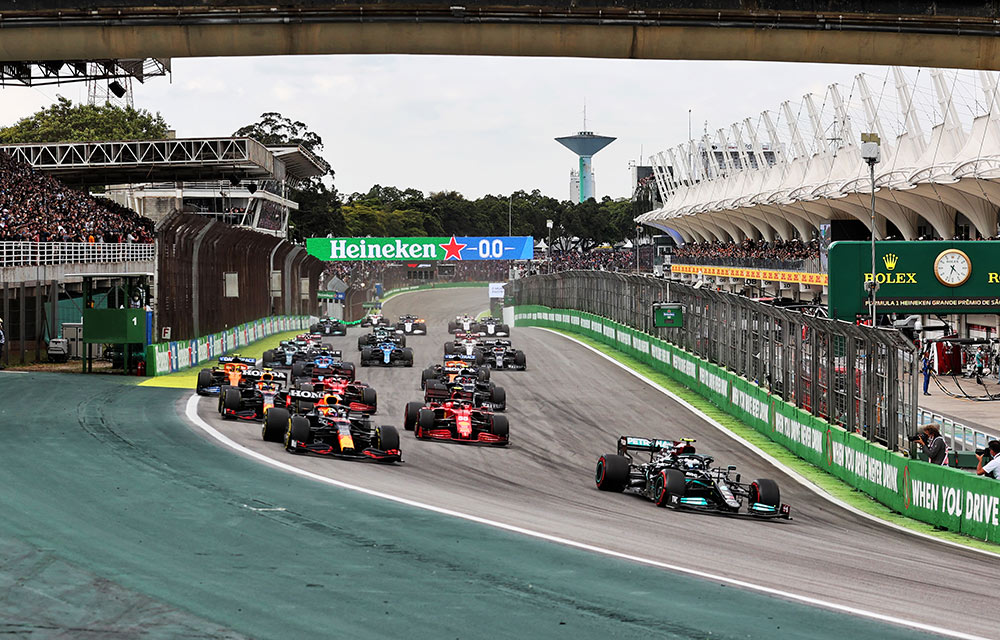 HANNAH: "I am really looking forward to seeing how this weekend goes with all the changes. Qualifying is one of my favourite parts of the grand prix weekend, and now that we have TWO, I can't wait. I love the build-up of Q1, Q2, and Q3, so Saturday's session being shorter and more intense, could give us some exciting results for the sprint race.
Also, having all the Saturday sessions separate from Sunday's race could mean drivers pushing harder, taking more risks, and giving us some incredible moves, as they are not worried about ruining their position for Sunday. I am open to seeing how the first weekend goes with this new format, especially since it is at one of my favourite tracks, Baku."
What do you think about the new sprint format? Let us know in the comments!