Hey folks, Dre here again with another edition of the WTF1 Tier List, and we have a LOT to dissect coming off the Austrian GP, a weekend of penalties, chaos and… oh, Max Verstappen winning again. I know, you're stunned just reading this.
Now we originally did a video version of this on the WTF1 Wrap on Sunday after the GP, so if you missed it, click the link right here to watch it! It's with F1 23 actor and WTF1 Talent member "Devon Butler" aka Adam Sanderson! Just one problem… at the time we recorded this, we didn't know there were 12 additional penalties to be added for all the track limits violations the stewards initially missed, which had a dramatic impact on the result. 14 out of the 19 finishers had their final result change, so as a result, I've had to make a few adjustments!
(Also, because this was a Sprint weekend, we took that into consideration instead of just the Sunday race like we've done in previous episodes, as the Sprint carried points and as many people say, points mean prizes!)
S-Tier
Max Verstappen – The man did a third stop just to get the fastest lap point while carrying a 24-second lead. What more needs to be said?
Lando Norris – A brilliant fourth after the penalties settled and it could have been even more if it wasn't for him accidentally triggering the anti-stall when the Red Bulls were scrapping during the Sprint. Norris is brilliant in Austria.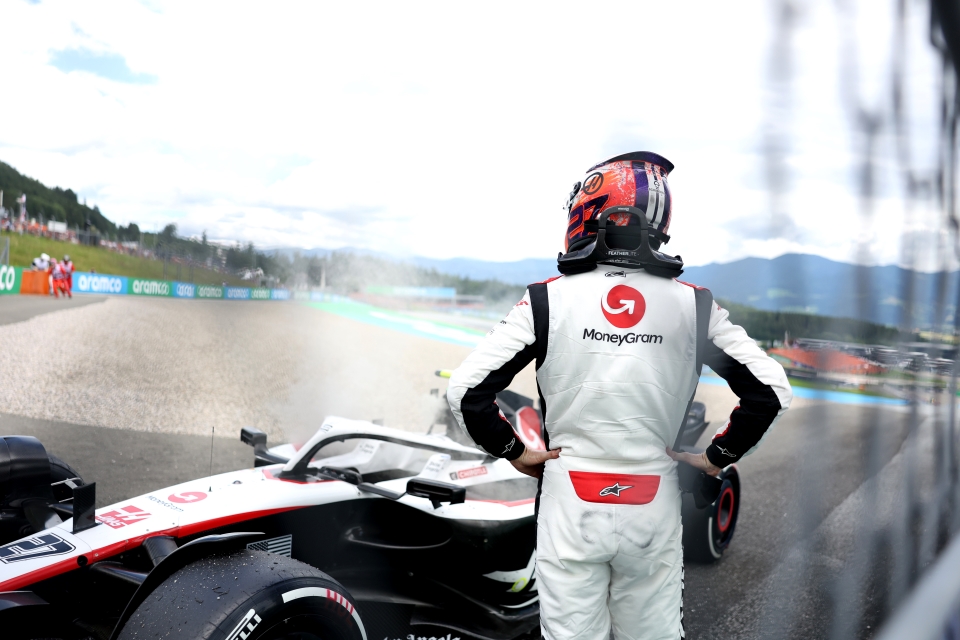 A-Tier
Sergio Perez – Weird that Checo ended up in A-Tier despite qualifying 15th on Friday, but he had a solid Sprint and got about as much as he could get in the GP, getting back on the podium. A good way to temper some of the criticism. Speaking of which…
Nico Hulkenberg – We wanted to give Hulk his flowers after a superb Sprint. For a moment we dreamed the impossible dream of a…"podium", but given he's driving a Haas that eats tyres for breakfast, he drove brilliantly to come back to sixth for three very precious points. Shame his car let him down on Sunday.
Ferrari – We debated Charles Leclerc in S-Tier, but his Saturday was a mess in changeable conditions, even with Ferrari's best result of the year on Sunday. Same with Carlos Sainz but 15 seconds of time penalties dropping him down to sixth is a letdown after what could have been one of his strongest weekends in red.
B-Tier
Aston Martin – Lance Stroll had a very good fourth in the Sprint but lost out in the GP due to the VSC ending while he was in the pits. Points off for Nando for losing some key match-ups to Lance over the weekend but fifth was still another solid, if unspectacular haul.
Alex Albon – We all know Williams is a slippery car and Austria's high-speed nature had the Grove team circling this weekend on the calendar for points. No surprise Albon was gutted to leave empty-handed.
Mercedes – Lewis Hamilton struggled with the W14 all weekend long, openly complaining as well as getting 15 seconds of time penalties. We originally had George Russell in C-Tier but bumped him up for his brave call being first on slicks in the Sprint and getting back in the points, as well as being one of only two drivers who didn't get a lap cancelled all weekend. Points for style.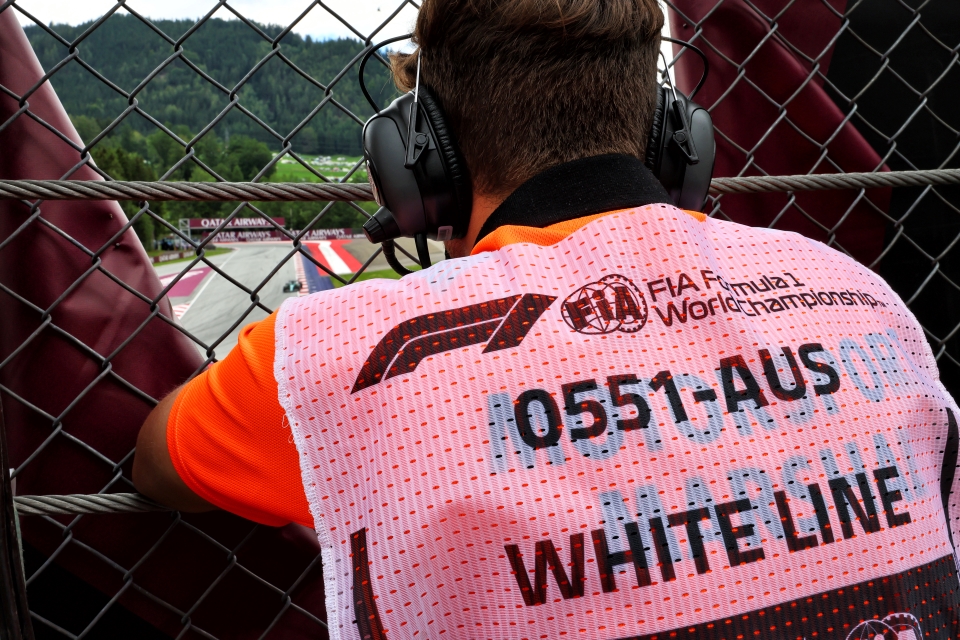 C-Tier
Pierre Gasly – Picked up the rarely seen Level 2 Track Limits penalty during the race for seven violations. Still got a point in the race because it turns out he wasn't anywhere near the biggest offender. Funny.
Zhou Guanyu – Cleanest man all weekend and was rewarded with 12th in another quiet showing. That's gotta count for something?
Logan Sargeant – Had a tough time of it as a rookie this season but 13th and running closer to Albon in the race got him comfortably into C-Tier here. More of them and he'll be fine.
Valtteri Bottas – How many times has he run over someone else's debris in a race this season? I'm starting to lose count. We were merciful here for luck reasons. Again.
Nyck De Vries – Better of the two AlphaTauris on the weekend, which has been rare so far this season, but punting off Kevin Magnussen for the second race in a row is not a good look. Just about put him here when he could have easily been in D.
D-Tier
Oscar Piastri – The un-upgraded McLaren did him no favours here, but the damaged front wing was clumsy and it added up to Piastri's worst weekend of the season so far.
Yuki Tsunoda – Safe to say this weekend was a write-off. A clumsy Turn 1 incident in the Grand Prix that compromised his entire race, and then 20 seconds worth of track limits penalties. A rare bad weekend in an otherwise stellar 2023 for Yuki.
Kevin Magnussen – Haas never stood a chance of overcoming their tyre wear and Magnussen was slow on top of that. Again, being booted off by De Vries didn't help either.
Esteban Ocon – Man looked at the three penalties he got in Bahrain, and give it the Vince Carter meme treatment of "I got one more in me." A record four sporting penalties in the race and 30 seconds worth of track limit violations dropped him to 14th. Remember, in the updated list of violations, the stewards loosened up the system with a reset after five breaches, and Ocon STILL got four penalties. That alone had to make me drop him to D-Tier. Hilariously bad.
So here's that list one more time, any changes you'd make? Let us know in the comments, and see you after Silverstone!