Hey folks, we're back with another edition of the Tier List! It's the written version of the show where we rank all of the GP's performances, and this time, it's for the Dutch Grand Prix! 🇳🇱
In case you missed it, we originally did this over on our YouTube Channel with our live show, the WTF1 Wrap (Powered by Moneygram), with WTF1 Talent member Amber Jones joining us, so do give her a follow if you haven't already! 
So, how did we make sense of a pretty chaotic rain-affected Dutch GP? Read on to find out…
S-Tier
Max Verstappen – At this point, we should just reserve him a chair in the S-Tier going forward. Even with all the chaos going on around him, it never looked like he was going to lose. When he went four seconds faster than Sergio Perez on lap 7 it said it all. Max is now just the third person ever with nine consecutive wins. Just outrageous.
Fernando Alonso – Aston's new floor upgrade appeared to work wonders. Alonso was back at his best with a stunning double overtake on Albon and Russell and picking off Sainz and Checo late on. Critical points in the fight for third with Lewis Hamilton.
Pierre Gasly – Where did that come from? A superb comeback from 12th on the grid to the podium for the plucky Frenchman who clearly loves Zandvoort. Goes to show you that when it's working properly, Alpine absolutely has a solid car.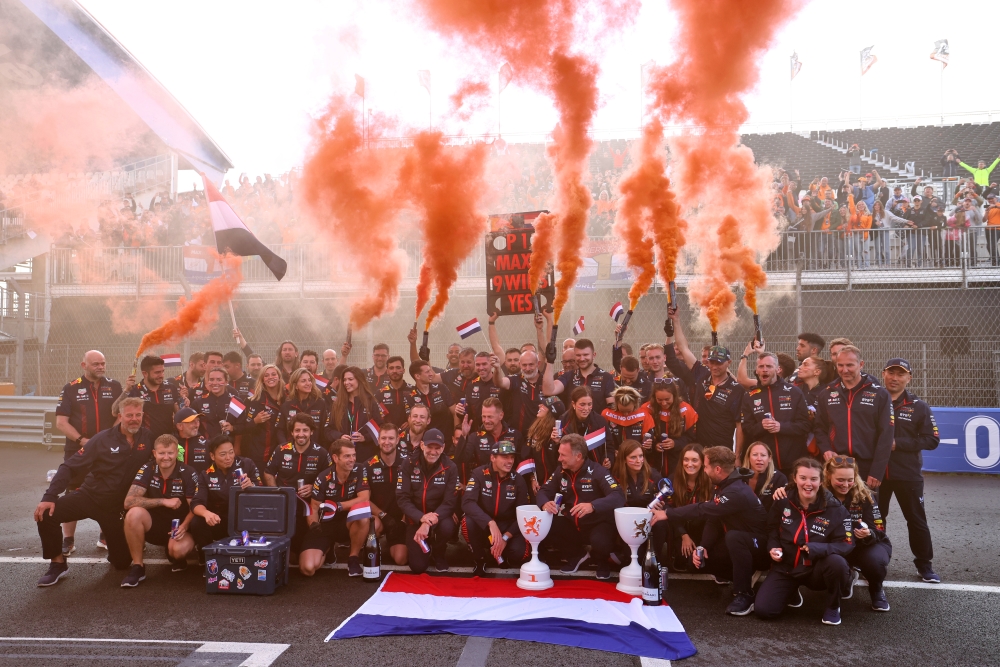 A-Tier
Carlos Sainz – Ferrari looked off the boil all weekend, their car essentially buying land in the Turn 1 escape road. But for Sainz to come back and finish a solid 5th, is pretty good going all things considered. 
Liam Lawson – In the context of being an emergency reserve with virtually no running time, to bring the car home safely under incredibly treacherous conditions AND deliver a competitive result for AlphaTauri in 13th was a performance we thought was excellent. 
Lewis Hamilton – Mercedes got their strategy calls horribly wrong (Toto admitting as such), so for Hamilton to come back from a Q2 exit and still finish in the Top 6 is another impressive salvage job.
Yuki Tsunoda – This was a hotly contested grading, but we gave Tsunoda a favourable grade here given he was running Top 8 for the majority of the race and holding off the rapid Lando Norris before AlphaTauri kept him out waiting for the rain to come, which it did, but far too late. This was a debatable B-Tier score, did we get it right? 
Alex Albon – Another tyre-whispering stint from the Gods after staying on slicks when the first shower came down, to get back into the points. It could have been sixth if his team reacted to the second shower quicker, but still an excellent drive from Albono. Should he have been in the S tier?
B-Tier
Both McLarens – Lando having another "Sochi 2021" moment didn't go unnoticed by us, but he came back well to finish a competitive seventh. Oscar Piastri was a small step behind, but drove well enough. Props to the Aussie for winning "Send of the Day" with that big dive on Valtteri. 
Sergio Perez – Another hot mess of a day for Checo. Did brilliantly to come in early and briefly lead but getting caught out during the second stint of rain and nearly wrecking his car, as well as the pitlane violation dropping him off the podium, dropped him down to B with us. 
Esteban Ocon – God bless his team for thinking we still have Extreme Wet stints in modern-day F1. Still, a point was a fair result for Ocon on the day, and we put him in B for that reason.
Nico Hulkenberg – Haas still just don't have the legs for scoring even semi-regularly despite both their cars flirting with a Top 10 finish at times. We gave Nico the B-grade here for finishing ahead of his teammate again.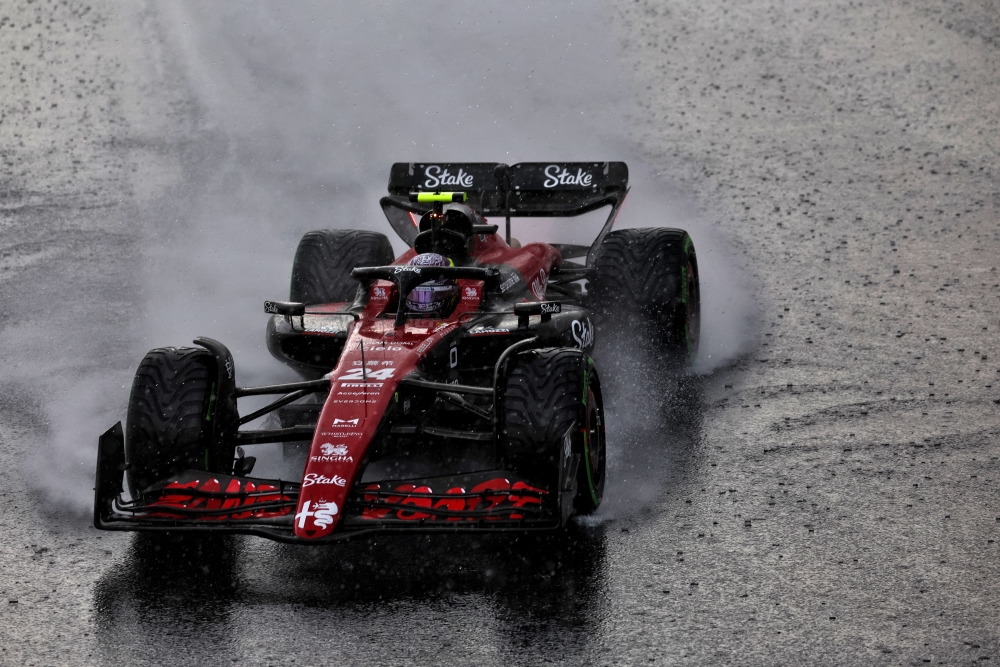 C-Tier 
Kevin Magnussen – See above.
George Russell – The biggest victim of Mercedes horrible strategy calls, but even after that he drove sloppy, including nearly getting into a huge wreck when fighting his teammate, and a clumsy clash with Lando Norris that ended his race early. 
Logan Sargeant – Became F1's first American in the Top 10 since 1993 in Qualifying but a hydraulics failure that killed his power steering led to another awful crash. We think he's still in that deckchair pondering how it all went wrong…
Both Alfa Romeo's – Zhou Guanyu tried to make the most of some longer Top 10 running but was always swimming against the tide on a medium tyre, before crashing into the Turn 1 wall when the rain fell hard. And Valtteri… was just kind of there. Again. Classic Alfa Romeo in 2023.
D-Tier
Lance Stroll – Yet another weekend where 11th when your teammate is 2nd looks really, really bad. Maybe Aston Martin should look at Novak Djokovic instead given the tennis rumours…
Charles Leclerc – From S-Tier in Belgium to D-tier here. The punishment of Charles losing his endplate and said plate ripping into his floor really didn't fit the crime, but it was one of his own making. Bad luck, Charles. 
So that'll do it for another edition of the Tier List. Is there anything you'd change? Let us know in the comments below!