Well, here we are. Max Verstappen is a two-time world champion, but being crowned champ wasn't as simple as it should have been! Here's exactly what happened, and why everyone was so confused 😂
After a very delayed race, and a long red flag period, racing got back underway, and Verstappen took the victory. As he crossed the line, his two title 'rivals' – Charles Leclerc and Sergio Perez – were battling hard, and Leclerc went off the track. Shortly after, Leclerc was handed a five-second penalty for going off the circuit and demoted to third.
As a result of this, and full points being awarded, Max Verstappen did enough to secure the title. Sounds simple, right?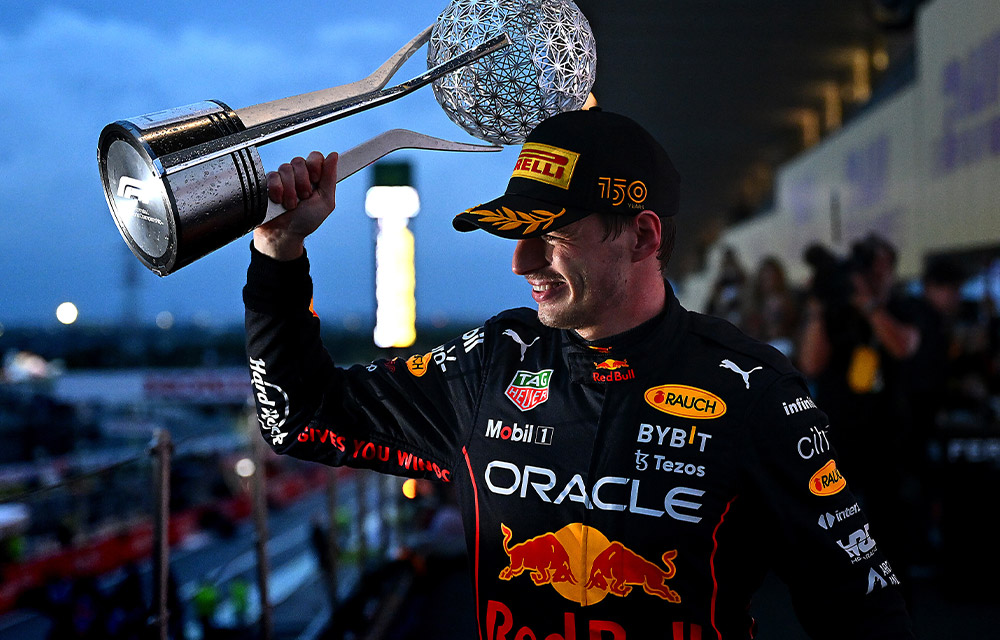 However, due to the race being under red-flag conditions for so long and only running for 28 laps, there was some confusion about the number of points that were going to be awarded.
Would it be reduced points, as it wasn't a complete race distance?
As the pre-2022 regulations stated, half-points were given out for any scenario which sees the race lasting between two laps (think Spa 2021) and completing 75% race distance.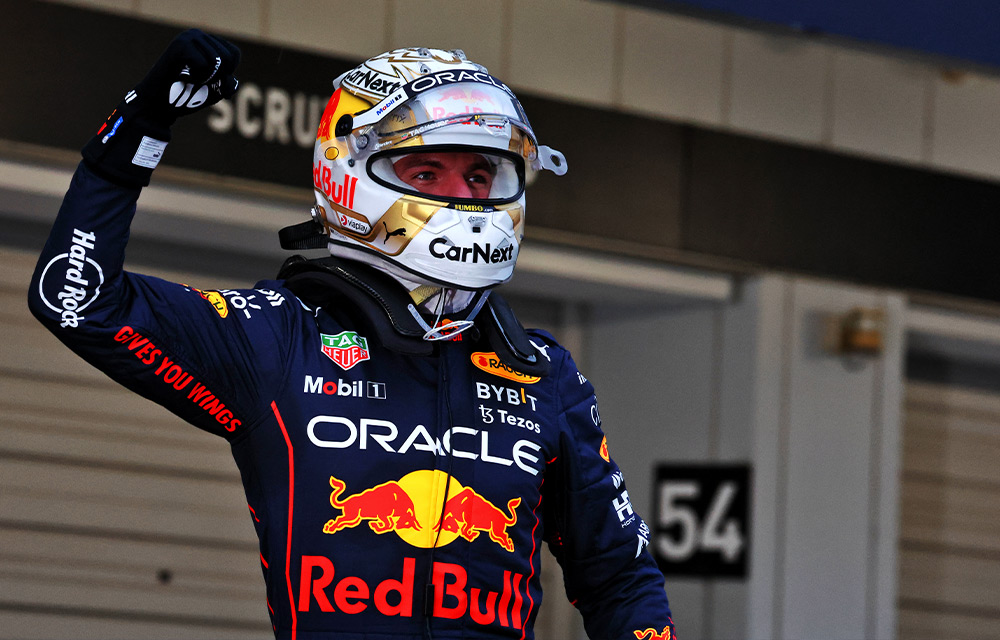 Yet, FIA changed these rules for this season. A new table of championship points was published, with different points being handed out depending on the percentage of the race completed under racing conditions.
With this in mind, teams and even the Sky commentary were convinced that this Japanese Grand Prix would have reduced championship points handed out under the 50% race distance. This would see 19 points for Max, not the normal 25, and therefore the championship battle would go on to United States Grand Prix.
However, as the top three interviews were being conducted in parc ferme, a graphic flashed up on the screen to say Verstappen was the champion as Johnny Herbert gave him the news. ER, WHAT NOW?
Trying to figure out if Max is world champion or not right now #JapaneseGP pic.twitter.com/pGdqXVHw4C

— WTF1 (@wtf1official) October 9, 2022
Panic set in, with almost everyone confused as to what was happening. F1 Twitter had a meltdown, and broadcasters all around the world were confused, but that didn't stop Max and his Red Bull team from celebrating.
Turns out that the rule over the reduced points was only to be applied if a race was shortened if it could not be resumed. Once again, think of last year's Belgian GP farce. Importantly, it did NOT impact the points in Japan, so full points were awarded.
EVERYONE IS SO CONFUSED #JapaneseGP pic.twitter.com/b6Mx1bSFox

— WTF1 (@wtf1official) October 9, 2022
So, Leclerc's five-second penalty for his incident with Perez actually meant that it handed Verstappen championship victory today.
What a wild ride, but huge congratulations to Max Verstappen!
Now we need a lie down 😳