As if Esteban Ocon's race couldn't get any worse, his car caught fire after parking it up in Parc Ferme. No, really. Man can't catch a break today, can he?
Those pesky brakes.
A good start to the Brazil sprint ended in disaster for Esteban, and no, I'm not talking about him having to face Alonso after the collisions on track. Especially after what Fernando had been saying about him to the media!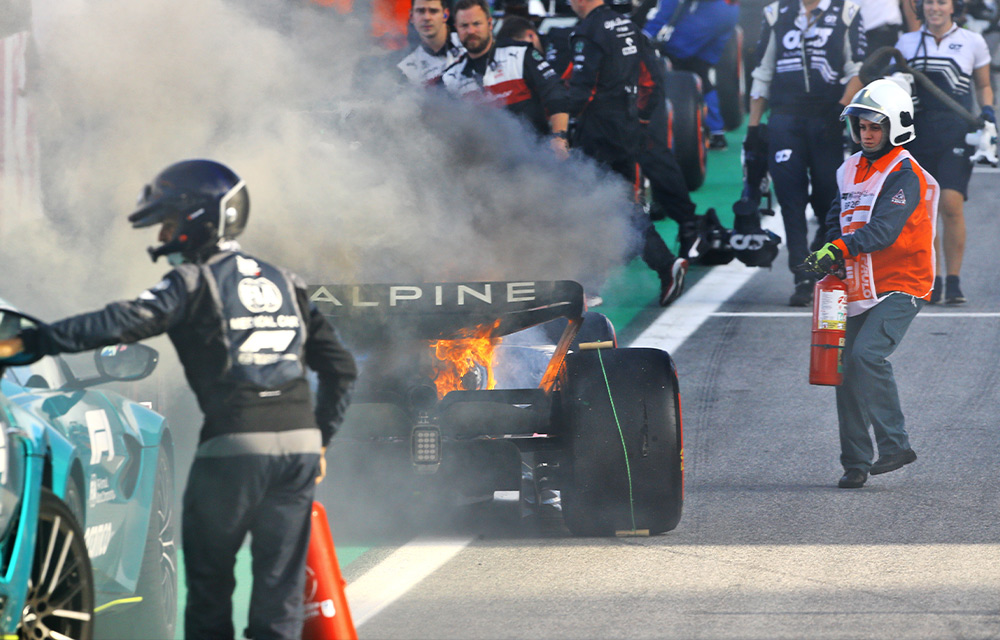 Ocon was running in seventh before he dropped outside of the top 10 following a couple of bumps with his teammate, finishing in P18 and leaving his starting position for tomorrow's race less than desirable.
But the drama wasn't over yet. 
Tá pegando fogo, bicho! 🔥

Alpine do Ocon depois da corrida pic.twitter.com/QjNNRVw5WW

— Estagiário da F1 (@EstagiariodaF1) November 12, 2022
He parked his car at the end of the pitlane, got out and started to walk away when… FIRE! Okay, it wasn't that dramatic, but it's certainly added to Alpine's problems.
"I left, did a couple of steps, and then I saw a car on fire," Ocon said in a post-race interview. "I thought it was the Williams, but no. It was mine. The whole bodywork is damaged for sure from what I saw, so I don't know what the consequences are."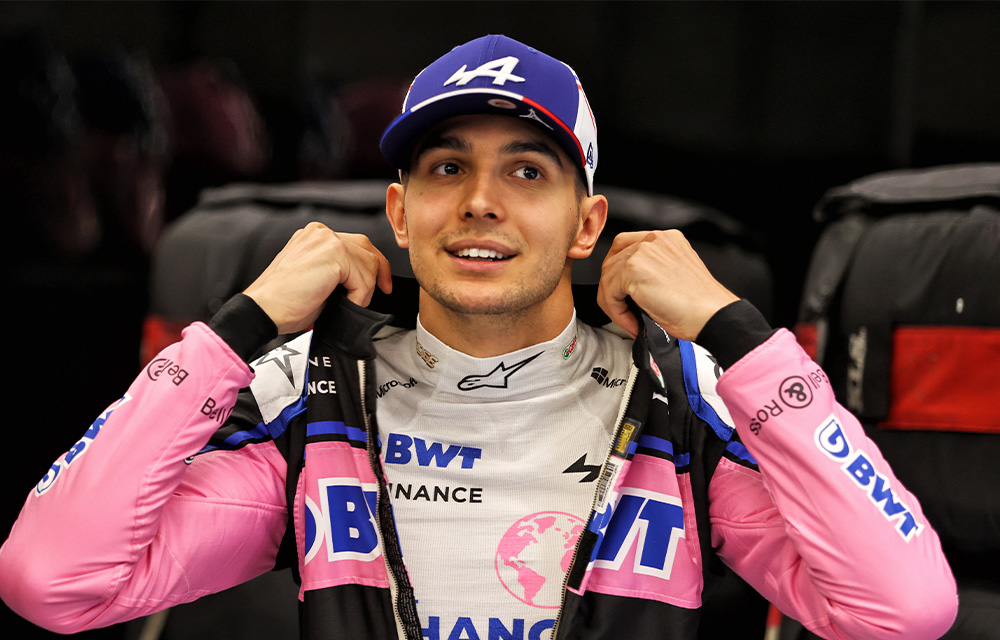 Ted Kravitz confirmed on the Notebook that it was a brake issue, but the full extent of the damage is still unknown. If parts need to be replaced, it might mean a pitlane start for Esteban. The only way is up, right? 
Perhaps knowing that Fernando Alonso has been given a five second time penalty post-Sprint, and two penalty points, for being wholly at fault for their on-track tussle will help.
Do you think Ocon will work his way up through the field in tomorrow's race?