Ah, the McLaren Technology Centre. Yes, it might look like it's home to some kind of James Bond villain, but once you're inside, it's an F1 fan's dream. It is filled to the brim with iconic race cars and rich history. However, there's now a new addition which certainly adds a pop of colour to the boulevard.
Done to pay respects to McLaren's New Zealand roots, a GIANT Kiwi bird has appeared ahead of this weekend's Mexican Grand Prix. Designed by Mexican artist Luis Pablo, Vuse and McLaren Racing have worked together to present this incredible and very bright eight-foot sculpture.
The paintwork on the bird is done in the style of the traditional Mexican folk art, alebrije.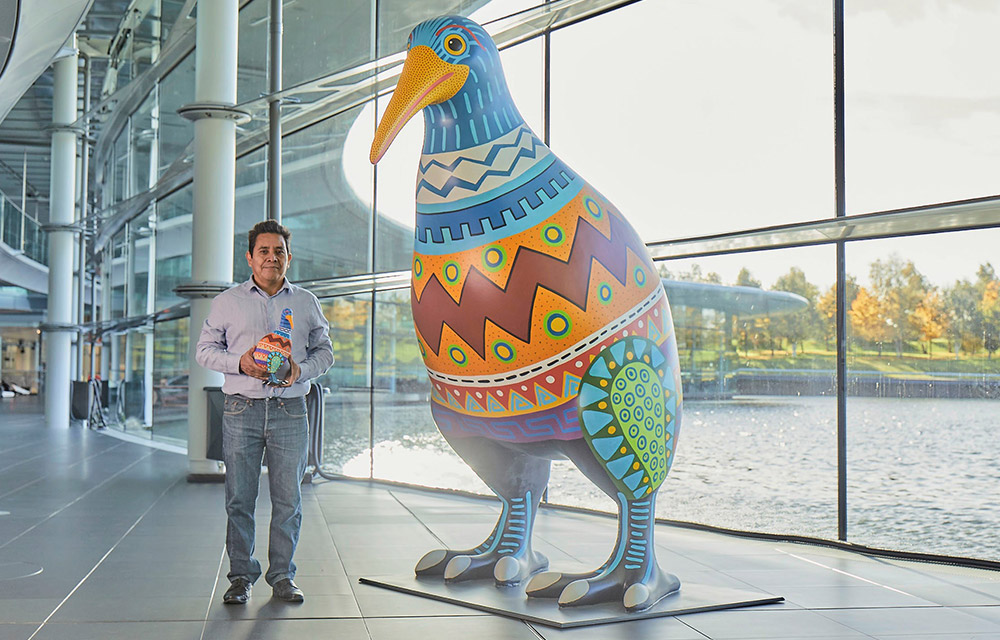 Having originally been a much smaller scale sculpture, which Luis handmade and presented to McLaren, Vuse wanted to celebrate his work and put it on show in time for his home race this weekend.
"Through Driven by Change, Vuse has offered me the incredible opportunity to be able to represent my culture and introduce alebrije to many who would otherwise never encounter it," Luis said about the design.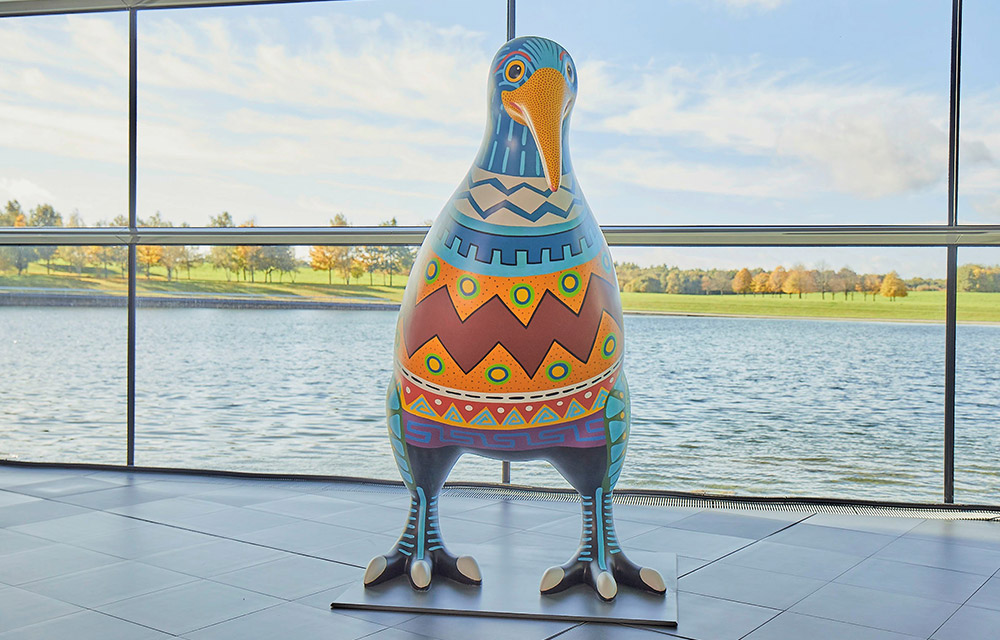 "I hope that through creativity and design, we have brought together the worlds of Mexico, New Zealand, Vuse and The McLaren F1 Team to symbolise the power of heritage.
"It is amazing to be able to showcase my artwork and culture on a global stage, and I'd like my artwork to be seen as an example to the next generation, inspiring them to believe in themselves."
Nice work, Luis 👏