Ready for next season, F2 and F3 are shaking up their points system as the two championships reduce the number of points available at a Grand Prix event.
2021 saw both F1 support series having their own calendars featuring three races per weekend and less flyaways to save running costs for the teams. However, after unpopular long gaps between rounds, F2 and F3 will be teaming back up with only two races in a weekend for 2022.
Fewer races each weekend means the points allocation has to change, with pole position, fastest lap and the Sprint Race being the biggest losers.
🚨 2022 CALENDAR 🚨

A record-breaking 14 rounds of action 🤩

Making a debut at Imola and Zandvoort 😍

Returning to Barcelona, Spielberg, Budapest and Spa! 🌍#F2 #RoadToF1 pic.twitter.com/tTJr9QTh29

— Formula 2 (@Formula2) October 15, 2021
Qualifying on Friday continues to set the grid for Sunday's Feature Race but taking pole position will only award drivers two points instead of the four available in this season.
Yet, it's the Sprint Races that will see the biggest changes.
Carrying on from 2021, the top ten from F2's Qualifying will be reversed to set the grid for Saturday's Sprint Race. However, only the top eight finishers will receive points, and the points awarded for victory will drop from 15 to 10, through 8-6-5-4-3-2 and 1 point for eighth place.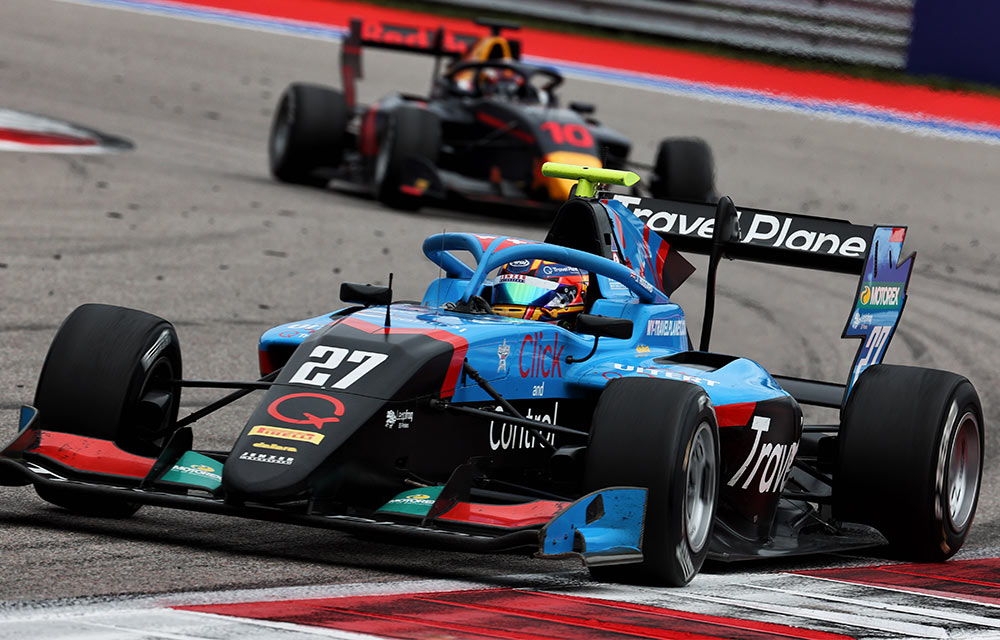 F3's larger 31-car grid means the top 12 drivers from Qualifying continue to be reversed for their Sprint Race grid, and the top ten will keep on scoring points but using a 10-9-8-7-6-5-4-3-2-1 system.
Sunday's Feature Race remains unchanged, sticking with the same points order as F1. All three races will give one point for the fastest lap instead of two, but the driver must finish inside the top ten.
As a result, a driver can achieve a maximum of 39 points across a race weekend next year rather than the 63 points currently on offer.
Dive into the details of our format changes for 2022 👇#F3 #RoadToF1https://t.co/8UkRvR5qBc

— Formula 3 (@FIAFormula3) October 21, 2021
Changes to the points system are all part of the new-look F2 and F3 for 2022. Kicking off its biggest-ever calendar at the Bahrain Grand Prix in March, F2 will be returning to fan-favourites the Hungaroring and Spa and making its debut at Zandvoort.
Joining F2 in Sakhir, F3's nine-round calendar sees it head to the ever-challenging Imola, Silverstone and Monza.
Let us know your thoughts on the changes below!