F1 is back in Texas, and as the city's saying goes: Keep Austin Weird. That was clearly a memo that many drivers up and down the grid got, as there have certainly been some unusual moments in the paddock so far, and we haven't even had cars on track yet!
Here are some of our favourites..
EXTRA HORSE POWER
We all know Daniel Ricciardo LOVES this circuit. Every year when we come to Austin, he finds some new boots or a cowboy hat – and don't even mention the handlebar facial hair he rocks up with.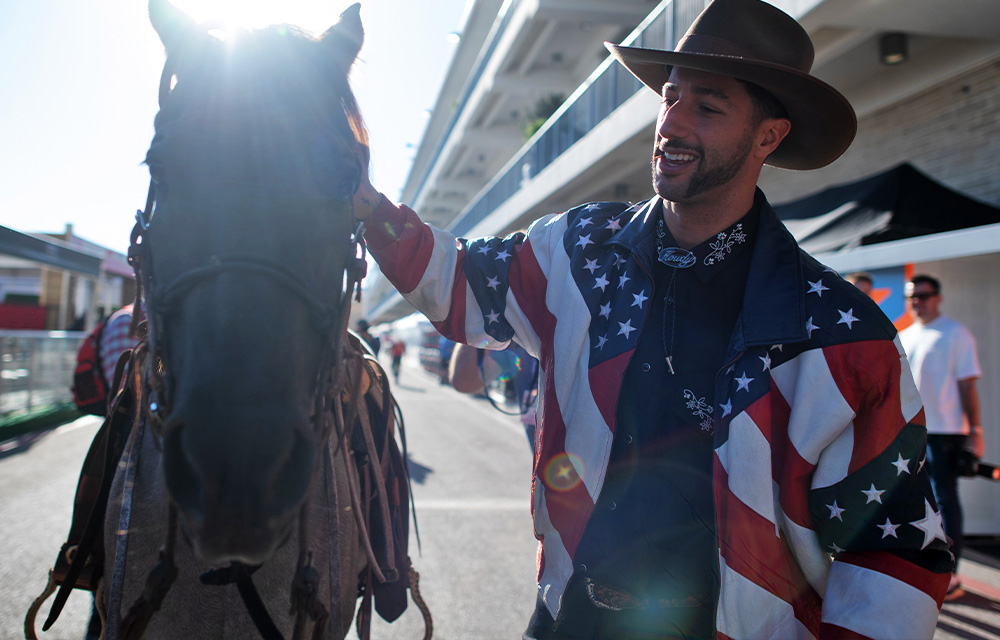 However, this year he's taken things to a new level by riding around the paddock on a horse. Yep. Also joined by his mate singing and playing the guitar, DR rocked a very star-spangled jacket and broke the internet.
No context F1 pic.twitter.com/69d8Jvftc8

— WTF1 (@wtf1official) October 20, 2022
The horse also had its own VIP pass around its neck, because of course it did.
PRESS CONFERENCE CHAOS
Williams driver Alex Albon rocked up to Texas with some new hair, this time going blonde! Joking in the press conference about how 'blondes have more fun', it didn't take long for things to get out of hand 😂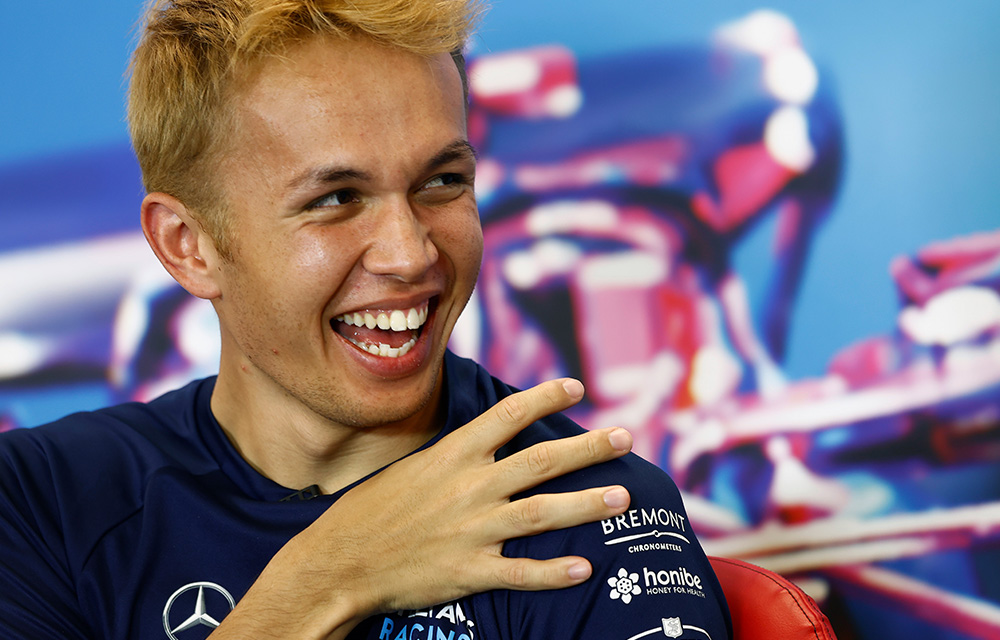 Seven-time champ Lewis Hamilton was quick to ask if he's now gone 'blonde everywhere?'… Ah, the pubic jokes in press conferences have returned…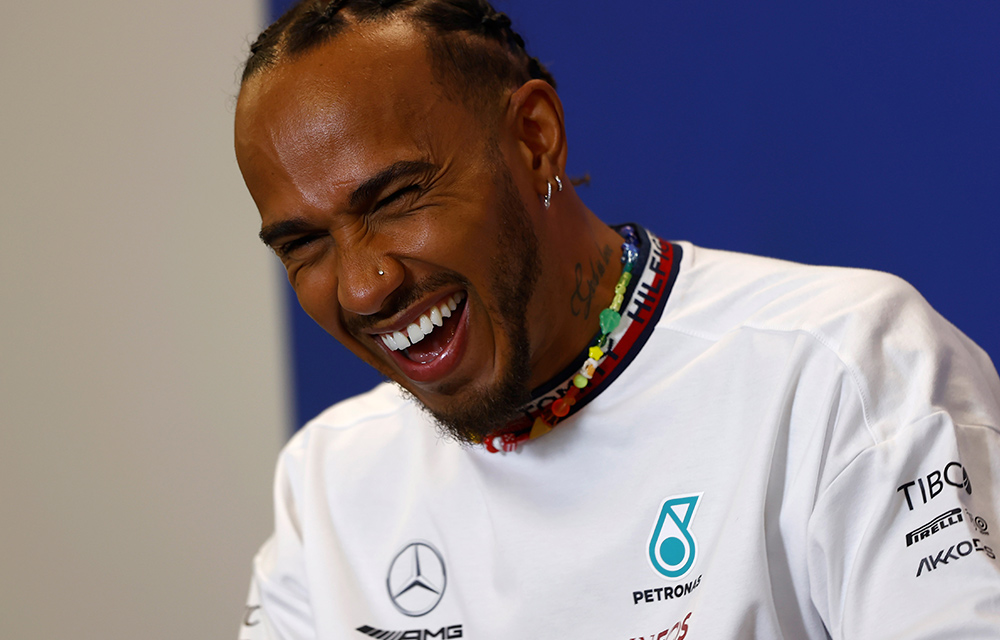 HUGS ALL ROUND
In all this madness, we arrive in Austin with a newly-crowned World Champion. Max Verstappen has been doing his fair share of media duties so far this weekend, but former teammate Daniel Ricciardo didn't waste time in showing some love to the two-time champ.
During the middle of his SkySports interview, Ricciardo snuck behind Max to give him a big ol' hug from the waist. "It's a bit late," Danny Ric says as they hug it out.
"You can't grow a beard yet huh?" 😂 pic.twitter.com/FBgxilTgix

— Sky Sports F1 (@SkySportsF1) October 20, 2022
Max then takes one look at Ricciardo's new facial hair before asking: "Are you ok?"
"You can't grow a beard yet, huh? Two-time world champion and he can't even grow a beard," the Honey Badger jokes.
I'm just gonna say it; I miss these two as teammates 🥹
FERRARI BOYS FIND A NEW LOOK
No, don't worry, the yellow race suits aren't back. This time both Charles Leclerc and Carlos Sainz have found themselves forced to walk around the paddock in cowboy boots and hats. We can't tell if embracing this style is the way forward for them both, or if they just give us Woody from Toy Story vibes.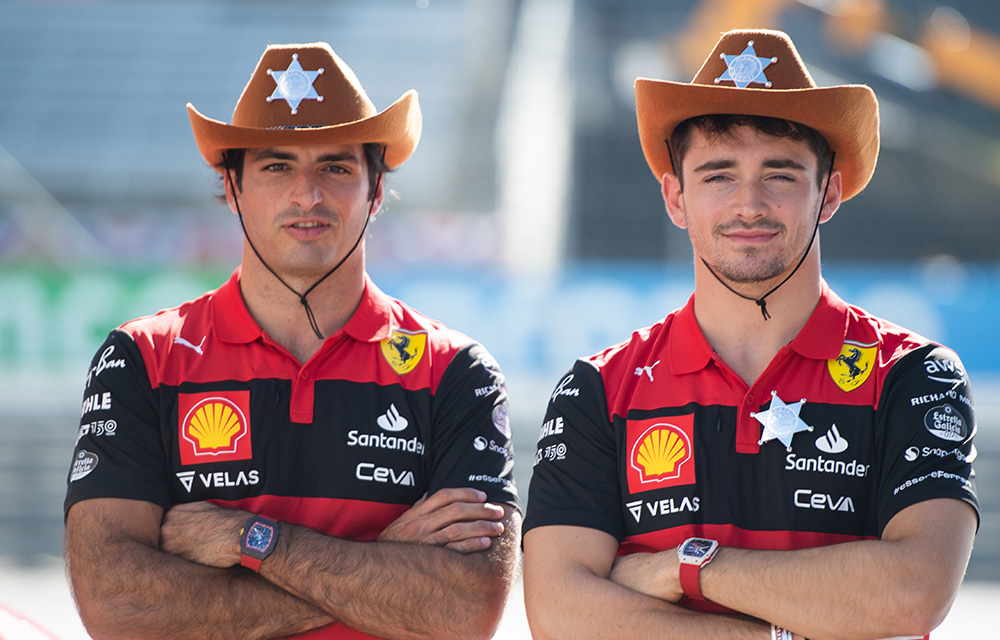 They weren't the only ones getting into the spirit of things, even the AlphaTauri lads were rocking boots in the paddock on Thursday.
What's been your favourite Austin moment so far this weekend?