With so many fantastic races in 2021, there remains one that we still don't like to think about: the Belgian Grand Prix *shudders*. Held in late August, the race was a total washout and broke the record for the shortest F1 race ever, and all that was after a wait of hours for some laps behind a safety car. What a joke.
It made us F1 fans mad, watching from a distance in our homes, so we really felt for those sitting in the pouring rain waiting for some kind of update. After completing a short distance behind the safety car – conveniently just enough laps to award half points – the race was cancelled and wouldn't resume.
Drivers weren't shy of speaking their mind on the whole thing, with Lewis Hamilton saying how sorry he felt for the fans and that he really hoped they got their money back.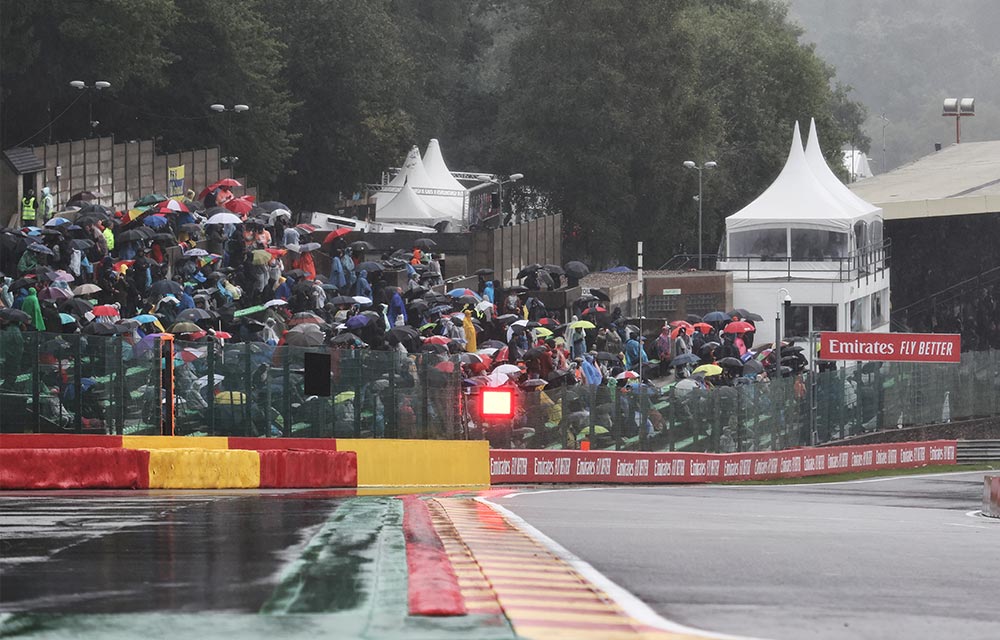 Well, now it's been revealed what kind of compensation the fans will receive, and it's not a refund.
Instead, each ticket holder will receive an F1TV pass, a special invite to an 'exclusive event' on the Thursday of next year's Belgian Grand Prix and be entered into a prize draw to win one of 170 tickets to next year's race. It's estimated that around 75,000 fans attend the Spa-Francorchamps circuit each day on a race weekend, so those tickets won't exactly go far.
The grandstand seats are only available for Sunday's ticket holders and offer an upgrade on what they had this year. So there are 100 silver grandstand seats for bronze ticket holders, 50 gold grandstand seats for silver ticket holders, and 20 VIP seats for gold ticket holders for this year's race.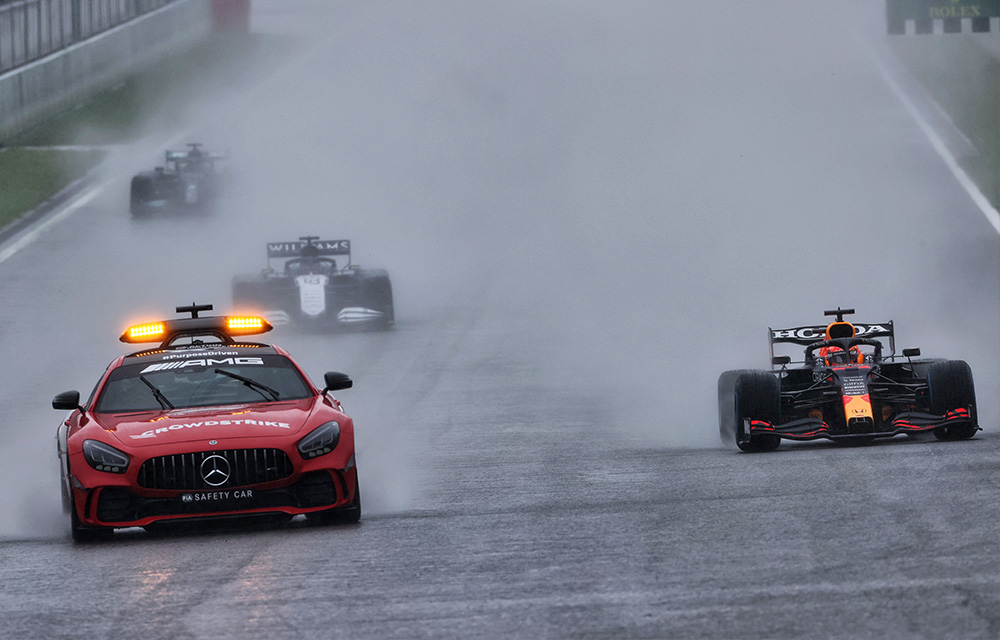 We know F1 is an outdoor event; rain happens and impacts the racing. However, the way the 'race' at Spa was handled makes it a real low point of the season 😞
Should F1 fans have been given a refund for the Belgian Grand Prix this year? Let us know in the comments below.