Max Verstappen and Red Bull have now mopped up both the Drivers' and Constructors' Championships in dominant form. However, that doesn't mean there's nothing left to fight for! 
Here's your run-down of the remaining battlegrounds between now and the end of the 2022 season.
LECLERC Vs PEREZ FOR P2 IN THE DRIVERS' CHAMPIONSHIP
Just two points separate Charles and Checo, but with Leclerc on the back foot having sent his Ferrari spinning into the barrier during FP2 on Friday, perhaps things are looking good for Perez at his home race.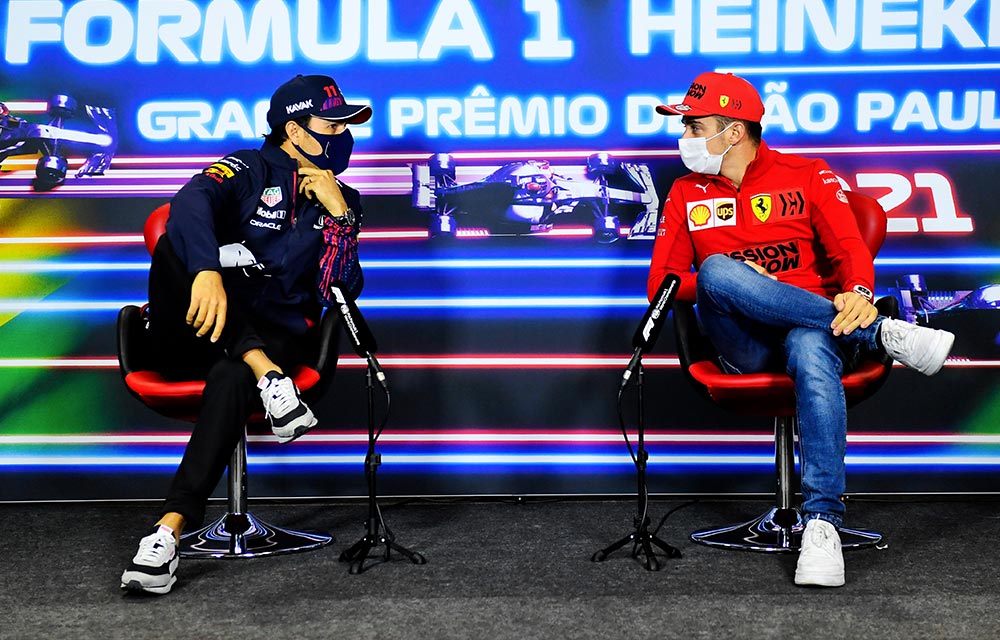 SAINZ Vs BOTH MERCEDES DRIVERS FOR P4 IN THE DRIVERS' CHAMPIONSHIP
Carlos Sainz is currently the filling in a Mercedes sandwich. Sitting in P5, he trails George Russell by 16 points but sits four points ahead of Lewis Hamilton. Bad luck to one side, it is slightly baffling that both Mercedes drivers are so close to Sainz, given the pace of their respective cars. Still, it ain't over yet, and Carlos could yet secure P4.
ALONSO Vs OCON FOR TOP DOG AT ALPINE
I'll be honest, I anticipated quite a bit more spice than we received from these two. They both have history when it comes to overdoing the whole teammate rivalry thing, and while we got close a couple of times, like in Saudi Arabia, they've almost made it through the full season without dropping the double DNF bomb. With Esteban Ocon only seven points ahead of Fernando Alonso, the fight for P8 in the championship is still on.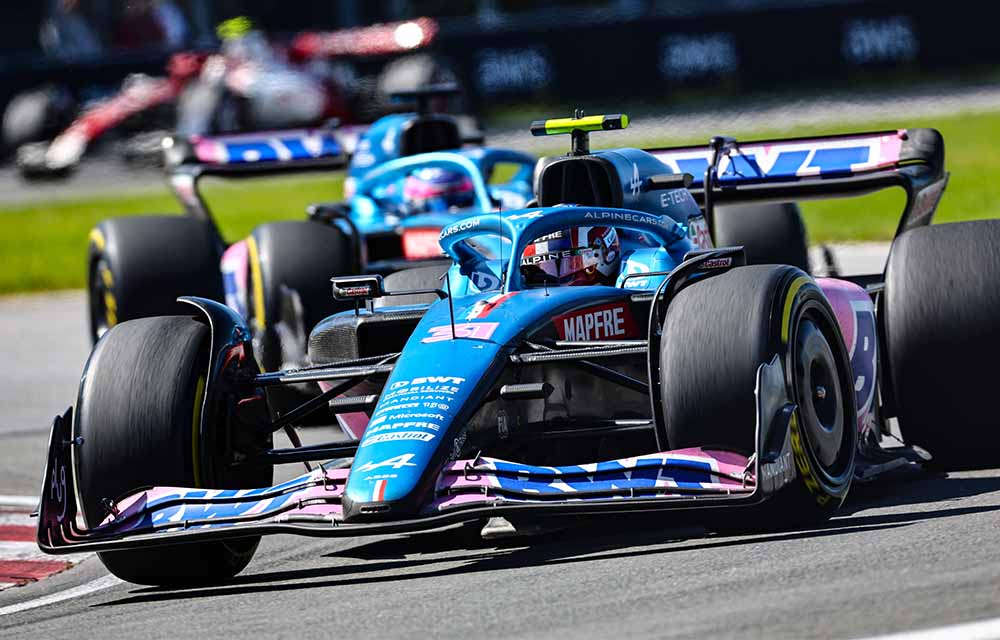 ALPINE Vs McLAREN FOR P4 IN THE CONSTRUCTORS' CHAMPIONSHIP
Speaking of Alpine… They currently sit 11 points ahead of arch-rivals, McLaren, in the Constructors' Championship. And of course, the Constructors' Championship is where all the money is dished out, so that extra place further up the leaderboard isn't just about pride – it's about millions of pounds.
ASTON MARTIN Vs ALFA ROMEO FOR P6 IN THE CONSTRUCTORS' CHAMPIONSHIP
What's interesting about this one is the trajectory both teams are currently on. Alfa Romeo's development stalled some time ago, and the brilliant start they made to the season is now just a distant memory. Aston Martin, on the other hand, started the season terribly but, thanks to a mid-season upgrade, they're now much more competitive. Will Valtteri Bottas be able to turn his impressive P6 from Mexico quali into a big points haul during the race? We'll have to wait and see.
HAAS Vs ALPHATAURI FOR P8 IN THE CONSTRUCTORS' CHAMPIONSHIP
Again, P8 might not sound like too much to get excited about. However, for a team on the up like Haas, securing that spot means crucial prize money, necessary for their future. Just one point separates the two teams, so it really is all to play for.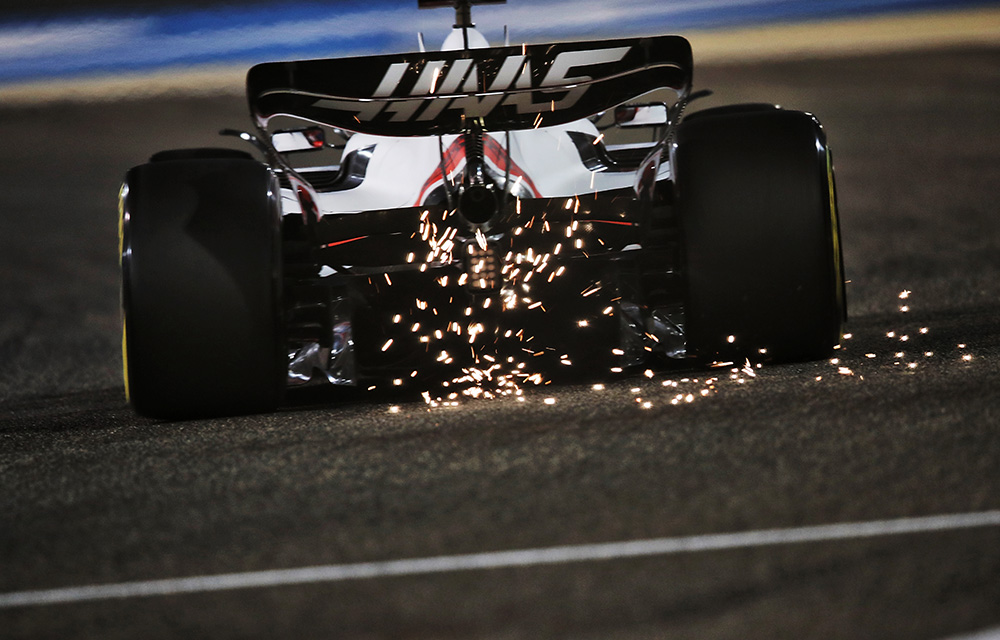 Which battle are you most excited to follow over the final three races?