After 349 starts*, Kimi Raikkonen will hang up his helmet after the 2021 Abu Dhabi Grand Prix. As the Iceman steps away from the sport, we take a look at the F1 records held by Kimi Raikkonen!
*Raikkonen also started the 2001 Belgian Grand Prix but stopped on the fourth lap with a transmission failure. The race was then red-flagged, but according to the rules back then, the first four laps were not counted towards the restarted race. So technically, he is down as a DNS but did actually compete in those first few laps. You could argue he did make 350 starts after all! 
MOST F1 RACES STARTED – 349
Kimi Raikkonen joined the sport as a fresh-faced 21-year-old in 2001 and 20 years later leaves as a 42 year-old with a World Championship victory under his belt and 349 starts to his name. Not bad, Kimi, not bad.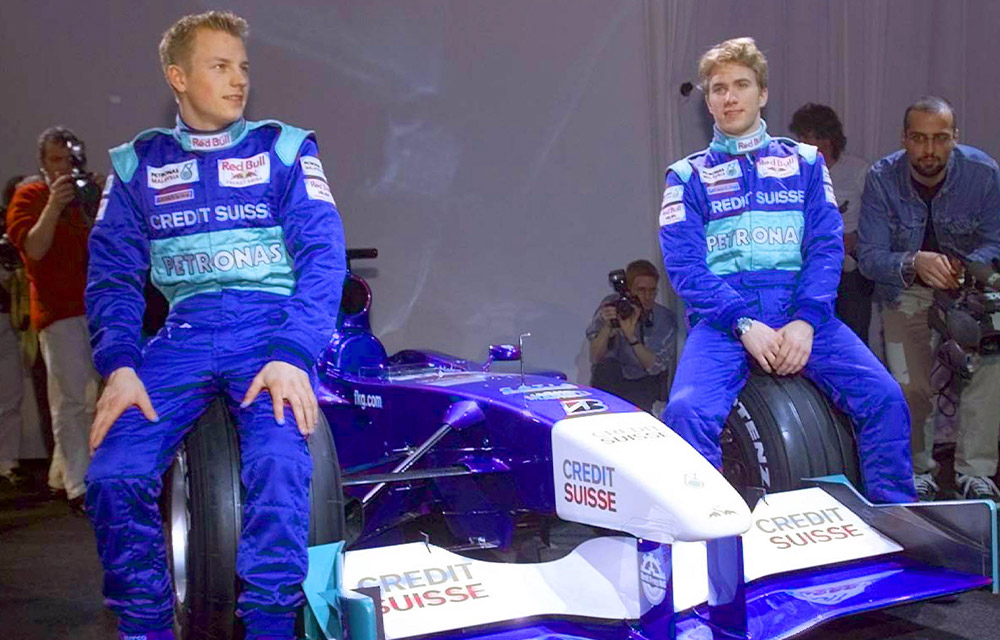 Raikkonen has completed more racing laps than anyone else (18,596) and has travelled further in Grand Prix conditions than anyone else at over 92,500km – or the same as driving more than twice around the Earth's equator!
He's one of only three drivers to have competed in 19 seasons of F1 and one of only three to have raced in F1 for a period of over 20 years (the others being Michael Schumacher and Fernando Alonso). Raikkonen has raced against 113 other drivers during his time in the sport too.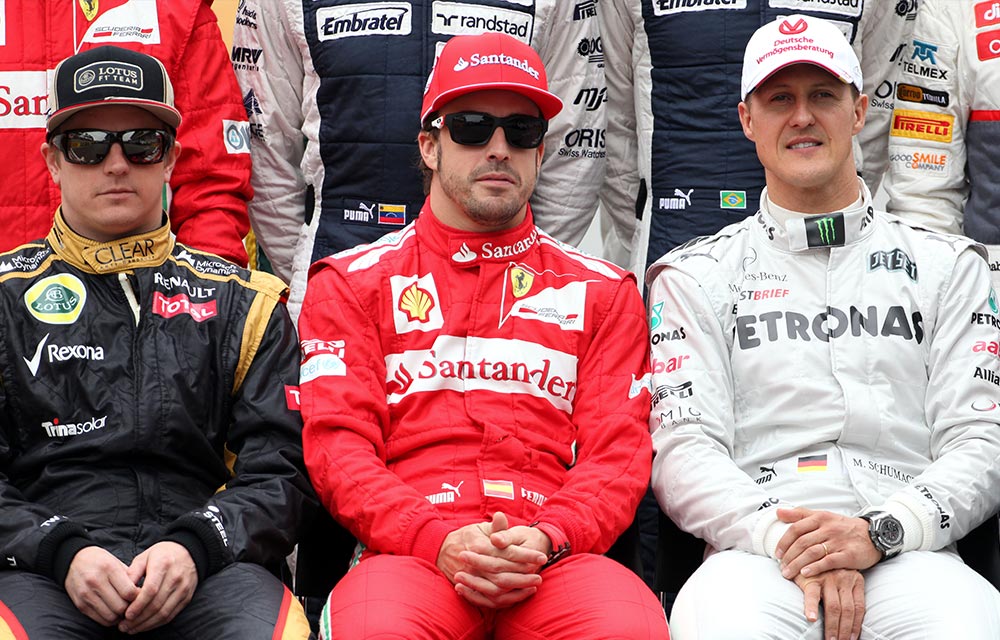 As well as starting more races than anyone else, he's also crossed the finish line the most times with 285 classified results ahead of his last race.
MOST THIRD PLACE FINISHES – 45
At the 2018 Italian Grand Prix, Raikkonen became the fifth inductee into F1's 100 Podium Club. He has recorded 21 Grand Prix victories, finished as runner-up 37 times, and finished on the podium's final step on 45 occasions. The latter is a record – and by quite a margin too! Second on the list of most third places is Sebastian Vettel, who has had twelve less than Kimi.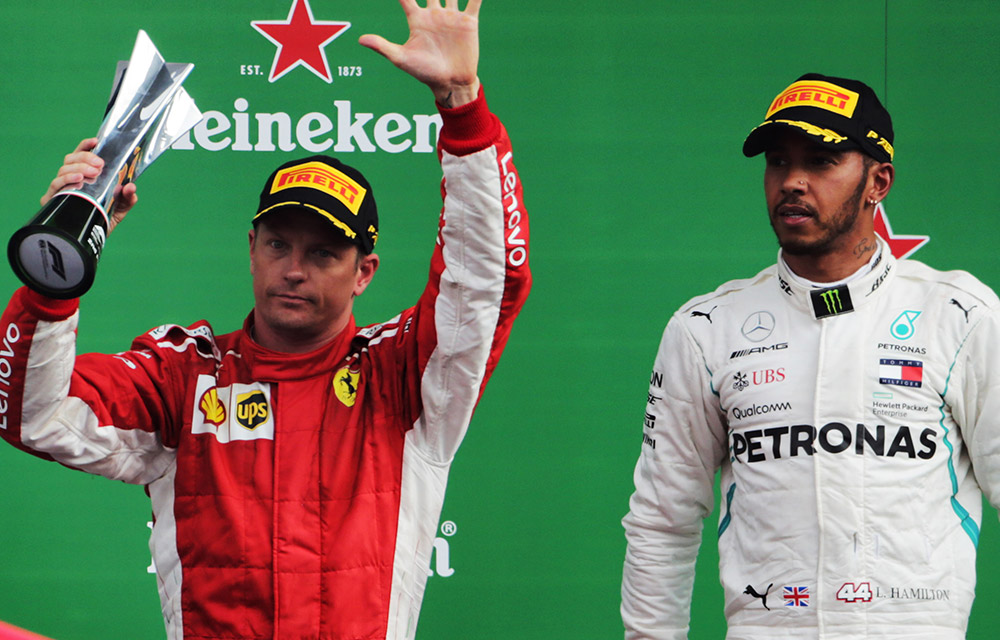 Raikkonen also shares the record for most podiums at a single circuit without winning a race there. He's stood on the podium in Bahrain on nine occasions – but none of those results were wins. Raikkonen's former Ferrari team-mate Fernando Alonso shares this record, having recorded nine top three results at Interlagos without ever winning a race there.
THE OLDEST WINNER AND POLESITTER THIS MILLENNIUM
Raikkonen won the 2018 United States Grand Prix four days after his 39th birthday. It makes him the oldest race winner so far this millennium and the oldest race winner in F1 since Nigel Mansell's victory at the 1994 Australian Grand Prix.
Raikkonen's COTA victory came 114 races after his previous victory at the 2013 Australian Grand Prix, a record for the most races between two wins (though not quite the longest time between two wins, a record which belongs to Riccardo Patrese).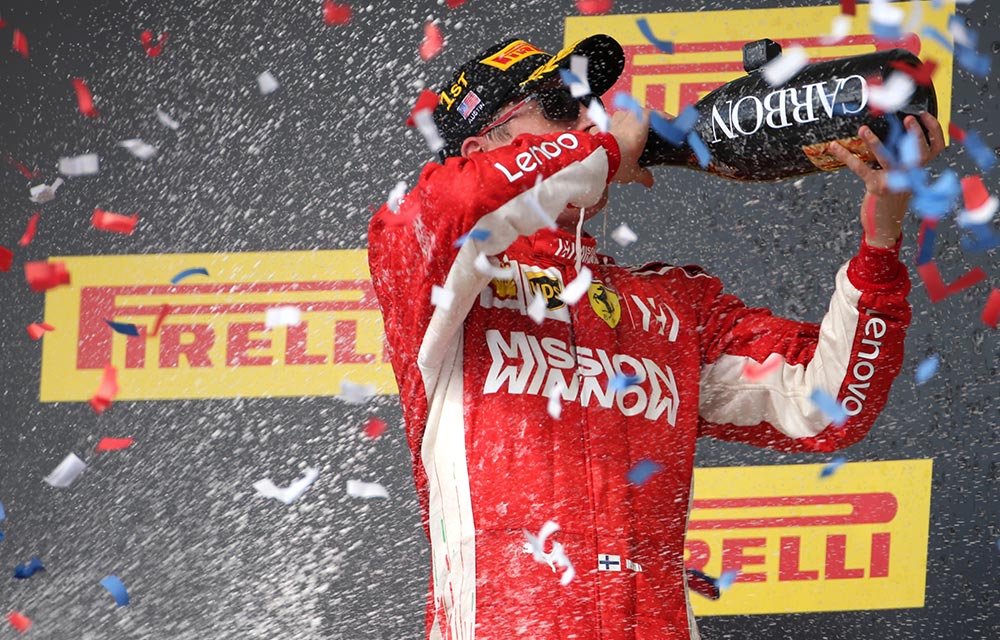 Raikkonen is also the oldest polesitter since Mansell's pole at Adelaide in 1994. Raikkonen took his last pole at the 2017 Italian Grand Prix, doing so with record-breaking speed at the time! His pole at the Monaco Grand Prix earlier that year came almost nine years after his last at the 2008 French Grand Prix. That's the record for the longest gap between two poles!
LONGEST GAP BETWEEN FIRST AND LAST WINS – 15 YEARS, 7 MONTHS
Raikkonen has the record for the longest gap between his first and last wins, as well as the longest gap between his first and last poles. 15 years and seven months separate his first win at the 2003 Malaysian Grand Prix and his last in Texas in 2018.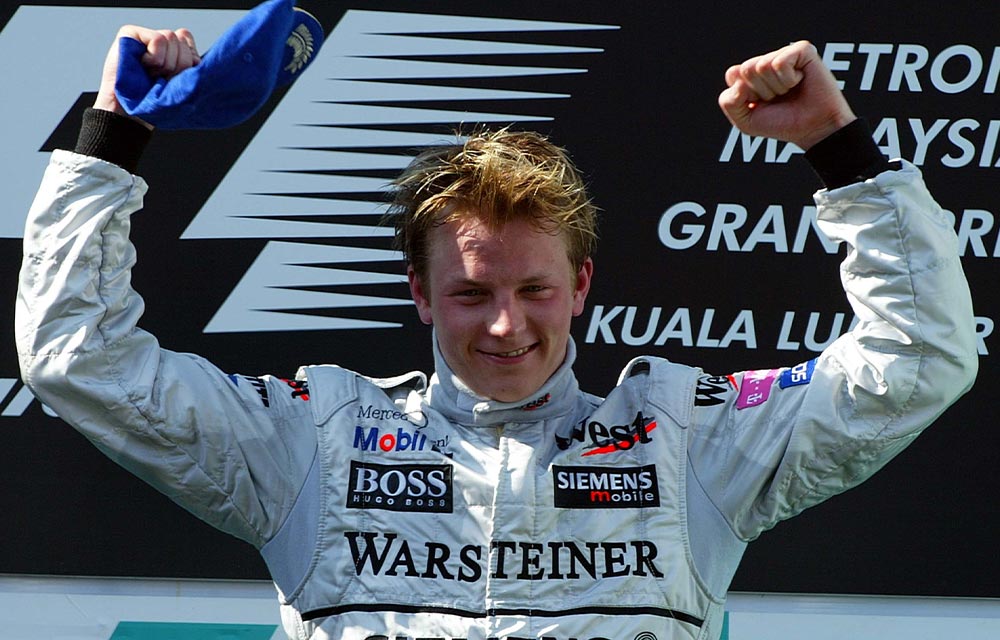 That's a record that will stand until at least 2023, which is the earliest opportunity Lewis Hamilton can break it!
MOST FAST LAPS IN A SEASON – TEN
Raikkonen shares the record for most Fastest Laps in a single season with Michael Schumacher. No driver has set the Fastest Lap more than ten times in a single year and, impressively, Raikkonen has done it twice! He set the fastest race lap at ten Grands Prix in 2005 and 2008.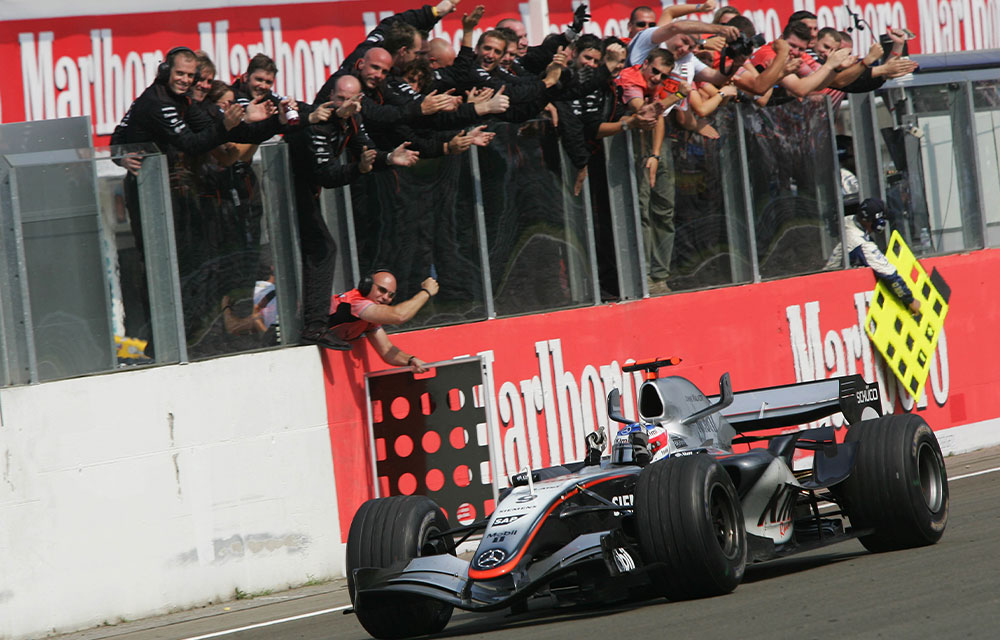 Furthermore, Raikkonen set the second-longest streak of Fastest Laps in F1 history. He set the fastest lap at all six races between the 2008 Spanish and British Grands Prix. His streak is bettered only by Alberto Ascari, who set the fastest lap at seven consecutive races in the 1950s.
MOST WINS FOR A FINN – 21 WINS
Finland has had plenty of F1 drivers that have won races, from Keke Rosberg to Valtteri Bottas. But no Finn has recorded more victories than Raikkonen. His 21st and final victory at the 2018 United States Grand Prix moved him one ahead of Mika Hakkinen.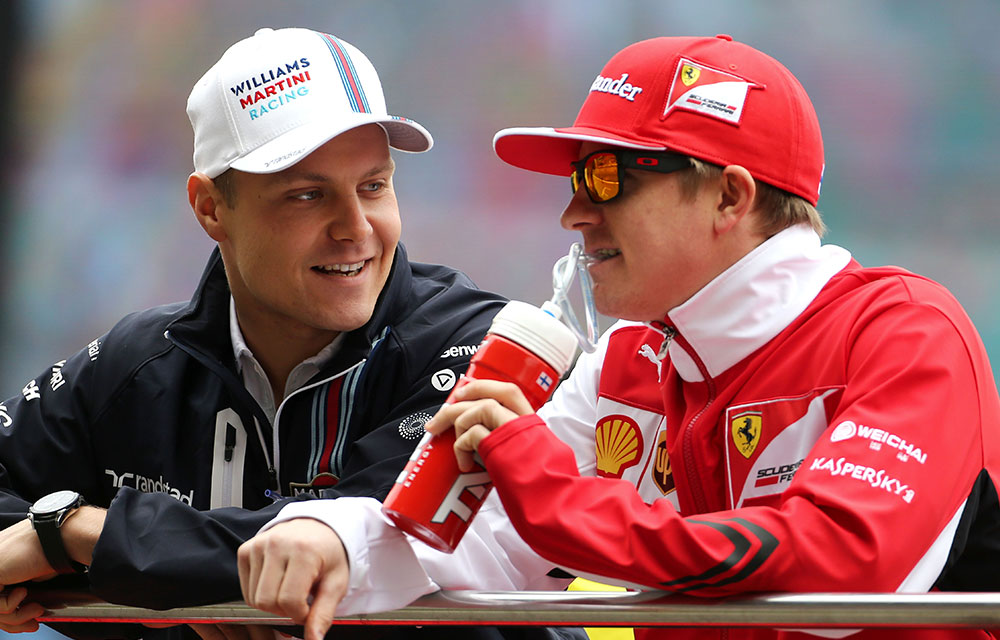 MOST RACE STARTS WITH A FERRARI ENGINE – 209
Raikkonen has a close affinity with Ferrari, and his 2007 title remains the last time that a Ferrari driver won the Drivers' Championship.
Raikkonen is also the driver to have made the most starts with a Ferrari-badged engine. After Abu Dhabi, 209 of his 350 starts will have been in a Ferrari-powered car.
We'll miss you, Kimi!