Why should Red Bull's drivers be aiming not to qualify fourth at COTA? What can Vettel do from the back of the grid? And can Sainz set himself up to continue his impressive scoring streak? Here are five statistics to look out for in qualifying at the 2021 United States Grand Prix!
WHO'LL QUALIFY ON THE FRONT ROW?
Want to win the United States Grand Prix? Chances are you'll need to qualify on the front row. Since Circuit of The Americas joined the F1 calendar in 2012, there's yet to be a race at the track that was not won by a driver starting either from pole position or second on the grid. Both pole and second have recorded four wins each so far.
One position that you'd maybe not want to start in is fourth. The driver starting fourth in Texas has retired from four of the last five races at the circuit! On each of those four occasions, it was a Red Bull driver who failed to reach the chequered flag.
Can Max Verstappen and Sergio Perez avoid the curse of fourth this weekend?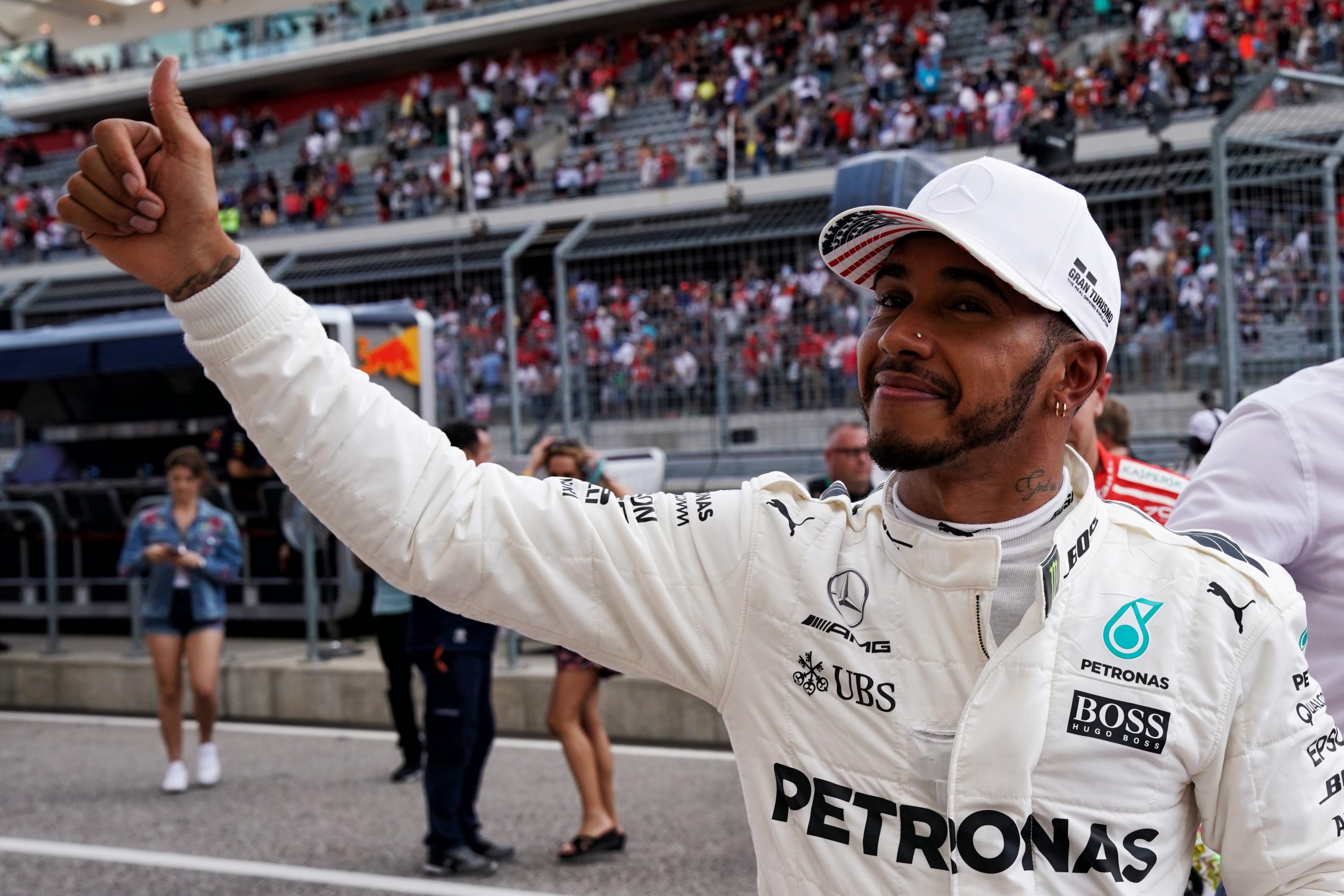 WILL HAMILTON EQUAL THE US GP POLE RECORD?
There's yet another record on offer for Lewis Hamilton in qualifying for the United States Grand Prix. If he takes pole position, not only would he extend his own record for most poles at Circuit of The Americas, he'd also equal Ayrton Senna as the driver to have taken the most poles in the United States.
Senna took five poles in the States during his career – three in Detroit and two in Phoenix.
He's held the record for most poles in the country since 1989 when he overtook Graham Hill's tally of three. Meanwhile, Hamilton recorded the second pole position of his career at Indianapolis in 2007 and has since gone on to take pole at COTA on three occasions – in 2016, 2017 and 2018. Could he make it a record-equalling fifth state-side pole this
weekend?
WHAT CAN VETTEL DO FROM THE BACK OF THE GRID?
Sebastian Vettel had the unlikely opportunity to equal Hamilton's COTA pole record this weekend. However, he's taken on new power unit components, meaning he'll drop to the back of the grid regardless of where he qualifies.
A strange fact about Vettel's F1 career to date is that he has never won a race from outside the top three on the grid. But that's not to say the German hasn't pulled off some impressive comeback drives, with the 2012 Abu Dhabi Grand Prix and the 2019 German Grand Prix being particular highlights. From the 14 occasions that Vettel has started 18th or further back, he's scored on all but five occasions.
Can the German pull off another comeback display?

WILL SAINZ MAINTAIN HIS SCORING STREAK?
Carlos Sainz has an impressive record at the United States Grand Prix. He's never failed to score at the event on any of his five previous appearances. His best result here is sixth in 2016, but he also finished seventh in 2015, 2017 and 2018. Perhaps the most impressive two drives from that list being in 2015, when he started from the back of the
pack, and 2017, on his maiden appearance with Renault.
Not only does Sainz have an impressive record at COTA, he's also the driver with the longest active scoring streak in F1. He's picked up points at every race since the Styrian Grand Prix and, should he score again this weekend, he'll set a new personal best for his longest points streak in F1.
Sainz previously scored at nine consecutive races between the 2020 Eifel Grand Prix and the 2021 Emilia Romagna Grand Prix – but this weekend could be his tenth top ten result in a row!
WILL BOTTAS BE FASTEST?
Valtteri Bottas is on a good run of form at the moment. Since his new Alfa Romeo contract was announced, he's scored more points than any other driver on the grid. But the Finn is set to take yet another grid penalty this weekend, as he adds to his ever-growing collection of ICE components.
Bottas was the last United States Grand Prix polesitter in 2019. And here's a strange statistic: if he fails to set the fastest qualifying time this weekend, it will be the first time that a driver has failed to be fastest in qualifying in two consecutive races at COTA. The three other polesitters at the circuit – Sebastian Vettel, Nico Rosberg and Lewis Hamilton – all
followed up their first pole at the venue with another at the following Texas race!
Who do you think will take pole position for the United States Grand Prix? Let us know in the comments!