F1's debut Miami Grand Prix is just days away, but before the drivers have been able to take to the track in real life, we've had our first look at the circuit in an early version of F1 22 by EA and Codemasters!
Most of the attention the venue has had this week has been on its bizarre fake harbour. However, the Miami International Autodrome is a circuit that simultaneously has some of the longest straights and tightest corners on the current F1 calendar.
The most immediately apparent difference in the car handling from last year's game to F1 22 is how delicate you need to be on the throttle.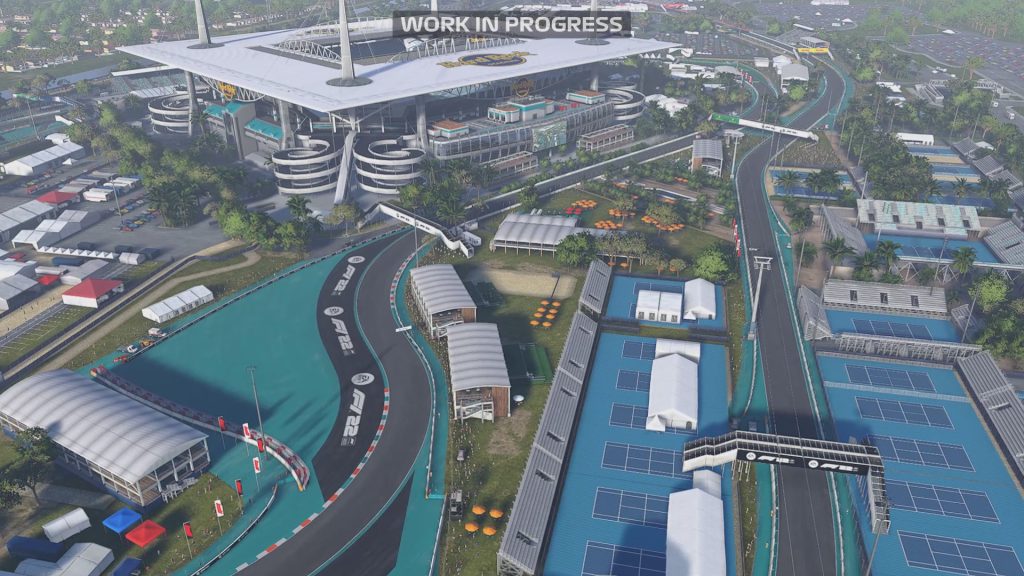 Applying partial throttle is much more of an essential technique than in previous F1 games and in the first few turns at Miami, a low gear hairpin for Turn 1 that shortly afterwards leads to an 'S' section of corners, demonstrates that.
Suddenly going fully down on the accelerator in a low gear or with a fair amount of steering input will see you spin out – that is, without resorting to turning on the traction control driver aid!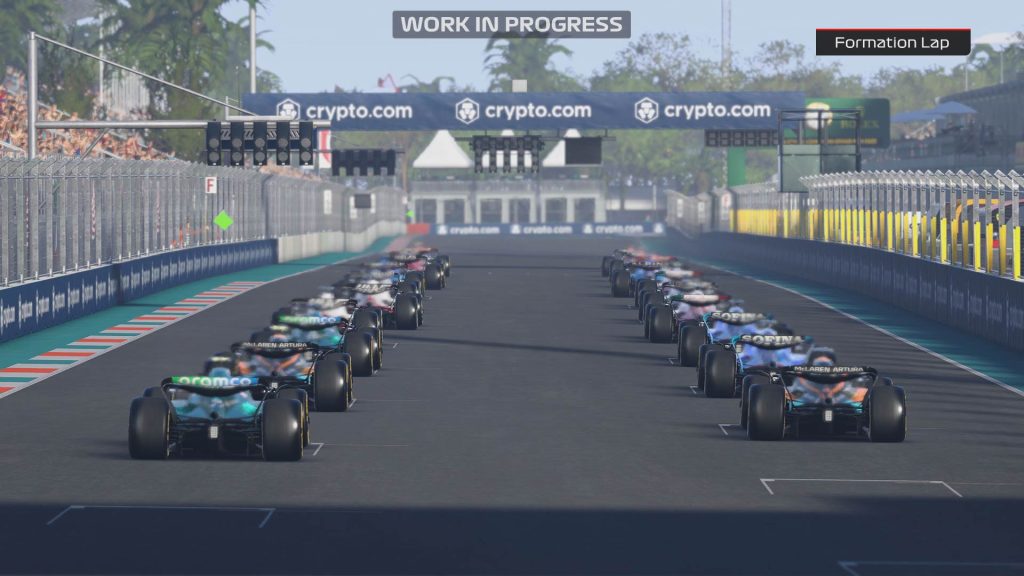 Another change in the handling model is the feeling of extra weight that these new generation of cars have. That means the cars do feel more sluggish on slower speed corners than they did in F1 2021.
The second sector contains one of the track's overtaking hotspots with a flat out yet S-shaped straight. It's also one of three DRS zones the venue has!
By stark contrast, the Turns 14 and 15 chicane is a section of the circuit which is barely wide enough for one car. It can be best described as a combination of the narrow, uphill castle section at Baku combined with the now removed Turns 6 and 7 chicane in Abu Dhabi.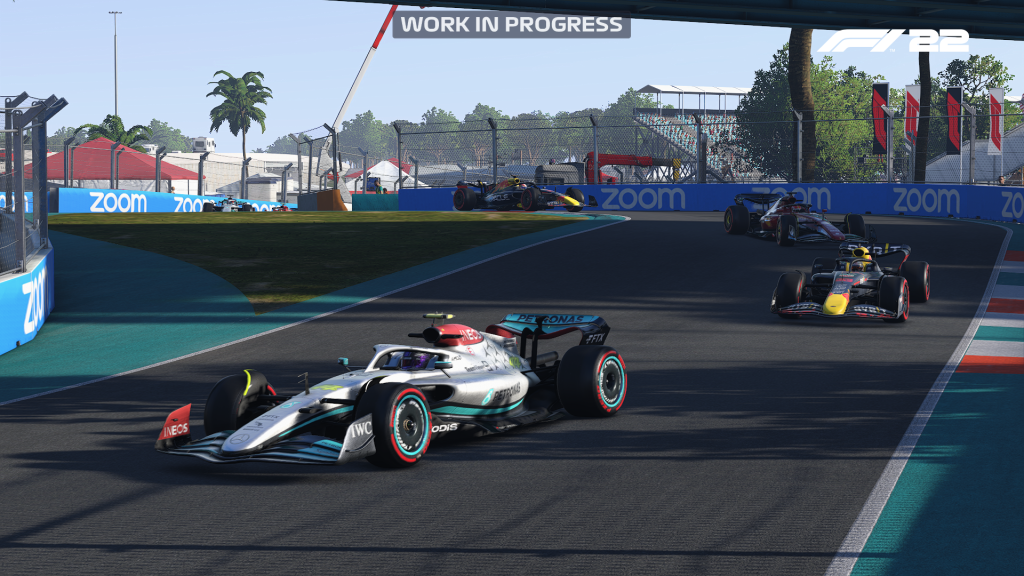 Many F1 Esports drivers have been able to play the preview build of F1 22 and the fastest times set by them in time trial so far are in the 1:26s, equating to an average lap speed of 140mph or 226 km/h.
EA and Codemasters have been putting a particular amount of emphasis on the Miami Grand Prix as they've recently revealed some Miami themed content as an early pre-order bonus.
Anyone who pre-orders the Champions Edition of F1 22 before May 16 will get some Miami-themed content designed by local graffiti artist Abstrk. That includes a car livery and customisation items for your driver, some of which will be available in the new F1 Life area of the game.
The Miami related trailer for F1 22 also briefly showed off one of the McLaren supercars that will be in the game as a part of F1 Life.
New for this year's game, F1 Life is an area of the game that allows for customisation of your driver and a way to show off unlocked supercars. Those supercars will be driveable and will have some specific events and challenges in-game for them.
Finally, the cover art for both versions of F1 22 have also been revealed in the latest announcement. Charles Leclerc is front and centre in the standard version's cover art and is joined by Lando Norris and George Russell.
Cover arts for F1 2022 👌 #F122Game pic.twitter.com/AENVQI45on

— WTF1 (@wtf1official) May 3, 2022
The pricier Champions Edition of the game features, unsurprisingly, the four drivers on this year's grid to have won the drivers' championship. Namely Max Verstappen, Lewis Hamilton, Sebastian Vettel and Fernando Alonso – coincidentally the same four drivers who appeared on the box art for F1 2017.
Are you looking forward to F1 22 this year?? I know we are!!