F1 is booming right now, particularly in America, and while this is great if you want to talk to more people about our beloved sport, it's not quite so fun when you want to go to a Grand Prix.
The cost of going to any F1 race has risen massively due to the high demand but the prices from next year's Las Vegas Grand Prix are something else.
US news outlet 8newsnow has created a list of hotel rates comparing the same 3-day weekend in 2022 with the one in 2023 where Las Vegas will host its first F1 race since 1984.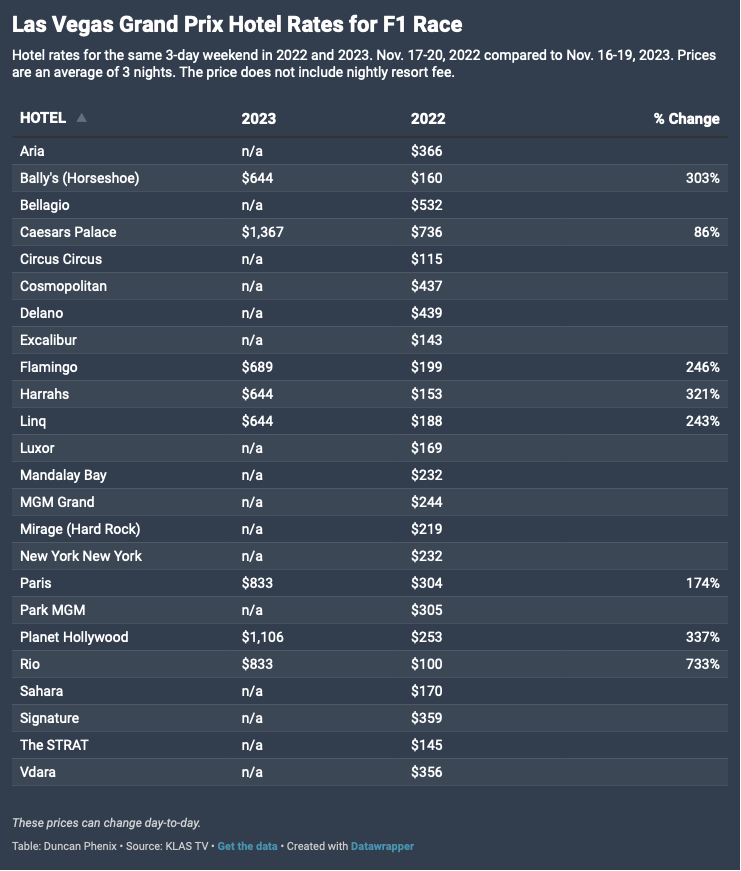 As you can see the largest increase is at the Rio All-Suite Hotel & Casino which has increased room prices for the weekend by an eye-watering 733%!
Let's be honest the Las Vegas race was never going to be a race for the hardcore fans but this is a trend we've seen happening even at the likes of Silverstone and it's time F1 stops pricing out fans!
Are you looking forward to seeing the new Las Vegas race? Let us know in the comments.