Anyone else absolutely living for the friendship between Yuki Tsunoda and Pierre Gasly? So wholesome! However, it seems the AlphaTauri duo have taken their bromance to a new level 👀
From training together to inadvertently joking about them sharing a bed, the pair's mix-ups have had us all in stitches laughing. Considering that the Japanese driver is known for having no filter (check out Season 4 of Drive To Survive if you don't believe us), they're a recipe for chaos.
Speaking at the Australian Grand Prix Fan Forum, he was left bright red after claiming that he likes "Pierre's something *laughs*. It's you know like girlfriend or boyfriend, some kind of feeling". Aww bless him 😂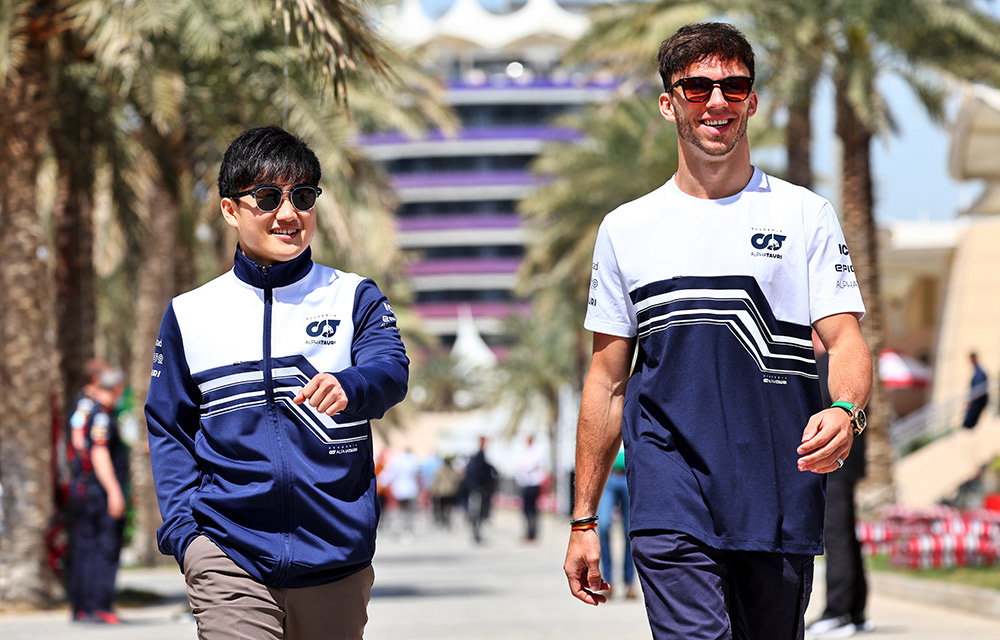 It's obvious how much of a positive influence they've had on each other since teaming up last year, with Pierre even saying that the 'Yuki effect' helped put a smile on his face. Although, he then admitted it was probably due to Daniel Ricciardo's smile. Ouch.
Honestly, there must have been something in water down under, as a several of the drivers were feeling the love.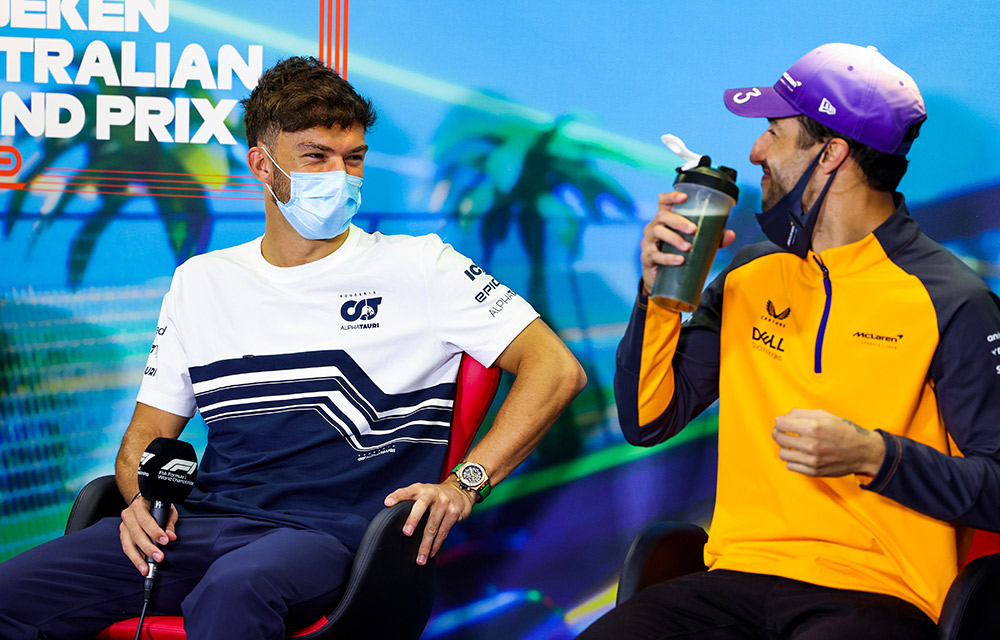 Whether it was Lewis Hamilton and Max Verstappen joking about nipple piercings, Lando joking about his hands getting lower in pre-race hugs with Daniel Ricciardo or Lewis correcting his Mercedes teammate George Russell for calling him Mr Hamilton instead of Sir – the drivers were unhinged!
And we're absolutely living for it!
What was your favourite off-track moment from the Australian GP? Let us know in the comments below.