Things looked to be going well for Yuki Tsunoda at the start of yesterday's race at Interlagos. He was the only car to start on the soft tyre and was making moves, going from 15th to 13th by the third lap. He then encountered Lance Stroll for P12, and things all fell apart – including half of the car's bodywork when they made contact.
Using the slipstream along the pit straight, Yuki tried to take advantage of the extra speed by diving up the inside at Turn 1. The pair collided, and the AlphaTauri was forced to pit for a new front wing.
Yuki was given a ten-second time penalty, another two penalty points, which takes his total to six in his rookie season, and the stewards put him wholly at blame. However, speaking to Sky about the incident, Tsunoda seemed frustrated by Stroll's driving around Interlagos.
nooo! @yukitsunoda07 goes for a dive on the inside of STR who closes the door and loses his front wing 😔 pic.twitter.com/kf52vimTjX

— Scuderia AlphaTauri (@AlphaTauriF1) November 14, 2021
"Everything was ruined with the collision with Lance Stroll. He was not looking at all in his mirrors, definitely. He just drove the normal line, and it was a risky move, but still, I didn't have any lock-up in the first bit.
"I had a little bit of lock-up because I realised he was not looking at all. So a shame and that move was there, it was fine."
Whether he felt Stroll shut the door on him or not, the stewards did not take the same view. They decided that that the Japanese driver braked too late in an "optimistic manoeuvre".
"Five seconds still harsh but okay, but ten seconds is really ridiculous. It is what it is," he said.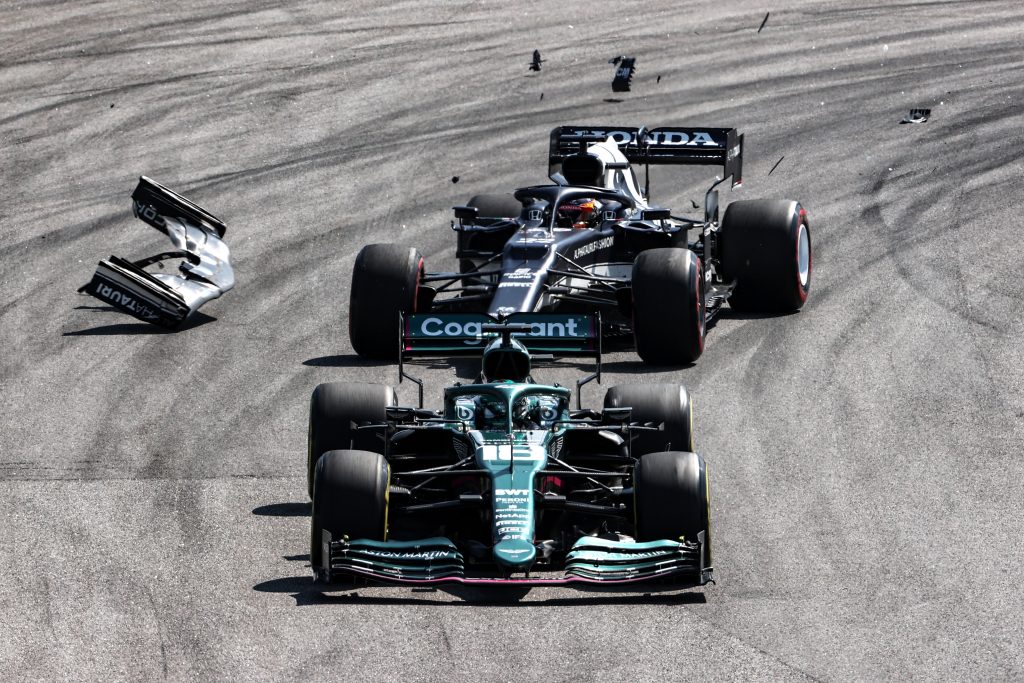 Ultimately, a 15th place finish means he is yet to finish ahead of teammate Pierre Gasly this season. The Frenchman's 19-race streak continues with seventh in São Paulo. What makes that even more stark is that Tsunoda has only achieved 20 of AlphaTauri's 112 points haul.
Performances like these are not going to impress Red Bull motorsport advisor Helmut Marko. 👀
Were the stewards too harsh? Let us know in the comments below.