Can someone give this lad a hug, please? Yuki Tsunoda had a bit of an odd weekend. His first Mexican Grand Prix was always going to be difficult, with an engine penalty demoting him to the back of the grid.
The AlphaTauri driver showed why teamwork makes the dream work by giving teammate Pierre Gasly a tow to help secure the team's best qualifying position at the Autodromo Hermanos Rodriguez in fifth.
Yet that Q3 session saw him become the scapegoat of Red Bull's qualifying woes. Deciding to drive off-track to get out of Sergio Perez's way, the Mexican was caught out by the move, causing him to make a mistake that compromised Max Verstappen's lap. 
Yuki came under fire from Red Bull Team Principal Christian Horner, who claimed the team "got Tsunoda'd". However, his team principal and fans were quick to leap to the rookie's defence, something which took the 21-year-old by surprise.
Nothing I can do more than that…

— 角田裕毅/Yuki Tsunoda (@yukitsunoda07) November 6, 2021
"Yeah, I mean, I was expecting a bit of the opposite, so I was not watching too much social media," Yuki told The Race.
"But I'm happy to hear that, even though I ruined the lap for the national driver. Like I said [on Saturday], it was the only place to go. I did my best to not stop him. It is what it is. But I'm happy to hear that [many fans were on his side]."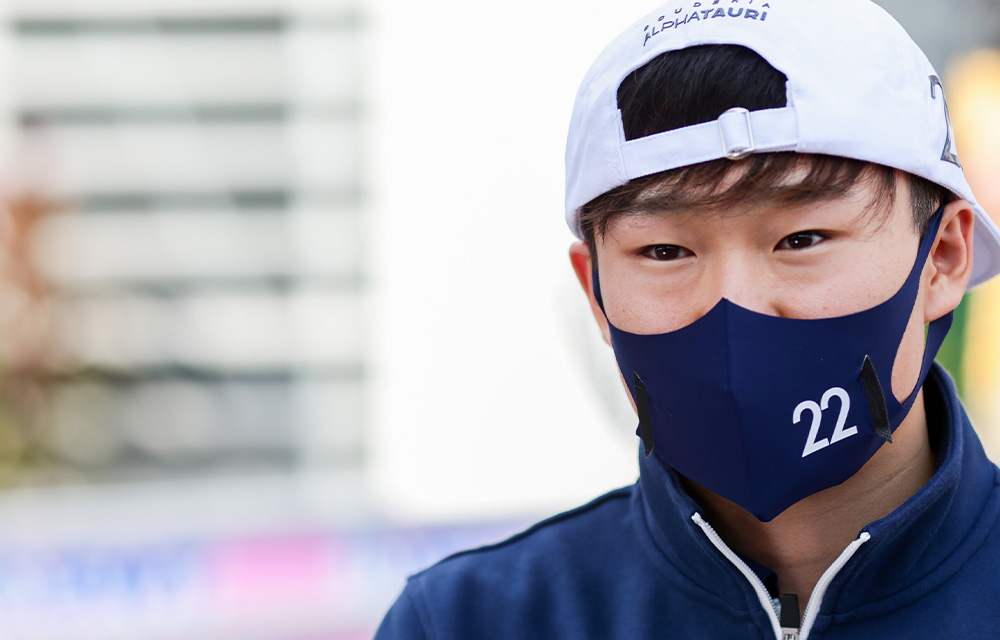 Unsurprisingly, Horner tried to backtrack later, saying "perhaps he could have been helped a bit more with more information" and pinned the blame on social media for "picking on certain lines and then exploiting them".
"It would be a pretty boring world if you weren't able to comment on the performance of a driver," Christian added. 
Tsunoda then found himself in the wrong place at the wrong time at lights out. In the confusion caused by Valtteri Bottas' spinning Mercedes at Turn 1, he was tagged by Esteban Ocon's Alpine, launching the AlphaTauri into the air and out of the race.
gotta put that saved energy to good use @yukitsunoda07 👏

pack down in full swing! pic.twitter.com/KdyDWtDI0K

— Scuderia AlphaTauri (@AlphaTauriF1) November 7, 2021
In a rather sweet turn of events following his Lap 1 retirement, Yuki even had time to help his AlphaTauri team pack up. Although we're still wondering how this got past health and safety 😂
Should Horner apologise for his 'got Tsunoda'd' comment? Let us know in the comments below.