In case you missed it, F1's CEO Stefano Domenicali invited all the Team Principals to a lovely dinner last night at a local restaurant near Imola. The picture proved popular on social media. However, fans noticed one man was absent: Mike Krack. 
The newbie Aston Martin Team Principal wasn't present, and many questioned why. 
Back together in Imola 🇮🇹 here's to the weekend! pic.twitter.com/TeuHPESoKj

— F1 Media (@F1Media) April 22, 2022
However, speaking to the media on Saturday, Krack revealed that he HAD been invited, but there was just a communication problem that meant he couldn't go. Awks. 
Krack first joked that he took the picture when asked about where he was. It was a nice idea, apart from the fact that there was a massive mirror behind them that clearly showed a member of restaurant staff taking the snap.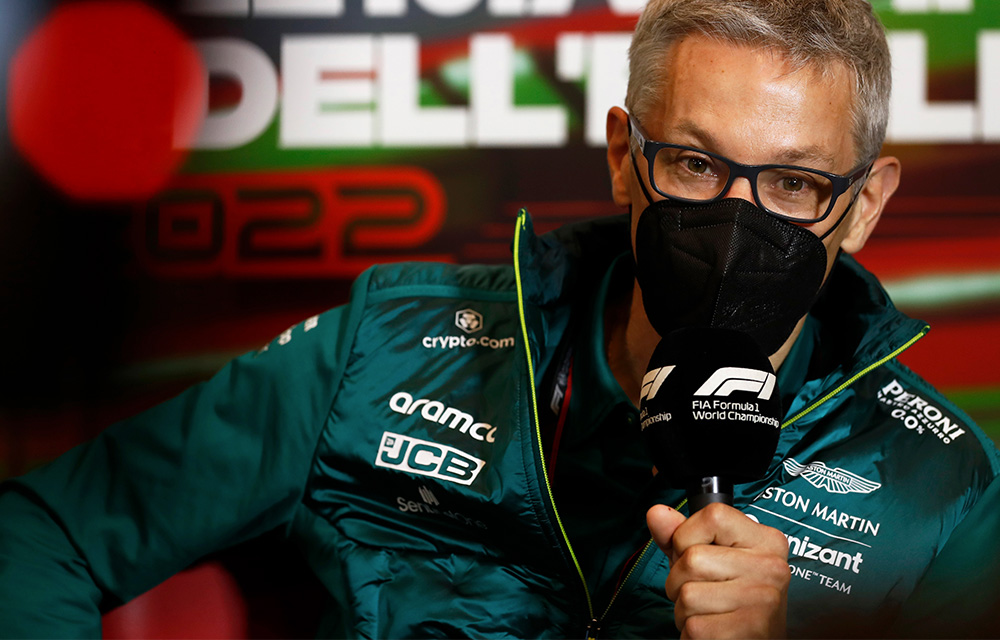 After a long pause, he confessed that he wasn't actually there. Poor guy, you'd think he'd be down for a nice dinner to celebrate the fact Aston Martin made Q3 for the first time this year with Sebastian Vettel. 
We kinda wish we could have been a fly on the wall at this dinner though!