It's all happened at Mercedes in the past couple of days, hasn't it? Valtteri Bottas is off to Alfa Romeo for 2022, and George Russell has been brought in to partner seven-time champ Lewis Hamilton at the team.  
George will have considerable pressure on his shoulders next year, going up against seven-time champ Lewis Hamilton. Two of Lewis' past teammates, who have both won championships at the Brackley team, have offered him some tips from their own experiences.
2009 champ Jenson Button and 2016 winner Nico Rosberg both think George will need to be a lot more ruthless than Valtteri, for starters. Asked on Sky Sports F1 if Valtteri was too nice to Lewis, they instantly replied, "yes."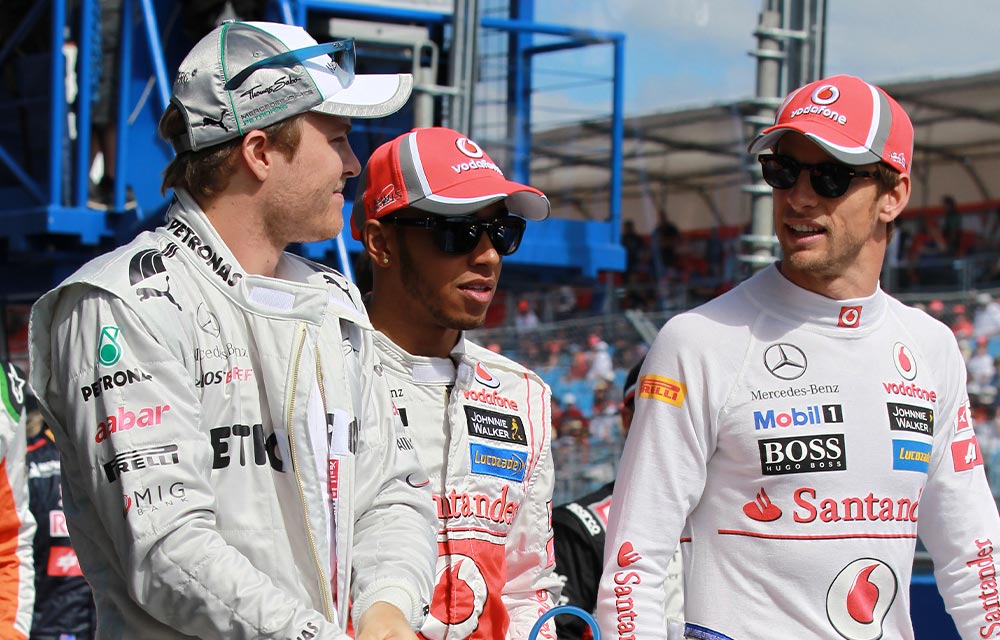 "You've just got to walk into that team and be yourself," Jenson explained in more detail. "Don't try to be something you're not. That's the thing with George, he's a very quick driver, but he's also got a great personality and works really really hard. He has engineer meetings about the engineer meetings! He's fully focussed, and I think he's just got to bring that to the team and not worry about what Lewis is doing straight away, just do his own thing and be himself."
Ten years ago, Jenson was in quite a similar position to George now. He joined McLaren, where Lewis was well embedded. Lots thought that Hamilton would crush Jenson, but he held his own and won his second race in the team and many more.
"I think for Lewis, it was a strange thing me coming into his team and having equal treatment," said Jenson. "[George has to] be a team player, take the guys out to dinner, the small things count, they're important, so people think that you care and they understand that you care.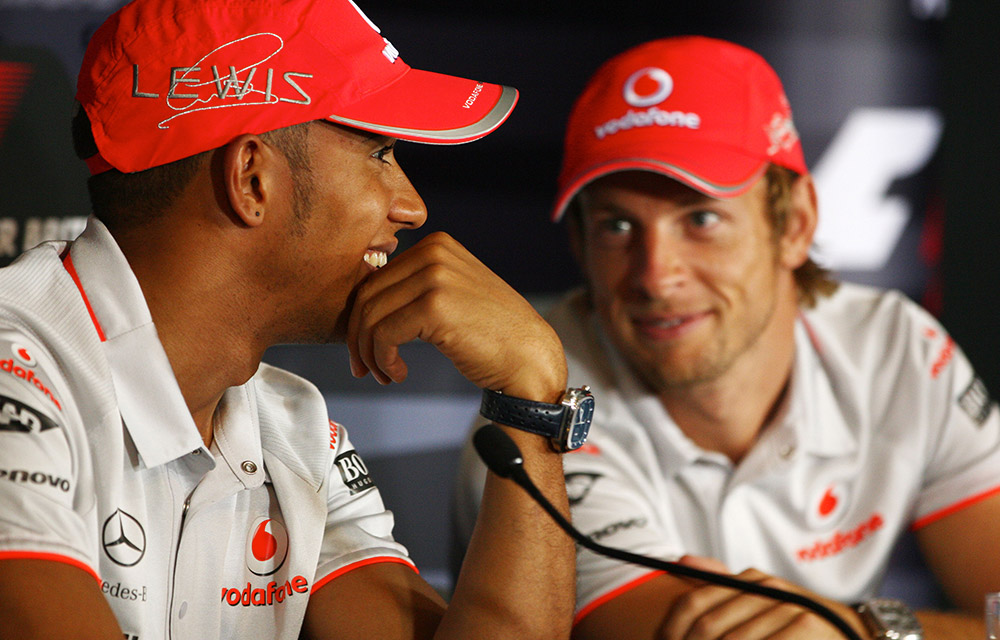 "That's something that Lewis didn't do in the early days because he was so fast," said Jenson. "He thought, 'I don't need to do anything else.' But he's definitely learnt over the years from his teammates, and he is the complete package now, so for George to come to the team now is a very different story to when we did."
George will almost certainly have no problems settling in at Mercedes. He's had the advantage of testing for the team a lot and obviously raced for the team in Sakhir last year, where he made a brilliant impression. He even drove for them in a Pirelli test in August this year!
Nico Rosberg, who won the title in 2016, says that where George will make the biggest impression is competing with Lewis on track.

"The challenge for George is that in the first wheel to wheel battle," Nico said. "Does he then yield, or does he stick in there? That's so difficult because if he sticks in there and it's entirely his fault, that would be a disastrous start to his time at Mercedes. But if he sticks in there and it's not his fault, and it's more Lewis's fault, it would be a giant boost, also for the confidence and to really calm Lewis. It's such a difficult one. 
"It's such a fine line. Valtteri has been too conservative throughout the five years. So he's got it a bit wrong. There are other examples of being a bit too aggressive, so it's such a difficult fine line.
"The positive is you have nothing to lose. You have everything to gain. Because you're up against the best of all time, no one expects you to destroy him, but if you manage to, phwoar, you'll be absolutely the biggest hero of all time!"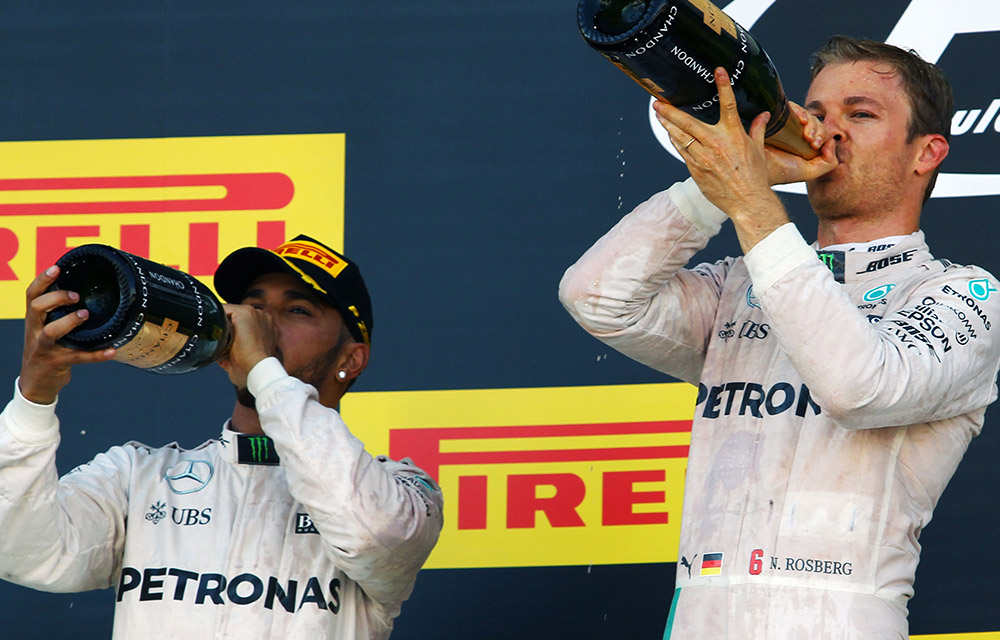 Nico beat Lewis to a championship when they were teammates and ran him close in 2014 and 2015. The fight between them split the team in half. We have no idea if the partnership between Lewis and George will go the same way, but it's one of the reasons pretty much everyone is excited to see him get the Merc drive.
A few days ago, before all the announcements were made official, Lewis said he expected to work well with George.
"I honestly think it'd be good. George is an incredibly talented driver," said Lewis. "He's humble. He's got a great approach. Being British, I imagine, probably helps in terms of communication.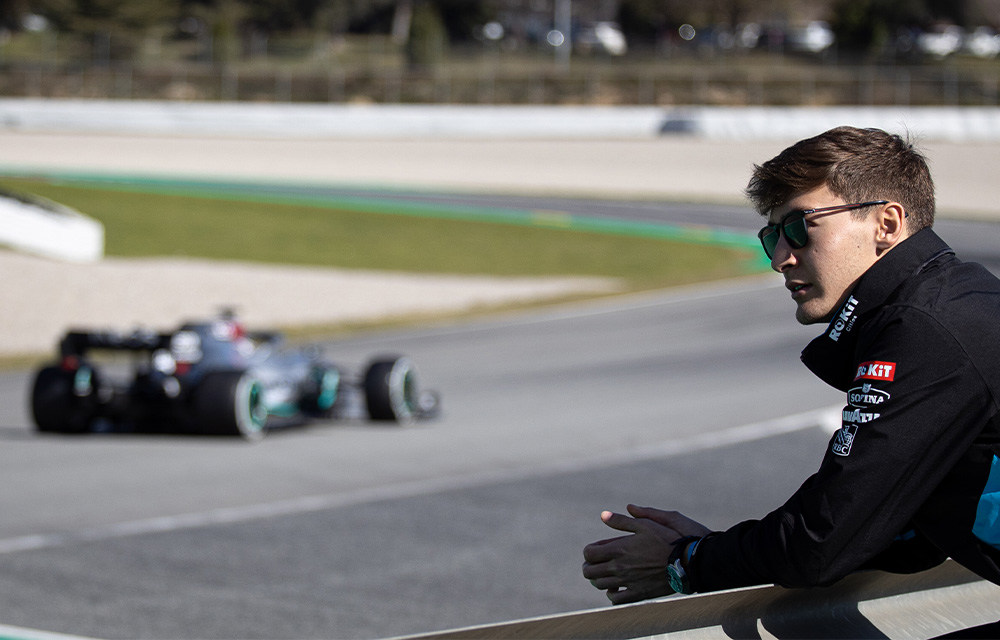 "He is the future, he's one of the members of the future of the sport. He's already shown incredible driving so far, I'm sure it's going to cont. I'mto grow. Where better to do it than a great team like this."
Watching Mercedes is going to mega next year. If George lives up to all this hype, we're going to have a bit of a fight!