---
Seb Vettel is about to retire and everyone's getting quite emotional. Usually, your teammate is your biggest enemy in Formula 1, but Charles Leclerc and Daniel Ricciardo have nothing but love for the guy they used to want to beat more than anything.
"First of all he was really, really nice and he welcomed me in the best way I could imagine," said Charles, who raced alongside Seb at Ferrari in 2019 and 2020.
"I was very young at Ferrari and probably very intimidated at the first few races to be teammate to such a great champion.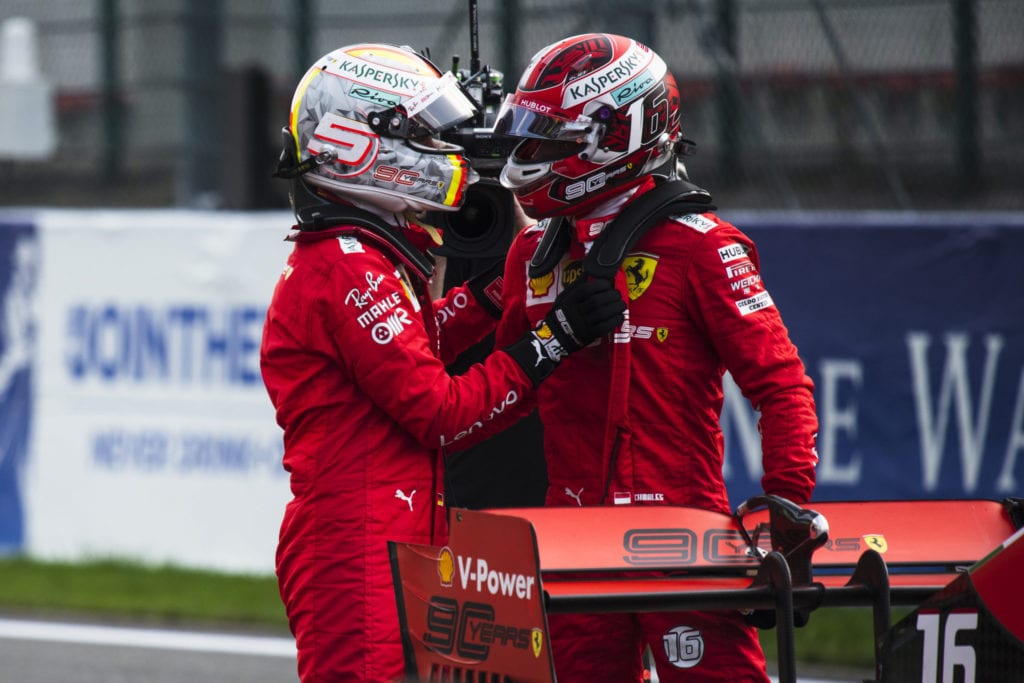 "But he taught me a lot. The amount he is working on set-ups and attention to detail is second to none and that helped me a lot for the future races.
"Of course there were some moments with some tension, but it's normal in Formula 1.
"I was very young and the only thing I had in mind when getting into the car was obviously 'beat Seb', because he was a four times world champion and that meant an incredible lot to me."
Ricciardo beat Vettel when they were Red Bull teammates in 2014. At that time Dan was fresh out of Toro Rosso (now AlphaTauri), while Seb was a reigning four-time champ – and someone Ricciardo says he now "looks up to".
"As a driver, certainly record aside, one of the best to ever do it," Ricciardo said.
"It's not just about setting a quick lap, it's about how you work with the team around you, how you push a team. He was very direct, very firm.
"For me, being probably a bit more of a nice guy, I was at times like, 'ooh, that's pretty harsh!', but actually it was never in an aggressive way.
"It was direct and firm, but the message got put across and everyone was like 'yep, this kid wants it, he cares, he's showing the right intent', so it actually drove a really good energy around the people working with him. That was really cool to see.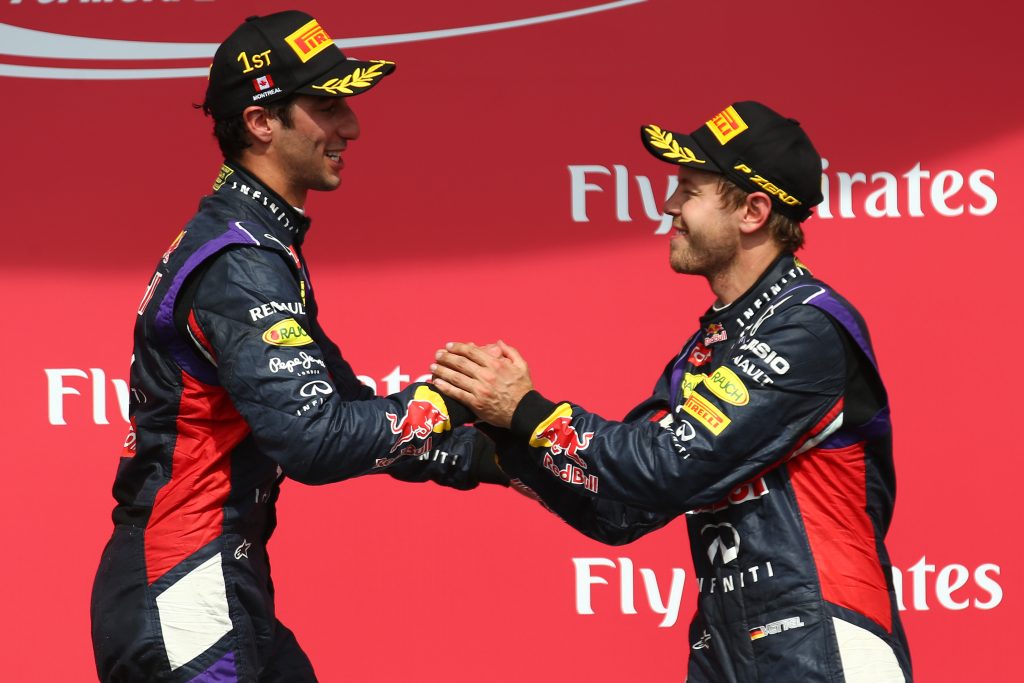 "As his career's gone on, as a human, he's honestly blossomed.
"You don't grow a good heart overnight, I think he's always had a good heart, but as a competitor it's hard to be vulnerable and to show that side.
"I think just through time in the sport, a bit of growth, he's blossomed as a human, very compassionate, amongst us drivers as well he's very open and honest.
"I respected him back then as a team-mate, but now just as an individual I can certainly call him a friend and someone I look up to."