OK everyone! It's happening, it's happening! One of the most open secrets in the history of F1 has just been confirmed. Valtteri Bottas is joining Alfa Romeo on a multi-year deal for 2022! After five years at Mercedes, Bottas hasn't had his contract renewed and is moving on to replace Kimi Raikkonen at the Alfa Romeo team.
Valtteri said: "A new chapter in my racing career is opening: I'm excited to join Alfa Romeo for 2022 and beyond for what is going to be a new challenge with an iconic manufacturer. 
"The potential of the setup in Hinwil is clear and I am relishing the opportunity to help lead the team forward up the grid, especially with the new regulations in 2022 giving the team a chance to make a leap in performance. 
"I'm grateful for the trust the team has put in me and I cannot wait to repay their faith: I'm as hungry as ever to race for results and, when the time comes, for wins."
I'm very happy and excited to let you know that I'll be joining @alfaromeoracing @F1 team from 2022 with a multi year contract!

Press release: https://t.co/LL75ZWoHfA#VB77 #F1 @alfa_romeo #NewChapter #NeverGiveUp pic.twitter.com/1T3mdd80LI

— Valtteri Bottas (@ValtteriBottas) September 6, 2021
We've been waiting for this news for some time, Mercedes have been saying all the time they wanted Valtteri's future secure before anything was announced and now it is. So George Russell will almost certainly be announced at Mercedes in the coming hours to partner Lewis Hamilton.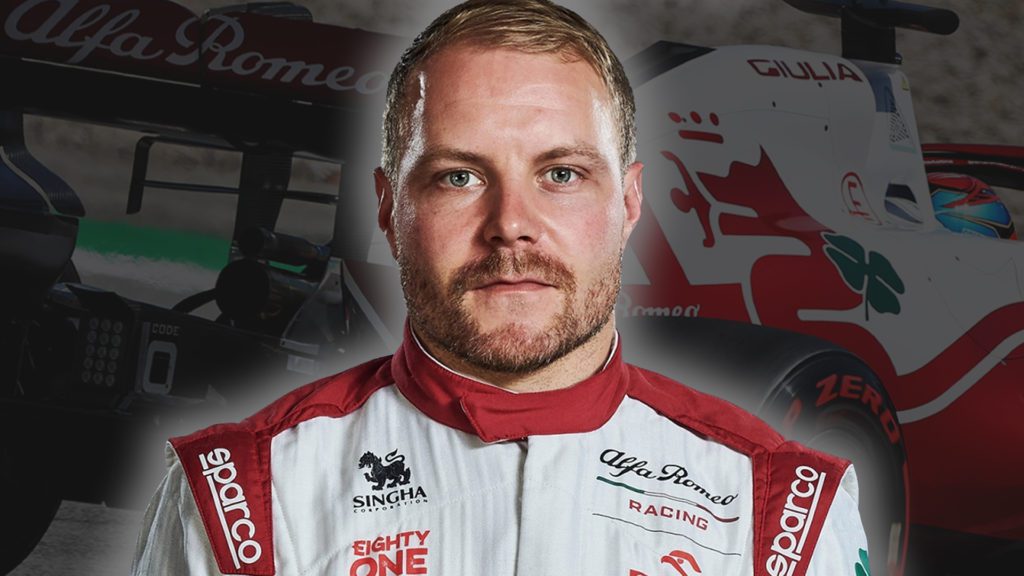 Alfa Romeo's team principal, Fred Vasseur, who worked with Valtteri when he was in F3 and GP3 said: "It is a pleasure to welcome Valtteri to the team and we are looking forward to our journey together. With him, we bring to Hinwil a strong team player with experience at the sharp end of the grid. 
"Valtteri has been an integral part of a team that rewrote the history books and he has four constructors' world titles to his name: he is the right driver to help Alfa Romeo make a step forward towards the front of the grid."
Bottas' soon to be ex-team boss at Merc, Toto Wolff said: "This hasn't been an easy process or a straightforward decision for us. Valtteri has done a fantastic job over the past five seasons and he has made an essential contribution to our success and to our growth."
I would like to thank @MercedesAMGF1 for the 5 years together. We have achieved quite some things, that I will never forget. And hey, we have still this season to Win! Let's get it 💪https://t.co/2LOhwh1teb#VB77 @F1 pic.twitter.com/iMJljyTNNc

— Valtteri Bottas (@ValtteriBottas) September 6, 2021
Toto continued: "Together with Lewis, he has built a benchmark partnership between two team-mates in the sport, and that has been a valuable weapon in our championship battles and pushed us to achieve unprecedented success.
"He would absolutely have deserved to stay with the team, and I am pleased that he has been able to choose an exciting challenge with Alfa next year to continue his career at the top level of the sport; when the time comes, he will leave us with huge goodwill from every single member of the team, and he will forever be part of the Mercedes family." 
Are you happy that Valtteri is going to Alfa? What moves do you think will happen next? 👀