Is he the champion? Isn't he? It was all a rather strange turn of events when Max Verstappen was crowned a two-time champ after the Japanese Grand Prix. However, despite the weird and slightly underwhelming way he was told he'd wrapped up the championship, the Dutch driver could see the funny side.
After being told in his parc ferme interview that he'd have to try and win the championship at the next round, the tables quickly turned due to Charles Leclerc receiving a penalty and being demoted to third.
Full points were also awarded, which many believed wouldn't be the case due to the reduced race distance completed; this included broadcasters and even Red Bull themselves!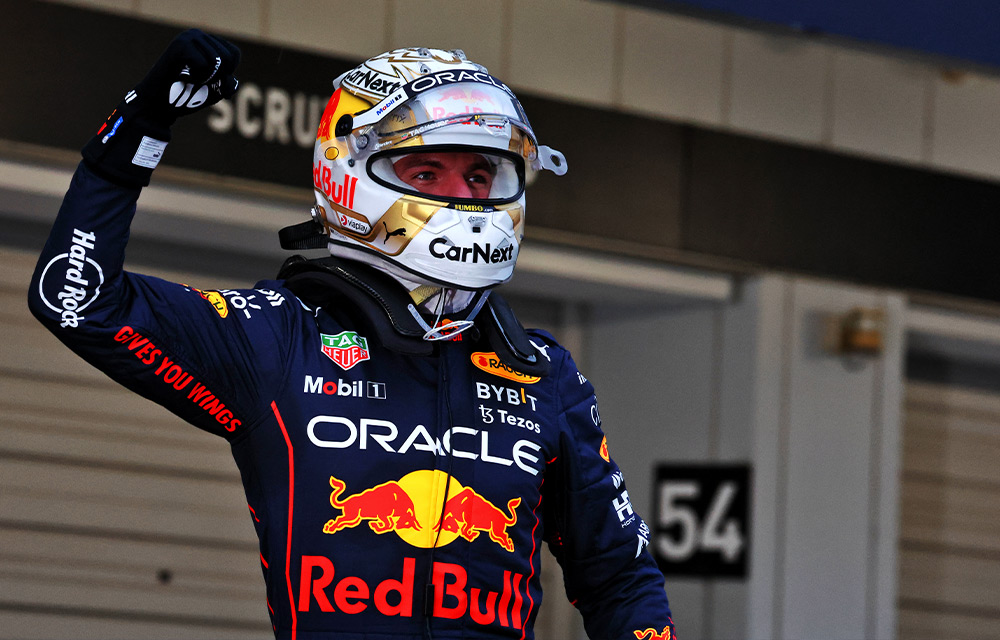 Max was quickly brought back for another interview, where he was told he WAS the 2022 World Champion, and F1 displayed big graphics behind him.
"To be honest, I don't mind that it was a little bit confusing," he said in the post-race press conference, attended by media including The Race.
"I find it actually quite funny!"
Verstappen secured his 12th win of the season and has now put himself just one victory away from equalling the record for most first-place results in a season, with only Michael Schumacher (2004) and Sebastian Vettel (2013) going one better. With four races left, there's a genuine chance he could break this record in 2022.
It's certainly up there with the weirdest ways to find out you're the new world champion!
Congratulations, Max 🏆🏆