At 24 years old, Max Verstappen has already had his fair share of legendary performances, but his back-to-back wins at Hungary and Spa have just broken a 62-year record!
Verstappen has become just the second driver in F1 history to win consecutive races from 10th or lower on the grid and it's the first time it's been achieved since 1960!
Bruce McLaren is the only other driver to pull off the feat, winning the United States Grand Prix from 10th in 1959, and then the 1960 season opener in Argentina from 13th.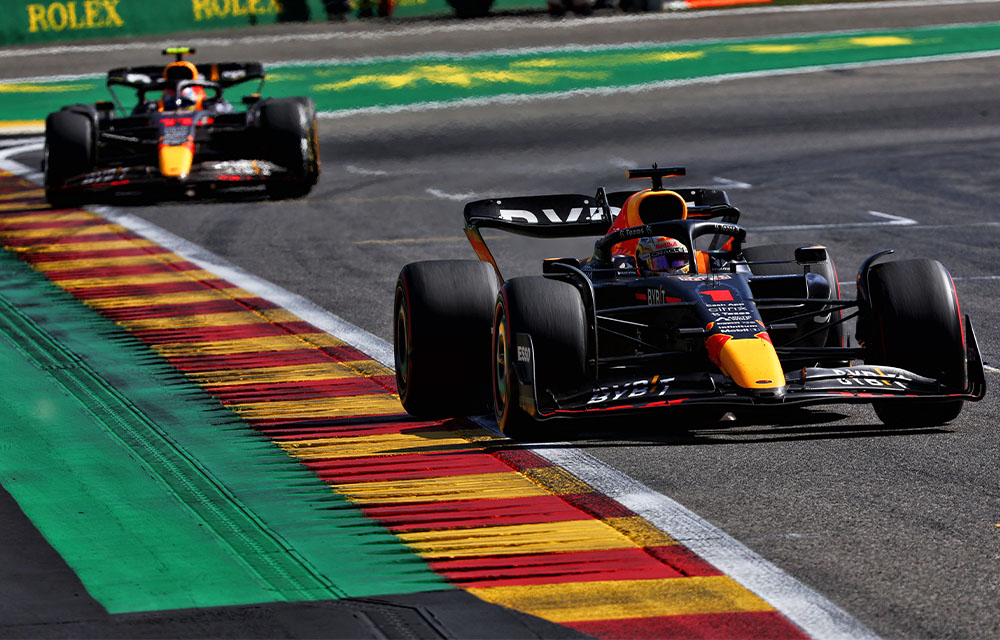 Verstappen has been on fire in the last few races, winning from 10th in Hungary and 14th in Spa, extending his advantage in the drivers' standings to a massive 93 points! 🤯
This is now the 9th Verstappen win of the season, and with 8 races still to go, the next record he'll have his eye on is Michael Schumacher's record for most wins in an F1 season which is currently at 13.
What a performance again from Max!