When F1 announced that Zandvoort would be returning to the calendar, there was plenty of hype. With Max Verstappen having an 'Orange Army' of Dutch fans following him worldwide, the Netherlands now has its own race! Despite this, home hero Verstappen hasn't actually spent any time on the Red Bull sim ahead of this weekend. 
When F1's Lawrence Barretto asked Verstappen how he thinks the car will suit the circuit, Max said he hadn't done any laps on the Red Bull simulator for the 4.259km track.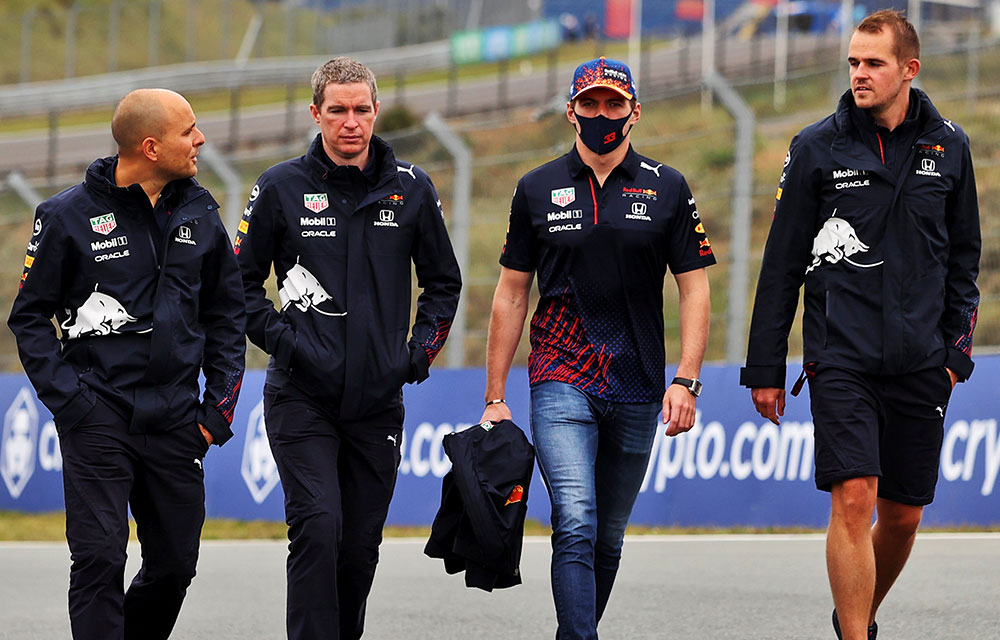 "Yeah, so it's just a bit of a question mark, but I mean, I think we have enough time to work on the car," Verstappen continued. "I think the weather is going to be quite consistent as well, so that helps."
Verstappen has driven around the track before, doing various demonstrations over the years. 
"I am looking forward to it. It's, of course, a great track, and it will be crazy to see the amount of fans next to the track. Also, I think the grandstands are really close to the track, so for them, it will be very nice to see the cars so close. Hopefully, it will be a positive weekend."
Just like the drivers, we're beyond excited to see how F1 cars will cope around this 'crazy' and 'old-school' circuit this weekend. 
What are your thoughts on Zandvoort?