After taking a break from the Netflix spotlight in 2021, Max Verstappen could be back for Drive To Survive's latest season! 
It's no secret that the Netflix show does bend the truth on some occasions, but it seems they have "come to an understanding" with F1's reigning world champion.
Despite being a major part of F1's drama-filled season in 2021, Verstappen decided he would not take part in DTS season 4, because of the way the show "fakes rivalries between drivers" and paints them in a negative light. 
However, after talking to the people in charge, it seems Verstappen will make a reappearance.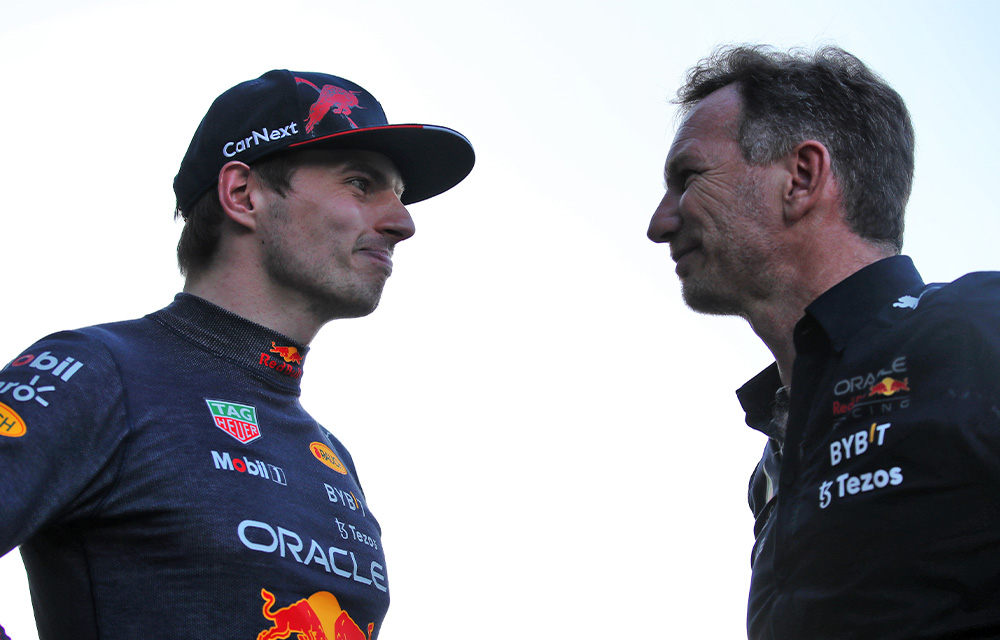 Speaking on the PardonMyTake podcast ahead of the 2022 British Grand Prix, the Dutchman said "I think for the future we came to a good understanding of how we can work together so I'm sure in the next one you will see a little bit more of me."
Netflix cameras have already been spotted all around the F1 paddock this season, and have apparently already caught a heated exchange between Toto Wolff and Christian Horner. Spicy! 
We're excited to see Max back in front of a Netflix camera in 2022! Let's just hope we get an equally spicy title battle too!