Red Bull have found the recipe for the perfect partner for Max Verstappen in Sergio Perez. All season long, Checo's played the supportive role and, when it counted the most, justified why they put their faith in him. Teamwork makes the dream work!
Starting from fourth, Perez was firmly out of the championship fight as his teammate, and Lewis Hamilton duelled for the lead of the race. However, as both contenders pitted for fresh tyres, Red Bull played their not-so-secret weapon and kept tyre God Perez out on worn softs to hold Hamilton off.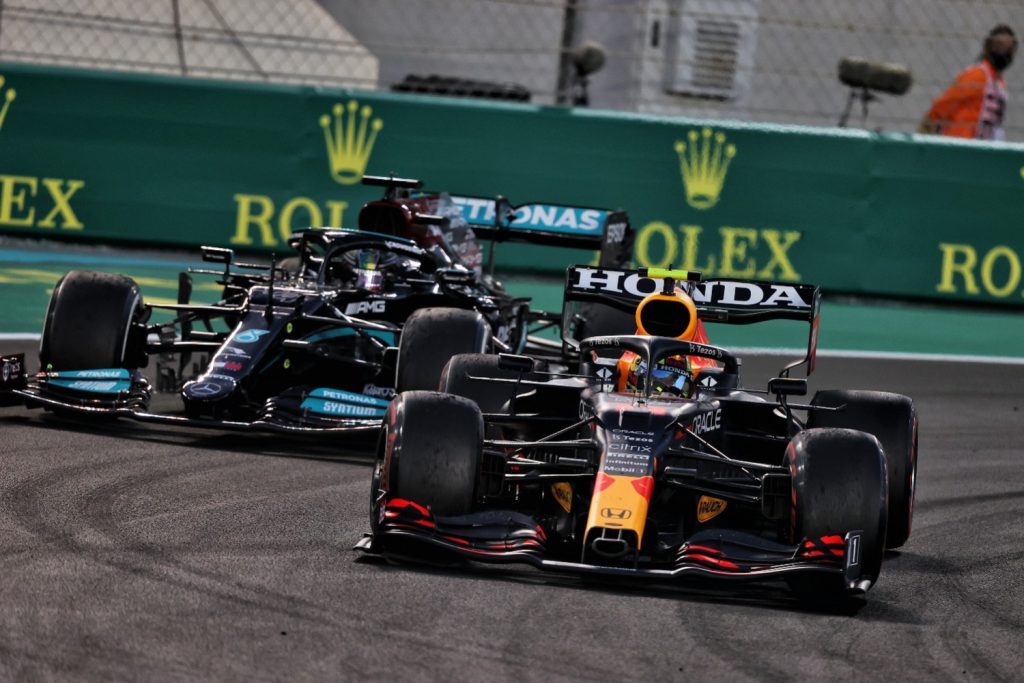 Slamming the door in Hamilton's face corner-by-corner, Perez put on a masterclass in defending, which Lewis criticised on the radio as "dangerous driving". Eventually, the seven-time champion made a move stick and overtook Perez only to be repassed down the next straight.
Instructed by his engineers to "back him up" as the pair went through the marina section of the circuit, Perez's work was complete.
Verstappen had closed a nearly nine-second gap to Hamilton to only 1.7 seconds when the Mercedes finally regained the lead.
Utilising the DRS, Perez also gave his teammate a tow for good measure. Nice job, or as Verstappen called him, "a legend!"
Thank you everyone at @redbullracing and at @hondaracingf1 for an amazing car, you guys were amazing once again. @SChecoPerez, you were an animal today💪

To all my family and friends-thank you so much for all your support over the years. Couldn't have done it without you!

(2/3) pic.twitter.com/wD2sFWkvpA

— Max Verstappen (@Max33Verstappen) December 12, 2021
Although Checo's actions didn't ultimately contribute to the final lap, they set in motion a window that allowed Red Bull's strategists to get creative to the chaos that unfolded.
Performing the ideal wingman role at such a crucial point, no wonder Verstappen had an outpouring of praise for his teammate.
"I want to say a big thank you to Checo. I mean, he was driving his heart out as well today. It was great teamwork, and he's an amazing teammate," he said after clinching the title.
He added: "Insane, because of Checo today I won the championship as well".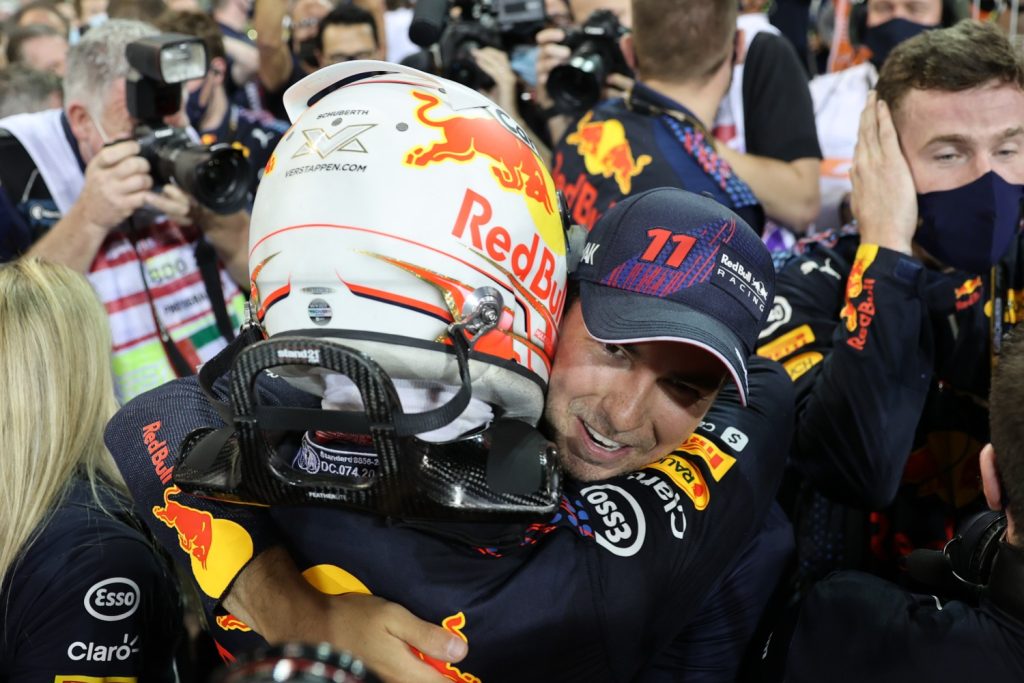 Unfortunately, all Perez's hard work to finish on the podium was for nothing. Bafflingly with three laps to go, Red Bull ordered him to retire the car.
It turns out they were concerned that his engine was going to fail. This would have caused the Safety Car to stay out for the final lap, denying Verstappen the title.
Think Max might owe Checo a drink (or 20) after this weekend!
Was Perez crucial in securing Verstappen's championship title? Let us know in the comments below.