Max Verstappen still managed to get pole after a DRS failure and an accidental short shift on his final lap. If he hadn't improved, he'd have been second, but thankfully for the Dutch fans, their hero didn't give up and was able to string the lap together and put him in the best position for a home victory.
Max went into more detail about his issues after the session. 
"I clicked the DRS, and it didn't open," he explained to Sky Sports. "It must be a thing like a mechanical failure that happened to it because normally I never miss my DRS point, normally it never happens. 
"It might have happened before, but we'll have a look at it. For sure, it's fixable."
POLE 🔥 Incredible! The car was on fire today, just flying 🚀 Really great job by @redbullracing and @HondaRacingF1 💪 And Orange Army, you are just amazing 🙌 🧡 #KeepPushing 🇳🇱 #DutchGP pic.twitter.com/p6VghSkGgY

— Max Verstappen (@Max33Verstappen) September 4, 2021
The team can change parts to the car as long as they replace them with the same specification parts and keep the same setup. So if the wing is faulty and needs replacing, it won't be an issue for the race. It didn't happen on any of his other qualifying laps, so it could just be a one-off.
Max explained his other issue to F1. 
"I came out of Turn 3 where I upshifted from fourth to sixth because of the bumps, which cost me one and a half tenths," he said. "Normally, you'd do that on a highway to be efficient, but in F1 on a qualifying lap it's not very good. Of course, it didn't cost me pole position."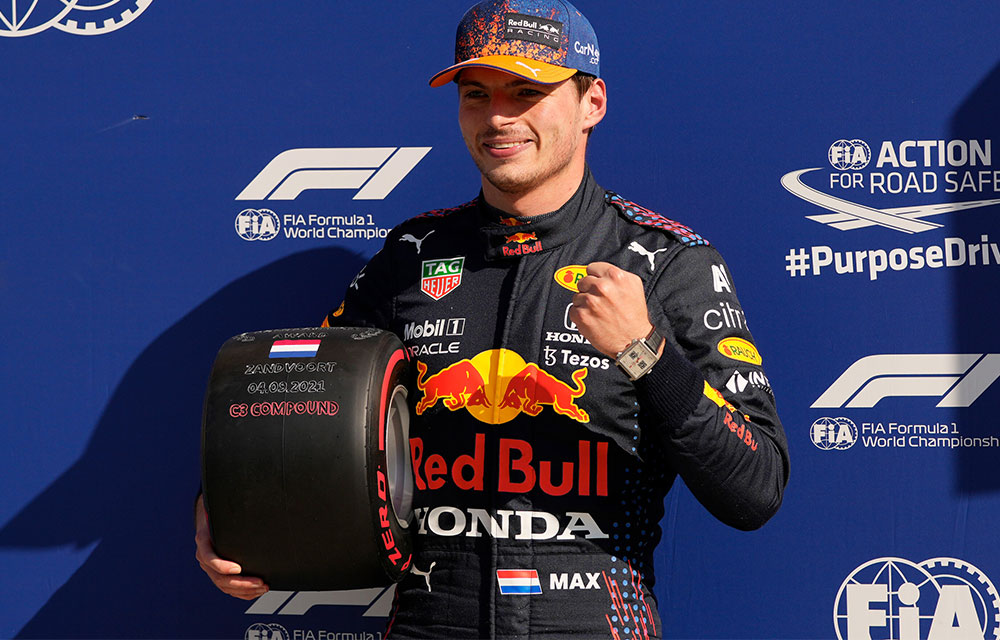 Max thinks he lost about two and a half tenths overall because of those issues and only scraped pole over Lewis Hamilton by 0.038s! A lot closer for a pole that looked to be his to lose. He's been soaking up the pressure in his first-ever home race incredibly well. He isn't fazed at all, and he's really enjoying it.
"People always think when you have a home Grand Prix, there is more pressure, but actually I think it's very enjoyable. It's very nice," he said.
"I'm not sitting in the car like 'now I have to deliver'. I think in F1, you always have to deliver, so for me, from that side, it doesn't really change, but when you cross the line, and you see people having the time of their life in the grandstand. That's just amazing to see.
The Dutch hero delivers… 📦⏱pic.twitter.com/SZKcqyGTRY

— Red Bull Racing Honda (@redbullracing) September 4, 2021
"I have a good hope that we have a good car, and we just need to make sure we have a good start, and from there onwards, we'll see what happens, but I'm confident."
Will Max win his home Grand Prix?