It wasn't quite the race everybody had hyped up in Turkey, was it? They can't all be thrillers! Plus, let's be honest, we've already been spoiled with some absolute crackers this year! Second-place finisher Max Verstappen also found it tedious, joking that the hardest part was staying awake! 
And we can't really blame him. Max's race didn't really have too many exciting moments. For the most part, he was just hitting his marks and conserving his tyres. 
He had a small opportunity to close the gap to Valtteri Bottas ahead, but the Merc driver always had him covered, so it just became 58 laps of solo driving.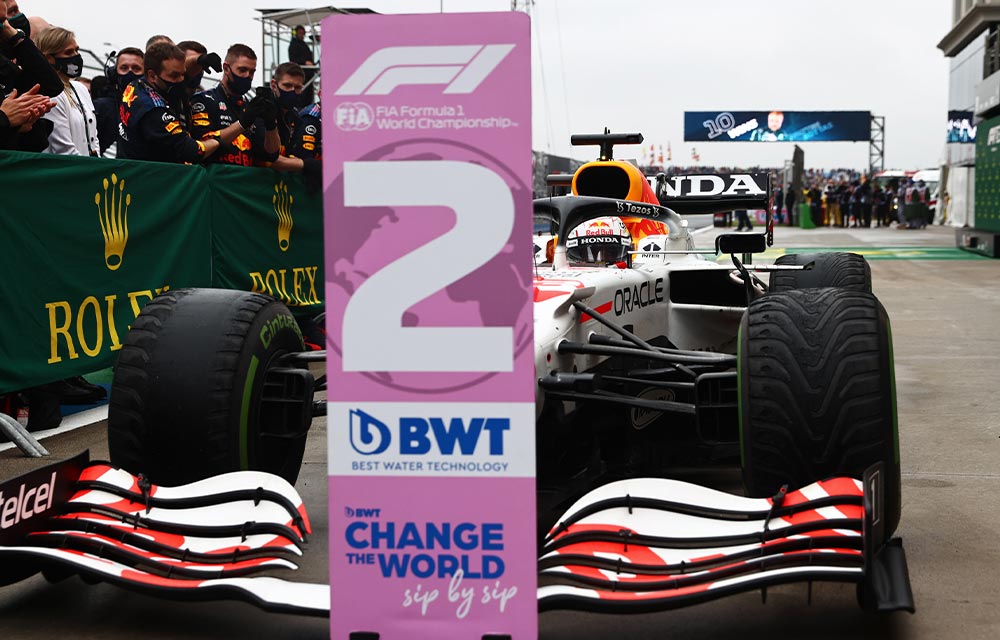 When he was interviewed straight after he got out of the car, Max said the most difficult phase of the race for him was to "stay awake!"
"It was just all about managing the tyres," he said. "You were never pushing to make it to a certain amount of laps, and then you box for another set, but I'm happy to be on the podium."
Drivers' Championship lead 𝗿𝗲𝘀𝘁𝗼𝗿𝗲𝗱 🔝🇳🇱 pic.twitter.com/1rLpDys1af

— Red Bull Racing Honda (@redbullracing) October 10, 2021
The weird track conditions with lots of humidity and a sort of misty drizzle meant the track never quite dried and was horrible for the intermediate tyres that were the only tyre that could be used but were far from perfect.
"Yeah I mean it was not easy today," Max continued. "The track was very greasy, we just had to manage the tyres so we couldn't really push and it seemed like Valtteri had a bit more pace and could look after the tyres a bit better as well. I'm of course still happy to finish second because in these conditions it's easy to drop back. Overall very, very pleased."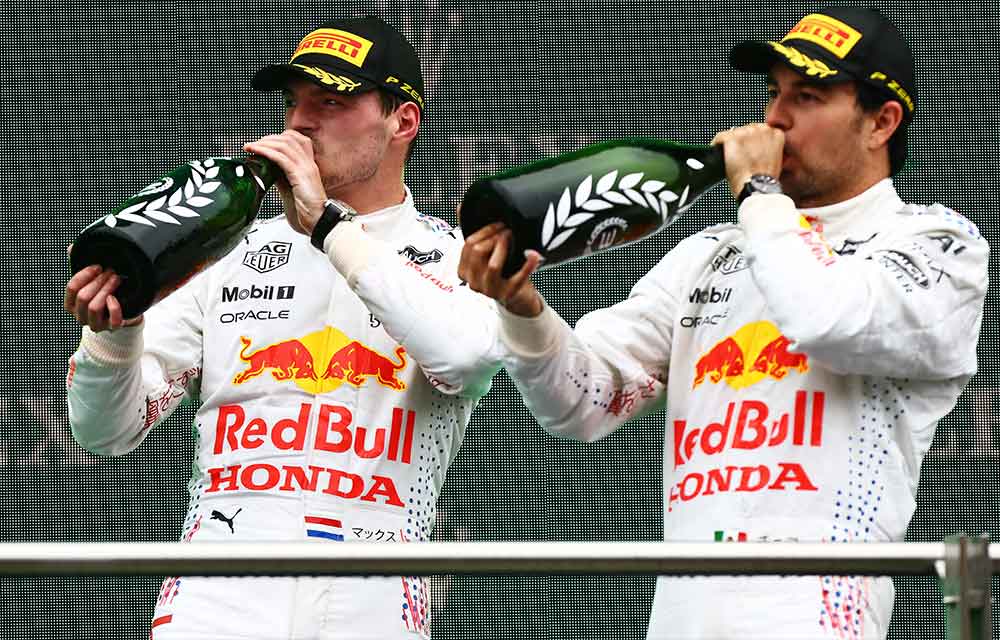 Max did the job he needed to do, he's now six points clear at the top of the standings, still less than the difference between a win and second place! There's six races to go, this one will go right to the very end!
"It's been close the whole year," he said. "I'm pretty sure in Austin it'll be a good battle with Mercedes, so we just have to keep on pushing and trying to improve. We'll see where we end up in the end. I think so far this season has been really good!"